| Sail Date | Operator | Ship | Departs | Returns | Length | Price |
| --- | --- | --- | --- | --- | --- | --- |
| Apr 26, 2020 | Uniworld | SS Sao Gabriel | Porto | Porto | 8 | $4,999 |
| Apr 30, 2020 | Uniworld | SS Sao Gabriel | Lisbon | Porto | 11 | $5,699 |
| May 03, 2020 | Uniworld | SS Sao Gabriel | Porto | Porto | 8 | $4,999 |
| May 14, 2020 | Uniworld | SS Sao Gabriel | Lisbon | Porto | 11 | $6,299 |
| May 17, 2020 | Uniworld | SS Sao Gabriel | Porto | Porto | 8 | $5,599 |
| May 21, 2020 | Uniworld | SS Sao Gabriel | Lisbon | Porto | 11 | $6,299 |
| May 24, 2020 | Uniworld | SS Sao Gabriel | Porto | Porto | 8 | $5,599 |
| May 28, 2020 | Uniworld | SS Sao Gabriel | Lisbon | Porto | 11 | $6,299 |
| May 31, 2020 | Uniworld | SS Sao Gabriel | Porto | Porto | 8 | $5,599 |
| Jun 04, 2020 | Uniworld | SS Sao Gabriel | Lisbon | Porto | 11 | $5,899 |
| Jun 07, 2020 | Uniworld | SS Sao Gabriel | Porto | Porto | 8 | $5,199 |
| Jun 11, 2020 | Uniworld | SS Sao Gabriel | Lisbon | Porto | 11 | $6,099 |
| Jun 14, 2020 | Uniworld | SS Sao Gabriel | Porto | Porto | 8 | $5,399 |
| Jun 18, 2020 | Uniworld | SS Sao Gabriel | Lisbon | Porto | 11 | $6,299 |
| Jun 21, 2020 | Uniworld | SS Sao Gabriel | Porto | Porto | 8 | $5,599 |
| Jun 25, 2020 | Uniworld | SS Sao Gabriel | Lisbon | Porto | 11 | $5,599 |
| Jun 28, 2020 | Uniworld | SS Sao Gabriel | Porto | Porto | 8 | $4,899 |
| Jul 02, 2020 | Uniworld | SS Sao Gabriel | Lisbon | Porto | 11 | $5,699 |
| Jul 05, 2020 | Uniworld | SS Sao Gabriel | Porto | Porto | 8 | $4,999 |
| Jul 09, 2020 | Uniworld | SS Sao Gabriel | Lisbon | Porto | 11 | $4,799 |
| Jul 12, 2020 | Uniworld | SS Sao Gabriel | Porto | Porto | 8 | $4,239 |
| Jul 16, 2020 | Uniworld | SS Sao Gabriel | Lisbon | Porto | 11 | $4,799 |
| Jul 19, 2020 | Uniworld | SS Sao Gabriel | Porto | Porto | 8 | $4,239 |
| Jul 23, 2020 | Uniworld | SS Sao Gabriel | Lisbon | Porto | 11 | $3,999 |
| Jul 26, 2020 | Uniworld | SS Sao Gabriel | Porto | Porto | 8 | $3,439 |
| Jul 30, 2020 | Uniworld | SS Sao Gabriel | Lisbon | Porto | 11 | $3,999 |
| Aug 02, 2020 | Uniworld | SS Sao Gabriel | Porto | Porto | 8 | $3,439 |
| Aug 06, 2020 | Uniworld | SS Sao Gabriel | Lisbon | Porto | 11 | $4,799 |
| Aug 09, 2020 | Uniworld | SS Sao Gabriel | Porto | Porto | 8 | $4,239 |
| Aug 13, 2020 | Uniworld | SS Sao Gabriel | Lisbon | Porto | 11 | $4,799 |
| Aug 16, 2020 | Uniworld | SS Sao Gabriel | Porto | Porto | 8 | $4,239 |
| Aug 20, 2020 | Uniworld | SS Sao Gabriel | Lisbon | Porto | 11 | $5,899 |
| Aug 23, 2020 | Uniworld | SS Sao Gabriel | Porto | Porto | 8 | $5,199 |
| Aug 27, 2020 | Uniworld | SS Sao Gabriel | Lisbon | Porto | 11 | $5,399 |
| Aug 30, 2020 | Uniworld | SS Sao Gabriel | Porto | Porto | 8 | $4,699 |
| Sep 03, 2020 | Uniworld | SS Sao Gabriel | Lisbon | Porto | 11 | $5,899 |
| Sep 06, 2020 | Uniworld | SS Sao Gabriel | Porto | Porto | 8 | $5,199 |
| Sep 10, 2020 | Uniworld | SS Sao Gabriel | Lisbon | Porto | 11 | $6,799 |
| Sep 13, 2020 | Uniworld | SS Sao Gabriel | Porto | Porto | 8 | $6,099 |
| Sep 17, 2020 | Uniworld | SS Sao Gabriel | Lisbon | Porto | 11 | $6,599 |
| Sep 20, 2020 | Uniworld | SS Sao Gabriel | Porto | Porto | 8 | $5,899 |
| Sep 24, 2020 | Uniworld | SS Sao Gabriel | Lisbon | Porto | 11 | $6,799 |
| Sep 27, 2020 | Uniworld | SS Sao Gabriel | Porto | Porto | 8 | $6,099 |
| Oct 08, 2020 | Uniworld | SS Sao Gabriel | Lisbon | Porto | 11 | $6,499 |
| Oct 11, 2020 | Uniworld | SS Sao Gabriel | Porto | Porto | 8 | $5,799 |
| Oct 15, 2020 | Uniworld | SS Sao Gabriel | Lisbon | Porto | 11 | $6,499 |
| Oct 18, 2020 | Uniworld | SS Sao Gabriel | Porto | Porto | 8 | $5,799 |
| Nov 05, 2020 | Uniworld | SS Sao Gabriel | Lisbon | Porto | 11 | $5,699 |
| Nov 08, 2020 | Uniworld | SS Sao Gabriel | Porto | Porto | 8 | $4,999 |
| Nov 12, 2020 | Uniworld | SS Sao Gabriel | Lisbon | Porto | 11 | $5,699 |
| Nov 15, 2020 | Uniworld | SS Sao Gabriel | Porto | Porto | 8 | $4,999 |
| Nov 19, 2020 | Uniworld | SS Sao Gabriel | Lisbon | Porto | 11 | $4,479 |
| Nov 22, 2020 | Uniworld | SS Sao Gabriel | Porto | Porto | 8 | $3,919 |
| Mar 21, 2021 | Uniworld | SS Sao Gabriel | Porto | Porto | 8 | $3,899 |
| Mar 21, 2021 | Uniworld | SS Sao Gabriel | Porto | Lisbon | 11 | $4,599 |
| Mar 28, 2021 | Uniworld | SS Sao Gabriel | Porto | Porto | 8 | $3,899 |
| Mar 28, 2021 | Uniworld | SS Sao Gabriel | Porto | Lisbon | 11 | $4,599 |
| Apr 04, 2021 | Uniworld | SS Sao Gabriel | Porto | Porto | 8 | $4,199 |
| Apr 04, 2021 | Uniworld | SS Sao Gabriel | Porto | Lisbon | 11 | $4,899 |
| Apr 25, 2021 | Uniworld | SS Sao Gabriel | Porto | Porto | 8 | $5,499 |
| Apr 25, 2021 | Uniworld | SS Sao Gabriel | Porto | Lisbon | 11 | $6,199 |
| May 02, 2021 | Uniworld | SS Sao Gabriel | Porto | Porto | 8 | $5,499 |
| May 02, 2021 | Uniworld | SS Sao Gabriel | Porto | Lisbon | 11 | $6,199 |
| May 16, 2021 | Uniworld | SS Sao Gabriel | Porto | Porto | 8 | $5,499 |
| May 16, 2021 | Uniworld | SS Sao Gabriel | Porto | Lisbon | 11 | $6,199 |
| May 23, 2021 | Uniworld | SS Sao Gabriel | Porto | Porto | 8 | $5,499 |
| May 23, 2021 | Uniworld | SS Sao Gabriel | Porto | Lisbon | 11 | $6,199 |
| Jun 06, 2021 | Uniworld | SS Sao Gabriel | Porto | Porto | 8 | $5,499 |
| Jun 06, 2021 | Uniworld | SS Sao Gabriel | Porto | Lisbon | 11 | $6,199 |
| Jun 13, 2021 | Uniworld | SS Sao Gabriel | Porto | Porto | 8 | $5,199 |
| Jun 13, 2021 | Uniworld | SS Sao Gabriel | Porto | Lisbon | 11 | $5,899 |
| Jun 20, 2021 | Uniworld | SS Sao Gabriel | Porto | Porto | 8 | $4,799 |
| Jun 20, 2021 | Uniworld | SS Sao Gabriel | Porto | Lisbon | 11 | $5,499 |
| Jun 27, 2021 | Uniworld | SS Sao Gabriel | Porto | Porto | 8 | $4,799 |
| Jun 27, 2021 | Uniworld | SS Sao Gabriel | Porto | Lisbon | 11 | $5,499 |
| Jul 04, 2021 | Uniworld | SS Sao Gabriel | Porto | Porto | 8 | $4,299 |
| Jul 04, 2021 | Uniworld | SS Sao Gabriel | Porto | Lisbon | 11 | $4,999 |
| Jul 11, 2021 | Uniworld | SS Sao Gabriel | Porto | Porto | 8 | $4,299 |
| Jul 11, 2021 | Uniworld | SS Sao Gabriel | Porto | Lisbon | 11 | $4,999 |
| Jul 18, 2021 | Uniworld | SS Sao Gabriel | Porto | Porto | 8 | $4,299 |
| Jul 18, 2021 | Uniworld | SS Sao Gabriel | Porto | Lisbon | 11 | $4,999 |
| Jul 25, 2021 | Uniworld | SS Sao Gabriel | Porto | Porto | 8 | $4,299 |
| Jul 25, 2021 | Uniworld | SS Sao Gabriel | Porto | Lisbon | 11 | $4,999 |
| Aug 08, 2021 | Uniworld | SS Sao Gabriel | Porto | Porto | 8 | $4,299 |
| Aug 08, 2021 | Uniworld | SS Sao Gabriel | Porto | Lisbon | 11 | $4,999 |
| Aug 15, 2021 | Uniworld | SS Sao Gabriel | Porto | Porto | 8 | $4,299 |
| Aug 15, 2021 | Uniworld | SS Sao Gabriel | Porto | Lisbon | 11 | $4,999 |
| Aug 22, 2021 | Uniworld | SS Sao Gabriel | Porto | Porto | 8 | $4,799 |
| Aug 22, 2021 | Uniworld | SS Sao Gabriel | Porto | Lisbon | 11 | $5,499 |
| Aug 29, 2021 | Uniworld | SS Sao Gabriel | Porto | Porto | 8 | $4,799 |
| Aug 29, 2021 | Uniworld | SS Sao Gabriel | Porto | Lisbon | 11 | $5,499 |
| Sep 05, 2021 | Uniworld | SS Sao Gabriel | Porto | Porto | 8 | $5,199 |
| Sep 05, 2021 | Uniworld | SS Sao Gabriel | Porto | Lisbon | 11 | $5,899 |
| Sep 12, 2021 | Uniworld | SS Sao Gabriel | Porto | Porto | 8 | $5,499 |
| Sep 12, 2021 | Uniworld | SS Sao Gabriel | Porto | Lisbon | 11 | $6,199 |
| Sep 19, 2021 | Uniworld | SS Sao Gabriel | Porto | Porto | 8 | $5,499 |
| Sep 19, 2021 | Uniworld | SS Sao Gabriel | Porto | Lisbon | 11 | $6,199 |
| Sep 26, 2021 | Uniworld | SS Sao Gabriel | Porto | Porto | 8 | $5,499 |
| Sep 26, 2021 | Uniworld | SS Sao Gabriel | Porto | Lisbon | 11 | $6,199 |
| Oct 03, 2021 | Uniworld | SS Sao Gabriel | Porto | Porto | 8 | $5,199 |
| Oct 03, 2021 | Uniworld | SS Sao Gabriel | Porto | Lisbon | 11 | $5,899 |
| Oct 10, 2021 | Uniworld | SS Sao Gabriel | Porto | Porto | 8 | $5,199 |
| Oct 10, 2021 | Uniworld | SS Sao Gabriel | Porto | Lisbon | 11 | $5,899 |
| Oct 17, 2021 | Uniworld | SS Sao Gabriel | Porto | Porto | 8 | $5,199 |
| Oct 17, 2021 | Uniworld | SS Sao Gabriel | Porto | Lisbon | 11 | $5,899 |
| Oct 24, 2021 | Uniworld | SS Sao Gabriel | Porto | Porto | 8 | $5,199 |
| Oct 24, 2021 | Uniworld | SS Sao Gabriel | Porto | Lisbon | 11 | $5,899 |
| Oct 31, 2021 | Uniworld | SS Sao Gabriel | Porto | Porto | 8 | $4,799 |
| Oct 31, 2021 | Uniworld | SS Sao Gabriel | Porto | Lisbon | 11 | $5,499 |
| Nov 07, 2021 | Uniworld | SS Sao Gabriel | Porto | Porto | 8 | $4,799 |
| Nov 07, 2021 | Uniworld | SS Sao Gabriel | Porto | Lisbon | 11 | $5,499 |
| Nov 14, 2021 | Uniworld | SS Sao Gabriel | Porto | Porto | 8 | $4,299 |
| Nov 14, 2021 | Uniworld | SS Sao Gabriel | Porto | Lisbon | 11 | $4,999 |
Maiden Voyage: 2020
Staterooms: 50
Suites: 16
Dining
When dining onboard your all-inclusive Uniworld river cruise, you'll be treated to world-class cuisine made from fresh ingredients, locally sourced from the destinations you visit. Uniworld's farm-to-table approach takes their chefs to regional farms, local markets and artisanal producers to ensure that every meal is an adventure in and of itself. For those interested in healthier dining options, Uniworld's Traveling Lite menu features all of the flavor of their traditional menu, but with fewer calories. Uniworld also offers a variety of vegetarian and vegan options, prepared just for you. If you have a specific meal preference, just ask. Uniworld's chefs will be happy to accommodate.
Age Restrictions
Guests who are under 18 years of age must be accompanied by an adult that is 21 years of age or older. Guests travelling with younger children are highly encouraged to select one of Uniworld's Generations voyages, offered on select itineraries and ships in Europe. Featuring specially-priced cruises planned around breaks from school and filled with exclusive activities and features for travelers of all ages, Generations voyages include the same matchless service, elegant accommodations and enticing itineraries that you can always expect from Uniworld, with additional programs, events and excursions designed specifically for your world travelers in training. Uniworld recommends a minimum age of 4 years old to cruise on a Generations voyage.
Tipping
Gratuities for onboard and onshore personnel (ship staff, crew, Cruise/Tour Manager, local experts, drivers) are included on all itineraries in Europe, both during the cruise-tour as well as on any pre- or post-cruise land extensions.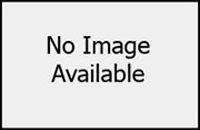 Square Footage: 135
Category Classic
Located on the Madeira Deck.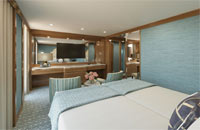 Square Footage: 156
Category Deluxe
Located on the Madeira Deck.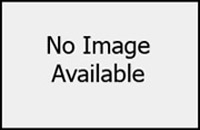 Square Footage: 156
Category French Balcony
Located on the Cape Verde Deck.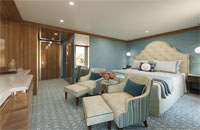 Square Footage: 220
Category Suite
Located on the Azores Deck.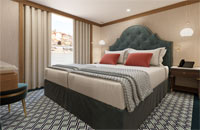 Square Footage: 307
Category Grand Suite
Located on the Azores Deck.