Nice to Lisbon & Three Rivers Discovery Cruises on Emerald Liberté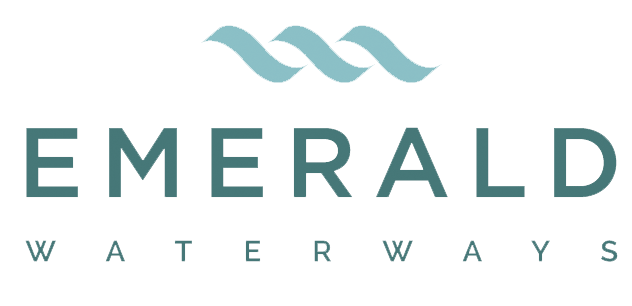 Nice to Lisbon & Three Rivers Discovery Cruises on Emerald Liberté
Starts: Nice, France on Wed, May 19, 2021
Ends: Lisbon, Portugal on Tue, Jun 08, 2021
Why Pay Retail? Call us or click for a quick quote and save money!
LOW UNPUBLISHED PRICES ON EMERALD WATERWAYS CRUISES


We have Low Prices on Emerald Waterways - Guaranteed!
Save $1500 + 50% Reduced Deposit & More
Save $1500 + 50% Reduced Deposit & More
Promotion Details
Book your 2021 Europe river cruise early and save $1,500 per couple on all 8+ day itineraries, or choose $295 international economy flights. Save an additional $800 per couple when you pay in full within 14 days of booking itineraries of 8 or more days and $300 per couple on 5-day itineraries. Enjoy peace of mind with Free Deposit Protection, allowing you to change to another cruise with no change fees before final payment. Plus, reduced $250pp deposit.
Must Book By Sat, Oct 31, 2020
View Promotion Terms & Conditions ›
For new bookings 2021 European river cruises. Air offers are only applicable to bookings made 61 or more days before departure, otherwise an air credit will apply. A non-refundable initial deposit of $250 per person is required at the time of booking, with full payment required 90 days prior to departure. A secondary non-refundable deposit of $500 per person is due 6 months prior to departure for economy flights; $800 for premium economy. Maximum value of air ticket is $1200 per person inclusive of all taxes & fees. Economy Air only on Emerald Waterways' choice of airlines and routes. Travelers who purchase their own air receive $750 per person savings on 8+ day itineraries, and $500 per person on 5-day itineraries.

DiscorerMORE tours included: on 15-day itineraries, up to 7 included tours; on 8-day itineraries, up to 3 included tours; on 5-day itineraries, 2 included tours.

Deposit Protection Plan: Value of Deposit Protection Plan is $125 per person and is applicable if guest needs to cancel or change a cruise for whatever reason the plan allows them to reallocate their non-refundable deposit for use towards an alternative future sailing. Deposit Protection is non-refundable and non-transferable, and only covers the cruise. Air deposits are not included in the plan, and any third-party supplier fees such as hotels will be subtracted from your deposit amount. These offers are not combinable with any other offer except for Travel Show vouchers, agent training vouchers, EmeraldEXPLORER vouchers, referral vouchers and early payment offers. Not combinable with group discounts. Taxes and port charges are included in the price. Offer available to residents of the 50 United States and Washington DC only. Offers and fares are capacity controlled and may be extended, cancelled or withdrawn at any time without notice.
We Are Committed To:
When you book a trip with us, whether it's halfway around the world or in your own backyard, you can rest assured that you'll benefit from our vast experience in the travel industry, our award winning service and client satisfaction.
Read More
Day 1

Nice

Wed, May 19, 2021

Welcome to Nice, a fascinating city on the French Riviera and the sun-kissed capital of the Côte d'Azur. You will be transferred from the airport to your centrally located hotel, where a three-night stay is yours to enjoy.

Day 2

Nice

Thu, May 20, 2021

Today, you will be taken to Monte Carlo to learn about the jet set lifestyle that can be found in Monaco, an area that has famously been portrayed in a handful of successful movies and the home to one of the most recognisable Grand Prix tracks in the world.

Included Excursion
A city tour of Monaco and Monte Carlo

Meals:

Breakfast

Day 3

Nice

Fri, May 21, 2021

Nice has long held a reputation for its glamour, where sun-kissed beaches and lavish surrounds create a unique atmosphere that is unlike any other. Today, explore Nice at leisure. Your Emerald Waterways representative will be available to help you to plan your day in this vibrant city.

DiscoverMORE
Visit to Saint Paul de Vence (extra expense)

Meals:

Breakfast

Day 4

Nice - Arles

Sat, May 22, 2021

After breakfast, you will get transferred to your Emerald Waterways Star-Ship in Arles, where a warm welcome awaits from your captain and crew. Tonight, enjoy a dinner on board.

Meals:

Breakfast, Dinner

Day 5

Arles

Sun, May 23, 2021

Revel in the glory of the Roman Empire today during an insightful visit to Arles, including the UNESCO World Heritage-listed Roman and Romanesque monuments of Arles and Arles Amphitheatre, a 2,000-year-old structure where spectators would have once gathered by the masses to watch superb chariot races.
Enjoy learning about the time that Vincent van Gogh spent in the city, taking inspiration from his surroundings and using them to create many of his most iconic pieces of art, including the "Starry Night Over the Rhône", before exploring Arles at leisure.

EmeraldPLUS
A Provençal dinner hosted by Chef Fabien Morreale

Included Excursion
A guided tour of Arles with arena visit

DiscoverMORE
A Camargue excursion

Meals:

Breakfast, Lunch, Dinner

Day 6

Avignon

Mon, May 24, 2021

Avignon has a long and storied history, as this fortified town was once the residence of Popes who fled from Rome, hoping to escape from the political pressures of the Roman Empire.
Embark on a guided walking tour of Avignon to witness its illustrious past, including the ornate Gothic exterior of the UNESCO World Heritage-listed Palais des Papes, built by the Popes over two decades. This afternoon is yours to explore at leisure, perhaps crossing the 12th-century Stone Bridge.

Included Excursion
A guided tour of Avignon

EmeraldACTIVE
A canoeing excursion in Avignon

DiscoverMORE
A guided tour to Pont du Gard (extra expense)

DiscoverMORE
A classical concert in Avignon (extra expense)

Meals:

Breakfast, Lunch, Dinner

Day 7

Viviers

Tue, May 25, 2021

A snapshot of quintessential France awaits your arrival in Viviers, a town that perfectly encapsulates the medieval days of the region. Pastel coloured buildings that have been gently faded by the sun line narrow cobblestone streets, and the heart of the old town is yours to explore today during a guided walking tour.

Included Excursion
A guided tour of Viviers

DiscoverMORE
Fishing class (extra expense)

EmeraldACTIVE
Hike in Viviers

Meals:

Breakfast, Lunch, Dinner

Day 8

Tournon

Wed, May 26, 2021

As we sail down the gently twisting Rhône and into Tournon, a 16th-century castle sits overlooking the village and a pair of ancient watchtowers can be seen adorning the surrounding rural landscape.
Today, embark on a guided tour of Tournon to learn about its illustrious history and the culture of the people who call it home. If you would like to explore more of the region's natural beauty, then you may instead choose to embark on an EmeraldACTIVE hike through some of the local vineyards.
Later, a guided bike tour to Glun will touch on the French countryside and the lives of the people who live there.

EmeraldPLUS
A regional wine tasting on board

EmeraldACTIVE
A guided bike tour to Glun

EmeraldACTIVE
A guided hike through the vineyards

Included Excursion
A guided tour of Tournon

Meals:

Breakfast, Lunch, Dinner

Day 9

Lyon

Thu, May 27, 2021

As one of the largest cities in France and a former Roman capital, a lot of the most important moments in French history have taken place in Lyon. But, it's Lyonnaise cuisine that has really put this city on the map, delighting gastronomists from around the world.
Join your local guide for a walking tour of Lyon, including the UNESCO World Heritage-listed Basilica Notre-Dame de Fourvière. If you are feeling more active, then you may instead choose to embark on a guided bike tour around Lyon, touching on its most prominent architectural wonders and moments from history.

EmeraldACTIVE
A guided bike tour of Lyon

Included Excursion
A guided tour of Lyon

DiscoverMORE
Visit to Pérouges (extra expense)

Meals:

Breakfast, Lunch, Dinner

Day 10

Chalon-sur-Saône – Beaune

Fri, May 28, 2021

The birthplace of photography and the centre of Burgundy's wine region is yours to discover today as you travel by road to the quaint village of Beaune. Stop to visit the Hospices de Beaune, one of the best-preserved examples of 15th-century French architecture and home to one of the most popular wine auctions in the country.

EmeraldPLUS
A cheese and olive tasting on board

Included Excursion
Visit to the Hospices de Beaune

Meals:

Breakfast, Lunch, Dinner

Day 11

Lyon - Porto

Sat, May 29, 2021

After breakfast, you will be transferred from where your Star-Ship is docked in Lyon to Porto, where the second half of your river cruising adventure awaits.

Meals:

Breakfast, Dinner

Day 12

Porto – Pinhão

Sun, May 30, 2021

Relax on board today and enjoy a full day of sailing through the UNESCO World Heritage-listed Douro Valley. This fascinating area was inscribed because it hones in on two millennia of wine producing history, where viticulture has shaped the surrounding landscape and small, sleepy villages are peppered with dozens of sun-drenched vineyards.
Tonight, enjoy a welcome dinner and cocktail reception.

EmeraldPLUS
A Portuguese cooking demonstration on board

Meals:

Breakfast, Lunch, Dinner

Day 13

Pinhão – Vega de Terrón

Mon, May 31, 2021

Begin your day with a visit to the beautiful Quinta do Tedo vineyard in the heart of Portugal's Douro Valley, nestled on the confluence of the Douro and Tedo rivers. This 18th-century estate is environmentally sound, creating organic produce by using traditional viticulture methods.
Alternatively, enjoy a guided walk through local vineyards, stopping along the way to admire your surroundings.
This afternoon, enjoy sailing to Vega de Terrón, perhaps relaxing on the Sun Deck.

EmeraldACTIVE
A guided walk through the vineyards

Included Excursion
A visit to Quinta do Tedo with tasting

Meals:

Breakfast, Lunch, Dinner

Day 14

Vega de Terrón – Salamanca

Tue, Jun 01, 2021

Founded in Roman times, the ancient city of Salamanca and its UNESCO World Heritage-listed old quarter have an illustrious past, having been held by the Carthaginians, Romans and Moors.
Travel to the beautiful golden city for a walking tour, starting among the postcard-worthy galleries and arcades that adorn Plaza Mayor. You will have the opportunity to see Casa de las Conchas, a building that has been lovingly decorated with more than 300 shells.

EmeraldPLUS
Enjoy local entertainment from a tuna music band

Included Excursion
A guided tour of Salamanca

Meals:

Breakfast, Dinner

Day 15

Pocinho – Régua

Wed, Jun 02, 2021

This morning, arrive in Pocinho where you'll have the opportunity to embark on a canoeing excursion or to visit the Côa Valley Museum. Later, return to your ship for lunch and soak up your idyllic surrounds as you sail towards Régua while taking part into a Port Wine cocktail lesson on board. A rural dinner at a wine estate is certain to be a highlight of your trip.

EmeraldPLUS
A Port Wine cocktail lesson on board

EmeraldPLUS
A rural dinner with entertainment at Quinta da Pacheca

EmeraldACTIVE
A canoeing excursion

Included Excursion
A visit to the Côa Valley Museum

DiscoverMORE
Archaeological Tour 4x4 at Coa Museum (extra expense)

Meals:

Breakfast, Lunch, Dinner

Day 16

Régua

Thu, Jun 03, 2021

Today, on an included excursion, you will visit the marvellous Baroque village of Lamego, stopping to see the picturesque Shrine of Our Lady of Remedies, a structure that stands gracefully over the town.

EmeraldPLUS
A mosaic tile painting lesson on board

EmeraldACTIVE
Walk down the steps of the Sanctuary of Our Lady of Remedies

Included Excursion
A guided tour of Lamego

DiscoverMORE
A visit to Mateus Manor House (extra expense)

Meals:

Breakfast, Lunch, Dinner

Day 17

Porto

Fri, Jun 04, 2021

Located at the mouth of the Douro River, Porto is a fascinating eclectic mix of modern and ancient architecture. Famous for its exports of Port wines, it's easy to imagine how British merchant ships would have once clustered together in the medieval harbour, waiting to take Port wines across the water.
Your included tour of the coastal city will touch on the fortified structures of Castelo da Foz and Castelo do Queijo, a building whose pentagonal façades overlook the ocean. This evening, enjoy a charming evening cruise shining a different light on Porto's skyline.

EmeraldACTIVE
A guided active walk in Porto

Included Excursion
A guided tour of Porto

DiscoverMORE
Visit to Quinta do Aveleda with Vinho Verde tasting (extra expense)

DiscoverMORE
Taylor's Port wine tasting (extra expense)

EmeraldPLUS
Evening cruise through Porto

Meals:

Breakfast, Lunch, Dinner

Day 18

Porto - Lisbon

Sat, Jun 05, 2021

This morning, disembark your Star-Ship and travel south, following the coast of the Atlantic until you reach the enchanting town of Nazaré. Continue onwards until you arrive in Lisbon. Lisbon's beauty has captivated people from around the world for centuries, and your included three-night stay in Lisbon is certain to leave you captivated too.

Meals:

Breakfast, Dinner

Day 19

Lisbon

Sun, Jun 06, 2021

Today, a tour of Lisbon's centre will offer the perfect introduction to the Portuguese capital, where limestone cobbled streets are peppered with terracotta-roofed houses, all swathed in delightful breezy sea views.
Your tour will include a visit to the UNESCO World Heritage-listed Jerónimos Monastery, an icon of Late Gothic Manueline architecture that can be found gracing Lisbon's harbour. The shrine-like south entrance is a true delight, with gables, pinnacles and a statue of Henry the Navigator, one of the pioneers of Portugal's Age of Discovery, a period of time that brought riches to the Portuguese Empire.

Included Excursion
A guided tour of Lisbon

Meals:

Breakfast

Day 20

Lisbon

Mon, Jun 07, 2021

The heart and soul of Lisbon is yours to discover independently today, as you stroll past gleaming white basilicas and traverse cobblestone streets. Your tour director will be available to help you plan your day of independent exploration.

DiscoverMORE
Excursion to Sintra (extra expense)

Meals:

Breakfast

Day 21

Lisbon

Tue, Jun 08, 2021

After breakfast, it's time to bid farewell to your fellow guests and prepare for your transfer to the airport, taking memories of the golden city and illustrious vineyards with you.

This itinerary is a guide only and may be amended for operational reasons such as high and low water. As such, the cruise may operate altered from that stated above.

Meals:

Breakfast

Question: Will the day-by-day itinerary change?
Yes, the river cruise itineraries may change due to reasons such as inclement weather or unforeseen events. Your safety is the number one concern aboard and all precautions necessary will be taken in order to ensure passenger safety, including changing itineraries. Please note that when itineraries do change, the ship staff will do their best to substitute any missed port with an alternative destination.
Question: In what language is the river cruise conducted?
The river cruise will be conducted in English only.
Similar Itineraries Other Travelers Liked
| Sail Date | Operator | Ship | Length | Price |
| --- | --- | --- | --- | --- |
| May 19, 2021 | Emerald Waterways | Emerald Liberte | 21 | $10,445 |
Emerald was awesome. It offered us cultural experience that was unusual and authentic. We felt like we got to know the countries we visited. We are looking to book with Emerald again in Europe. Local and tour Director was the best
first emerald waterway tour was excellent ! excellent and unique excursions included plus good optional tours offered loved the Vespa ride, ox cart and rickshaw ride Hoi Ann and Halong bay are highlights emerald staff very welcoming to us
The staff and crew of the ship was fantastic. Christmas Markets are not to be missed.
Although this is my first river cruise, so I cannot compare with other companies, I was very happy with Emerald with a few exceptions. They advertise that it is all inclusive and do offer several free tour options at each port, but that also sell Discovery options that are more money. We did 4 of those which increased the cost for 2 by $600. If you like to workout, forget the gym, which had one rowing machine, an exercise bike and some dumbbells with enough room for 3 people at most. The staff were all great, the food was very good and the itinerary was excellent. They have a small swimming pool and late night activities. Good diversity with most people from US, Canada, Australia and new Zealand.
Was great, food was good, cabin small but nice, excursions were good.
This trip was wonderful, with only 160 passengers we were treated royally. Everyone on board the ship worked with only one thing in mind to please the customers.
Derek was very thorough and easy to work with. Our trip was what we expected.
We were fortunate the trip went as planned. A lock was damaged and the ship we were scheduled for was unavailable. Emerald provided a different ship and we completed our full itinerary. Great job Emerald. The trip wonderful. Great staff, tours and food. Our Affordable agent Allyson fulfilled all our needs efficiently providing excellent customer care.
Great river cruise, the operator Emerald Waterways did not disappoint. On board service was exceptional and the tours were very good. Only thought would be that having a little more free time during site visits would have made the excursions good to great.
Our third river cruise but found the baths on this particular ship to be very small. The crew, though, was excellent, especially the director!
This trip was all we expected and more. The booking and planning by Affordable Tours weas very helpful. The Emerald Radiance was a joy. The ship and crew were unbelievable. The Douro Valley is so very beautiful and Portugal an amazing destination-just need to explore it further.
Emerald provided a very memorable experience. Everything went according to plan. There were many activity options to pick from. The food and drink and staff were excellent. I liked the pool and bikes which gave us additional activities to enjoy, which Viking Cruises did not offer when I went on a previous river boat cruise with them 3 years ago.
I absolutely loved the cities and towns we visited. I met mant new friends on this trip. The staff were very friendly, professional and attentive to my needs.
AffordableTours.com is a travel agent for Emerald Waterways. Brochure Price is based on the itinerary's highest brochure price. Our price reflects our base price for the same departure as Brochure Price. All prices, itineraries, accommodations and dates are subject to change without notice and at any time. All prices are USD per person and based on double occupancy. Availability is limited and must be reconfirmed at time of booking. All prices change frequently and our website prices are not guaranteed until a deposit has been received by us. The prices on our website are intended to serve as a guide only and may not accurately reflect current prices. We are not responsible for errors, omissions, or changes in these prices until a booking has been confirmed by one of our agents. Please call us toll free at 1-800-342-0019 to confirm current prices and availability. Prices listed are per person, cruise only, and based on double occupancy.