Moscow - St. Petersburg 2021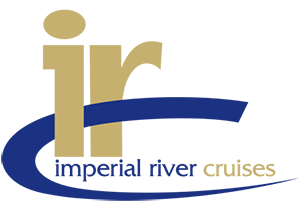 Moscow - St. Petersburg 2021
Starts: Moscow, Russia on Sun, Jul 04, 2021
Ends: St. Petersburg, Russia on Wed, Jul 14, 2021
Why Pay Retail? Call us or click for a quick quote and save money!
LOW UNPUBLISHED PRICES ON IMPERIAL CRUISES


We have Low Prices on Imperial - Guaranteed!
We Are Committed To:
When you book a trip with us, whether it's halfway around the world or in your own backyard, you can rest assured that you'll benefit from our vast experience in the travel industry, our award winning service and client satisfaction.
Read More
Day 1

Moscow

Sun, Jul 04, 2021

Arrival in Moscow, embarkation. In case you need a transfer upon arrival, please, see details and costs here. A nice choice of optional tours is offered while the ship is in Moscow. Today it might be a full day on your own: the ship is docked within 10- or 20-minute walk from the metro station; metro ride to the city center takes some 25 minutes; and Moscow is yet to reveal its numerous secrets - so enjoy your personal discoveries! Dinner aboard.

Day 2

Moscow

Mon, Jul 05, 2021

Sightseeing motor coach tour of this ancient Russian capital also includes Tverskaya Street, Red Square with St. Basil's Cathedral, Bolshoi Theater, Novodevichy Convent and Moscow State University for a panoramic view. Please, note that itinerary of Moscow city-tour is highly dependent upon traffic jams - the jams are hard to predict and they might be quite heavy. Breakfast, lunch and dinner aboard.

Day 3

Moscow

Tue, Jul 06, 2021

Morning tour of the Kremlin. The Moscow Kremlin is the former residence of the Russian Czars, an architectural ensemble of unique beauty, which took shape between the 15th and the 20th centuries. The center of the Kremlin is the Cathedral Square, a unique complex of masterpieces of medieval architecture. The architectural ensemble of the Cathedral Square consists of several temples and palaces; one of them, the Assumption Cathedral, is the oldest Moscow Kremlin church, and one of the most important ones in Russia. On the Kremlin grounds there are also the famous Czar Cannon of the 16th century and the Czar Bell of the 18th century. Breakfast, lunch and dinner aboard.

Day 4

Uglich

Wed, Jul 07, 2021

Take a walking tour of this lovely 10th century town, one of Russia's most ancient. Visit the Uglich Kremlin and its churches and see beautiful Church of St. Dmitry on the Blood also from the inside. Enjoy great singing from a local choir. Explore the popular Flea Market. In times of the USSR Uglich was a watch-making center. Millions used the local watch brand Chayka (Seagull). The manufacturer has now moved to the premium segment, specializing also in silver and golden watches. You can find these well-designed watches in Uglich at the local stores. Breakfast, lunch and dinner aboard.

Day 5

Yaroslavl

Thu, Jul 08, 2021

Today there will be a guided sightseeing over this great city located at the confluence of the Volga and the Kotorosl Rivers. This city of Yaroslavl is widely known for its great 17th century architecture. This place is also an outstanding live example of the urban planning reform that the Empress Catherine the Great has ordered in 1763 entirely for Russia. In the course of this reform Yaroslavl kept its the most significant historic structures, but was generally renovated in the neo-classical style in accordance with radial urban master plan. The Spaso-Preobrazhensky Monastery, the oldest one in the Volga Region was left untouched - today it is a well-preserved historical monumet of the utmost importance to Yaroslavl Region and to Russia as a whole. The Monastery dates back to the late 12th century, when it was buit on the site of a pagan temple; its major reconstruction occured in the 16th century. The Spaso-Preobrazhensky Monastery is on our list today together with the famous Church of Elijah the Prophet. Breakfast, lunch and dinner aboard.

Day 6

Goritsy

Fri, Jul 09, 2021

On our list today there will be a bus trip to the Monastery of St. Cyril of the White Lake. The monastery was founded in 1397 on the bank of Lake Siverskoye, to the south of the town of Beloozero, in the present-day Vologda Oblast. The Czar Ivan the Terrible not only had his own cell in the cloister, but also planned to take monastic vows here. Back then it was also a political prison for high-ranking officials. Breakfast, lunch and dinner aboard.

Day 7

Kizhi

Sat, Jul 10, 2021

Kizhi is one of the real Russian wonders and a UNESCO World Heritage site. There will be a walking tour around this open air museum of amazing wooden architecture. Wooden houses that are traditional for the Russian North are also visited during this tour. Travelers get to know the traditional way of life and learn about crafts of the locals. This also includes the production of so called "plowshares" – that wooden "squama" covering the onion domes of Kizhi. Breakfast, lunch and dinner aboard.

Day 8

River Village Mandrogi

Sun, Jul 11, 2021

Docking at Mandrogi is called a "green stop". The nature there is very green and picturesque. On the other hand travelers have a "green light" to spend lots of time on their own. They get a chance to contact local villagers, to learn about traditional Russian crafts and to experience Russian cuisine. They can buy souvenirs or take a little walk through the beautiful forests of Northern Russia. The Museum of Russian Vodka is a highlight of this splendid green stop. Breakfast, BBQ for lunch and dinner aboard. *at times the stop in Mandrogi might be replaced by a stop in Svirstroy or Lodeynoye Pole. The cognitive experience will be a similar one.

Day 9

St. Petersburg

Mon, Jul 12, 2021

Our cruise ship is in St. Petersburg. Upon arrival there will be a sightseeing motor coach tour around St. Petersburg that is the highlight of your Russian River adventure. The Czar Peter the Great accomplished what could have seemed impossible back in those days - he built a remarkable European city on really swampy lands. Enjoy the extravagant baroque architecture of the city center; enjoy Nevsky Prospect, the Palace Square and the Smolny Convent. A nice choice of optional tours is offered while the ship is in St. Petersburg. Breakfast, lunch and dinner aboard.

Day 10

St. Petersburg

Tue, Jul 13, 2021

There will be more of the city & the Hermitage tour today. This morning, visit the many wonders of the elegant Winter Palace, which today houses the Hermitage Museum, one of the largest art and cultural museums in the world. The Hermitage is one of the world's most famous and the most prestigious museums, and is a must-see for all first-time travelers to the city. With over 3 million items in its collection, it also definitely rewards repeat visits, and new-comers can only hope to get a brief taste of the riches on offer here, from Impressionist masterpieces to fascinating Oriental treasures. Breakfast, lunch and dinner aboard.

Day 11

St. Petersburg

Wed, Jul 14, 2021

Time to bid farewell to your new friends and the elegant city of St. Petersburg. Disembarkation after breakfast.
Your Price Includes
commodations in outside cabins, each with private bathroom facilities, individual temperature control and large picture window. Cabins on Lower Decks have non-opening portholes.

Three meals (breakfast, lunch and dinner) per day in the ship's restaurant with the same menu for all passengers irrespective of cabin category; meal service begins with dinner on day of embarkation and ends with breakfast on day of disembarkation.

Captain's welcome Cocktail Reception.

Gala farewell dinner aboard.

Full sightseeing programs in each of the ports of call, transfers upon arrival/departure.

Luggage handling to/from the ship.

Lectures, provided by our guides.

Russian or Ukrainian language and song lessons.

Nightly entertainment and dancing.

Daily aerobics (if scheduled).

Tour of the ship's bridge.

Our Cruise Director and professional staff.
All our cruise ships are fully air conditioned and have outside-facing cabins.
NOT Included
Baggage: excess baggage, forwarding of baggage/souvenirs.

Luggage handling in the airport.

Insurance.

Visas.

Gratuities: gratuities for Cruise Director, ship's crew members, guides and drivers are not included and are at passenger's discretion.

Private transfers.

Miscellaneous items of personal nature such as laundry, bar charges, beauty salon, telephone cable charges and medical services are not included.
Note
Our Cruise Company shall organize shore excursions (standard and optional) in Moscow, St. Petersburg, and all towns along the cruise itinerary, entertainment program onboard, sale of additional excursions onboard and guarantees the due quality of tours. Other companies (their representatives and tour leaders) have no right to organize shore excursions.
Please be informed that all pre/post cruise services (additional arrival/departure transfers, hotel accommodation, additional excursions, etc.) can be also arranged by us.
Wi-Fi
Wi-Fi is available on all ships with the following tariffs.
$5 per device/per cruise day.

$15 per device/per 7 cruise days.

$25 per device/per 10 cruise days
*tariffs are by independent service provider that has the right to change them

Question: Will the day-by-day itinerary change?
Yes, the river cruise itineraries may change due to reasons such as inclement weather or unforeseen events. Your safety is the number one concern aboard and all precautions necessary will be taken in order to ensure passenger safety, including changing itineraries. Please note that when itineraries do change, the ship staff will do their best to substitute any missed port with an alternative destination.
Question: In what language is the river cruise conducted?
The river cruise will be conducted in English only.
Similar Itineraries Other Travelers Liked
| Sail Date | Operator | Ship | Length | Price |
| --- | --- | --- | --- | --- |
| Jul 01, 2021 | Imperial | MS Tchaikovsky | 10 | $2,600 |
| Jul 02, 2021 | Viking | Viking Helgi | 13 | $5,999 |
| Jul 02, 2021 | Imperial | MS Rachmaninoff | 11 | $2,640 |
| Jul 03, 2021 | Viking | Viking Truvor | 13 | $5,999 |
| Jul 03, 2021 | Uniworld | River Victoria | 12 | $5,999 |
AffordableTours.com is a travel agent for Imperial. Brochure Price is based on the itinerary's highest brochure price. Our price reflects our base price for the same departure as Brochure Price. All prices, itineraries, accommodations and dates are subject to change without notice and at any time. All prices are USD per person and based on double occupancy. Availability is limited and must be reconfirmed at time of booking. All prices change frequently and our website prices are not guaranteed until a deposit has been received by us. The prices on our website are intended to serve as a guide only and may not accurately reflect current prices. We are not responsible for errors, omissions, or changes in these prices until a booking has been confirmed by one of our agents. Please call us toll free at 1-800-342-0019 to confirm current prices and availability. Prices listed are per person, cruise only, and based on double occupancy.