Amsterdam, Kinderdijk & the Dutch Bulbfields River Cruise - MS George Eliot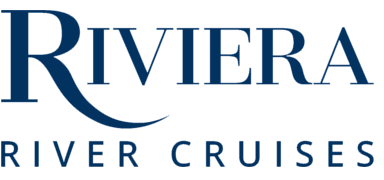 Amsterdam, Kinderdijk & the Dutch Bulbfields River Cruise - MS George Eliot
Starts: Amsterdam, Netherlands on Thu, Apr 15, 2021
Ends: Amsterdam, Netherlands on Mon, Apr 19, 2021
Why Pay Retail? Call us or click for a quick quote and save money!
LOW UNPUBLISHED PRICES ON RIVIERA CRUISES


We have Low Prices on Riviera - Guaranteed!
Treat Yourself, Receive a $250 per cabin gift card
Treat Yourself, Receive a $250 per cabin gift card
Promotion Details
Book and deposit your group before November 30 and you will receive a $250 gift card per cabin booked.
Must Book By Mon, Nov 30, 2020
View Promotion Terms & Conditions ›
The offer is for any group deposited in September, October or November for a 2021 cruise. The gift cards will be sent out on receipt of final balance payment. This gift card incentive is combinable with all other Group Incentives such as free TC spaces. The gift card incentive is combinable with our standard Summer Sail promotion. Additional restrictions may apply.
We Are Committed To:
When you book a trip with us, whether it's halfway around the world or in your own backyard, you can rest assured that you'll benefit from our vast experience in the travel industry, our award winning service and client satisfaction.
Read More
The stunning Dutch Bulbfields really are an amazing sight. In Keukenhof Park there are a staggering 7 million blooms covering 80 acres in a riot of color while imaginative landscaping shows off Mother Nature at her outstanding best with shimmering lakes, water-gardens and flowering shrubs of every hue.You will also explore the Ijsselmeer, the inland lagoon created by the damming of the Zuider Zee in the 1930's and discover the series of beautiful villages along its shore which have made their living from the sea for centuries. It was from here during the 16th century Golden Age, that the Dutch roamed the world in search of the spices, silks and luxury goods which Europe's aristocracy craved and today they are little changed since this time. Blend this with Amsterdam, one of Europe's most vibrant and fascinating cities and a wonderful few days are in store.
Day 1

EMBARK IN AMSTERDAM

Thu, Apr 15, 2021

Embark the ship in Amsterdam, moored near the city centre and railway station. The friendly crew welcomes you on board, helping you settle into your spacious and exquisitely furnished accommodation – you'll feel immediately at home.

Day 2

ENKHUIZEN

Fri, Apr 16, 2021

Overnight the ship has gently steered a course north. As dawn breaks, you're greeted by views of Enkhuizen, a picturesque port nestling at the edge of the former Zuiderzee. It is also home to the Zuiderzee Museum, which we will experience on our visit this morning. Found in the historic center of Enkhuizen, it superbly recreates the 19th-century heritage of Holland's inland bay and combines interesting exhibits with demonstrations of the artisan skills of yesteryear, such as sailmaking, fish curing and blacksmithing. The open-air museum is particularly captivating, as the era is brought to life with a charming village atmosphere, where the likes of bakers, shopkeepers and smokehouse workers don traditional clothing and serve you their wares, just as they would have done all those years ago.During the Dutch Golden Age of the 17th-century, the Netherlands dominated world maritime trade, becoming fabulously prosperous. Enkhuizen, as one of the country's principal ports specializing in trade in the East Indies, flourished. Merchants keen to display their wealth created this town of gabled houses, narrow streets, bridges and waterways.It's a delight to explore, taking in the atmosphere of its little streets and jumble of sailing boats in the harbor. After a delicious lunch on board, we cruise along the Markermeer, the southwestern part of the IJsselmeer, the great freshwater lake created when the Zuiderzee was separated from the North Sea by a series of dams and dykes built during the 1920 and '30s. This mammoth engineering achievement now protects low-lying areas from flooding and has allowed the reclamation of 626 square miles of fertile land. Before long, thoughts turn to tonight's à la carte dinner, served with panache by the restaurant staff, after which why not unwind with a digestif at the bar to the soothing sound of the ship's pianist.

Day 3

ROTTERDAM & KINDERDIJK

Sat, Apr 17, 2021

Wake up in historic Rotterdam, the Netherlands' second-largest metropolis, situated where the Rhine flows into the North Sea. This morning we embark on a guided tour of this captivating city, from the old harbor to the modern architecture, passing by the Witte Huis, Europe's first skyscraper, built in the Art Nouveau style. Known as the 'Gateway to Europe', it is the largest European cargo port and has been a conduit for trade since the 14th century. Unsurprisingly, its logistical significance made it a target for bombing during the Second World War and its old town was destroyed, with only the Church of Saint Lawrence left standing. During the following decades Rotterdam was reconstructed with typical Dutch optimism and engineering expertise and now boasts an abundance of innovative and imaginative architecture. Other highlights of Rotterdam include Europe's largest swing bridge, the Erasmus Bridge, arched Markthal (market hall) and Cube Houses. The Erasmus Bridge is a cable-stayed and bascule construction in the heart of Rotterdam, which is aptly dubbed 'the Swan' because of its striking structure. Whilst the vibrant yellow Cube Houses, known locally as Kubuswoningen, are another architectural masterpiece. Built on stilts and tilted at bizarre angles, they were designed by Dutch architect Piet Blom in the 1970s and remain an iconic part of the city to this day. There are also excellent museums, such as the vast Boijmans Van Beuningen, which houses a world-class collection of works by old and modern masters, from Rembrandt to Van Gogh to Dalí, and some rare and beautiful glassware.During lunch on board you can enjoy a kaleidoscope of views through the restaurant's panoramic windows as we leave Rotterdam's skyline behind. A significant part of the Netherlands lies up to 22 feet below sea level, but an intricate network of dykes and polders, the Netherland's unique drainage systems, has kept the seawater at bay and allowed land reclamation. At the very heart of this fascinating reclaimed region is Kinderdijk, our next port of call. Here, you can witness a truly iconic polder scene – a series of 19 authentic windmills lining the canal banks, set against a starkly beautiful backdrop of pancake-flat marshland. Windmills are symbolic of Dutch history and the never-ending battle with the sea, and visiting these beautifully preserved structures is like stepping back in time. Later we return to the cruise ship, where the chef has prepared a sumptuous dinner.

Day 4

KEUKENHOF & AMSTERDAM

Sun, Apr 18, 2021

A long spring season and the polders' well-drained soil create the perfect environment for growing the Netherlands' world-famous tulips, first imported into the country from the Ottoman Empire in the late 16th century. This morning we drive through the scenic bulb fields to Keukenhof, the world's largest flower garden, covering nearly 80 acres. Nothing prepares you for the dazzling carpet of colors created by the seven million tulips, hyacinths, daffodils and other blooms arranged in rows, swirls and every other imaginable shape. The art of flower planting reaches breathtaking heights in Keukenhof's themed areas, and wandering among this dramatic pageant of hues set in a landscape of lakes, trees, pavilions and water features is magical – and provides gardeners with a wealth of inspiration to take home!We return to Amsterdam to explore this beautiful city on a classic glass-topped canal cruiser. A network of 165 canals built in rings during the 17th century defines life in its center, and our 'water's-eye view' is the best way to absorb Amsterdam's history. Relax and watch this unique cityscape unfold as our guide explains the many intriguing aspects of life here. You'll see moored houseboats, quirky bridges, cobbled streets lined with tall, narrow merchants' houses, gabled civic buildings and homes of famous former residents such as Rembrandt, the greatest Dutch Golden Age artist, and Anne Frank, whose diaries tell a poignant tale of life under the Nazis.Amsterdam is the ideal walking city and we remain moored dockside so you can explore its characterful streets at your leisure. Exceptional art is always close by, from small galleries to the world-class Rijksmuseum and the Van Gogh Museum, both holding huge collections. You might choose to discover the interior of Anne Frank's house, rummage through the Waterlooplein flea market or relax at a café sipping a rich Dutch coffee and watching the locals trundle over cobbles along the canals on their high-handlebar bicycles. Wrapping up a memorable day is the lavish Captain's Dinner in the ship's restaurant, as evening falls and the lights of this unforgettable city sparkle in the night.

Day 5

DISEMBARK IN AMSTERDAM

Mon, Apr 19, 2021

This morning at the appropriate time, we disembark and you continue your onward journey.
Countries Visited
Rivers Visited
Prices are per person, based on two people sharing a twin cabin. There are a limited number of single cabins available on all decks, at the relevant supplement. The price includes: Full board from dinner on your day of arrival until breakfast on your final day; if you choose to travel with us on any of the full day excursions by coach, a packed lunch will be provided. Anyone choosing to stay on the ship may of course have lunch in the restaurant Morning/afternoon tea and coffee All visits and excursions as mentioned Coach travel as mentioned The services of a Riviera River Cruises cruise director and concierge throughout

Question: Will the day-by-day itinerary change?
Yes, the river cruise itineraries may change due to reasons such as inclement weather or unforeseen events. Your safety is the number one concern aboard and all precautions necessary will be taken in order to ensure passenger safety, including changing itineraries. Please note that when itineraries do change, the ship staff will do their best to substitute any missed port with an alternative destination.
Question: In what language is the river cruise conducted?
The river cruise will be conducted in English only.
Similar Itineraries Other Travelers Liked
AffordableTours.com is a travel agent for Riviera. Brochure Price is based on the itinerary's highest brochure price. Our price reflects our base price for the same departure as Brochure Price. All prices, itineraries, accommodations and dates are subject to change without notice and at any time. All prices are USD per person and based on double occupancy. Availability is limited and must be reconfirmed at time of booking. All prices change frequently and our website prices are not guaranteed until a deposit has been received by us. The prices on our website are intended to serve as a guide only and may not accurately reflect current prices. We are not responsible for errors, omissions, or changes in these prices until a booking has been confirmed by one of our agents. Please call us toll free at 1-800-342-0019 to confirm current prices and availability. Prices listed are per person, cruise only, and based on double occupancy.