Kyiv - Vilkovo - Odessa - Kyiv 2020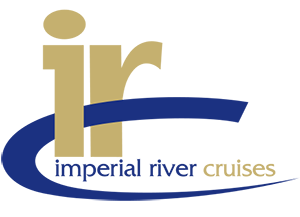 Kyiv - Vilkovo - Odessa - Kyiv 2020
Starts: Kiev, Ukraine on Fri, Aug 21, 2020
Ends: Kiev, Ukraine on Wed, Sep 02, 2020
Why Pay Retail? Call us or click for a quick quote and save money!
LOW UNPUBLISHED PRICES ON IMPERIAL CRUISES


We have Low Prices on Imperial - Guaranteed!
We Are Committed To:
When you book a trip with us, whether it's halfway around the world or in your own backyard, you can rest assured that you'll benefit from our vast experience in the travel industry, our award winning service and client satisfaction.
Read More
River Cruise Itinerary
Day 1

(Fri, Aug 21, 2020)

: Kyiv (Kiev)
Arrival and embarkation.
Captain's Cocktail is scheduled for today's eve. Tonight you might want to start spending time on your own in Kyiv - the ship is docked in the closest vicinities of the city center. In the day time it is great to visit famous Andrijiv Descent, where numerous artists and craftsmen offer their works.
Day 2

(Sat, Aug 22, 2020)

: Kyiv (Kiev)
We're on city-tour around the fascinating Kyiv, and here is the list of sites: the Golden Gate, the remains of a huge wall erected in the 10th century to protect the city; and the Parliament building, situated in a beautiful park. The enormous territory of the city makes it hard at first to find one's way, but luckily there are two helping points - the Dnieper and the Metro. The river crosses the city north to south; the old town is situated on the high right bank, while the new districts occupy the left bank. The old Kyiv (the Upper Town today) is known as the "mother of Russ cities." Although the city has changed its face for a modern one, the ancient monuments and the mighty Dnieper are its pearls.
Day 3

(Sun, Aug 23, 2020)

: Sailing, Ukrainian National Day
There will be a lot of fun today while we are sailing along the Dnieper enjoying the beauty of the surrounding nature. We're having Ukrainian National Day of the cruise during the day today: we're enjoying the dishes of famous Ukrainian cuisine and Ukrainian language lessons.
Day 4

(Mon, Aug 24, 2020)

: Zaporizhzhya (Zaporozhye)
Island Khortitsa, the biggest island on the Dnieper, and place related to Cossack history, is the part of the city today. City tour of today includes beautiful city center and several main streets of the place. Cossack Glory museum with exhibits dated to 16-17 centuries is visited afterwards.
Day 5

(Tue, Aug 25, 2020)

: Kherson
After arrival to Kherson we take boat trip to the picturesque Dnieper Delta. Having enjoyed the beauty of the nature we dock at small fishing village for a picnic lunch served by local chefs. The village is located on one of the numerous islands of the Dnieper Delta. Many skilled craftsmen live there, so there will be a chance to buy nice souvenirs from them. Do not hesitate to bargain - rates there can become very affordable! Also, local house wine is sold there; wine tasting is offered prior to buying.
Day 6

(Wed, Aug 26, 2020)

: Vilkovo
The ship stops at Vilkovo, the "Ukrainian Venice", and after sightseeing around the village the wildlife lovers might want to take optional boat trip to Danube Delta - $50 per person. The place is nature reserve with diverse flora and fauna; it is inhabited by more than 240 different bird species among which are pink pelicans, brants, herons. The Danube Delta is great site not only for birdwatchers - the sighs of numerous birds and boundless water are fascinating!
Day 7

(Thu, Aug 27, 2020)

: Odessa
Today there will be a chance to discover and explore the unique Odessa. The guides conducting the city tour admire this vivid southern city; therefore they always do their best to make an adventurous journey out of your Odessa sightseeing tour. This is perfect both for the first time visitors and for repeated travelers as it allows them to feel that special famous charm of Odessa while unveiling the city's most iconic attractions. There is a lot to do on your own in this friendly place - just ask the guides for recommendations. For sure, an evening performance at Odessa Opera House will be an event of a very special delight for you, so a visit there is highly recommended!
Day 8

(Fri, Aug 28, 2020)

: Odessa
This day might be a day at leisure during which you might have a lot of time on your own in Odessa.
Day 9

(Sat, Aug 29, 2020)

: Odessa
Ship leaves Odessa in the morning after breakfast. The early risers will have an opportunity for a promenade along nearby streets of Odessa, cozy and welcoming. The ship is sailing toward Kiev, and we're quite busy aboard. The program of the day is quite a dense one. Please, follow your daily program newsletter, listen to announcements, and enjoy your day and beautiful sights of the Dnieper River Delta from open decks!
Day 10

(Sun, Aug 30, 2020)

: Dnipro City
Dnipro is known as Ukraine's industrial capital. The city is associated with vast wealth, metallurgical majesty, Soviet secrecy, and aerospace innovation. City tour that we have today is going to be interesting and informative one. The greatest share of local ancient architectural monuments is concentrated around the main artery of the city - the Dmytro Yavornytskyi avenue. This central city avenue is 3.11 miles / 5 kilometers long and it is one of the oldest streets in Dnipro. The Dnipro History Museum is home to one of the world's largest collections of ancient steppe sculptures. A number of fascinating female statues stand outside the museum, offering an echo of a long-forgotten era when nomadic peoples dominated the surrounding region...
Day 11

(Mon, Aug 31, 2020)

: Kremenchuk
We're having a walking tour of Kremenchug today. There also will be an optional visit to a typical Ukrainian village in the closest vicinities of Kremenchug - $45 per person. The place is renowned for its Museum of Bread and Ethnography. They say that in order to get to feel the country, one has to go to a village and see how people live there. All modern cities are affected by hi tech: urban culture and values are altered by mass media. Meanwhile a village is still a cradle of native traditions and a way of life...
Day 12

(Tue, Sep 01, 2020)

: Kyiv (Kiev)
This day might be a day on your own in Kiev. Still there is a lot to see and to experience together with your group. With this in mind we would especially like to turn your attention to optional tours that are offered for today. Farewell Dinner and Crew Show are on the list tonight.
Day 13

(Wed, Sep 02, 2020)

: Kyiv (Kiev)
Time to bid farewell to your new friends and to beautiful city of Kiev. Disembarkation.
Your Price Includes
Accommodations in outside cabins, each with private bathroom facilities, individual temperature control and large picture window. Cabins on Lower Decks have non-opening portholes.

Three meals (breakfast, lunch and dinner) per day in the ship's restaurant with the same menu for all passengers irrespective of cabin category; meal service begins with dinner on day of embarkation and ends with breakfast on day of disembarkation.

Captain's welcome Cocktail Reception.

Gala farewell dinner aboard.

Full sightseeing programs in each of the ports of call, transfers upon arrival/departure.

Luggage handling to/from the ship.

Lectures, provided by our guides.

Russian or Ukrainian language and song lessons.

Nightly entertainment and dancing.

Daily aerobics (if scheduled).

Tour of the ship's bridge.

Our Cruise Director and professional staff.
All our cruise ships are fully air-conditioned and have outside-facing cabins.
NOT Included
Baggage: excess baggage, forwarding of baggage/souvenirs.

Luggage handling in the airport.

Insurance.

Visas.

Gratuities: gratuities for Cruise Director, ship's crew members, guides and drivers are not included and are at passenger's discretion.

Private transfers.

Miscellaneous items of personal nature such as laundry, bar charges, beauty salon, telephone cable charges and medical services are not included.

Question: Will the day-by-day itinerary change?
Yes, the river cruise itineraries may change due to reasons such as inclement weather or unforeseen events. Your safety is the number one concern aboard and all precautions necessary will be taken in order to ensure passenger safety, including changing itineraries. Please note that when itineraries do change, the ship staff will do their best to substitute any missed port with an alternative destination.
Question: In what language is the river cruise conducted?
The river cruise will be conducted in English only.
AffordableTours.com is a travel agent for Imperial. Brochure Price is based on the itinerary's highest brochure price. Our price reflects our base price for the same departure as Brochure Price. All prices, itineraries, accommodations and dates are subject to change without notice and at any time. All prices are USD per person and based on double occupancy. Availability is limited and must be reconfirmed at time of booking. All prices change frequently and our website prices are not guaranteed until a deposit has been received by us. The prices on our website are intended to serve as a guide only and may not accurately reflect current prices. We are not responsible for errors, omissions, or changes in these prices until a booking has been confirmed by one of our agents. Please call us toll free at 1-800-342-0019 to confirm current prices and availability. Prices listed are per person, cruise only, and based on double occupancy.