Grand European Tour - Budapest to Amsterdam - 2021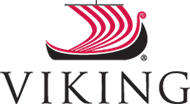 Grand European Tour - Budapest to Amsterdam - 2021
Starts: Budapest, Hungary on Mon, Aug 30, 2021
Ends: Amsterdam, Netherlands on Mon, Sep 13, 2021
Please see below brochure cabin pricing
CALL FOR BEST VALUE!
We have the best value and service on Viking River Cruises

Save 3.3% On Your River Cruise!
Save 3.3% On Your River Cruise!
Promotion Details
Pay the remaining balance by cash (bank wire or e-check) and receive a 3.3% discount. This offer is applicable to all departures except departures within 21 days of booking. Speak with our cruise agents for more details.
Combinable with all current offers
Must Book By Thu, Dec 31, 2020
View Promotion Terms & Conditions ›
Cruise fares listed are for cruise and cruisetour only in US dollars, per person and fares/discount offers are based on double occupancy and are valid for US residents only. Prices are based upon lowest price point and category at time of print and are subject to change without notice. If you are traveling within 21 days, echeck payments cannot be accepted and cannot be made by third parties (someone not traveling). Other restrictions may apply.
Viking Explorer Society Savings!
Viking Explorer Society Savings!
Promotion Details
Being a member of the Viking Cruises family allows you to enjoy rich travel experiences and the rewarding benefits of the Viking Explorer Society. Whether you choose the rivers or oceans for your next journey, you will receive travel credits according to the amount of time that has elapsed since your last Viking voyage. If you reserve within one year, you receive $200 per passenger in travel credit; if you reserve within two years, you receive $100 per passenger.
Must Book By Thu, Dec 31, 2020
View Promotion Terms & Conditions ›
Additional restrictions may apply. Viking reserves the right to modify Viking Explorer Society benefits at any time. Discount is not applicable on taxes or government fees.
We Are Committed To:
When you book a trip with us, whether it's halfway around the world or in your own backyard, you can rest assured that you'll benefit from our vast experience in the travel industry, our award winning service and client satisfaction.
Read More
Day 1

Budapest

Mon, Aug 30, 2021

Welcome to Budapest, capital of Hungary. Transfer to your ship from the airport.* After boarding, the afternoon is yours to relax or do a bit of exploring. Tonight, return to your ship for a traditional Hungarian dinner. (Dinner)

* Ground transfers are included with Viking Air purchase.

Day 2

Budapest

Tue, Aug 31, 2021

Today we visit highlights of the hilly Buda and cosmopolitan Pest sides of the city, starting with Pest's National Opera House and historic Heroes' Square. In Buda, walk along Castle Hill to Fishermen's Bastion and Matthias Church. Enjoy lunch on board your ship; the rest of the day is yours to explore the city. You may choose to join us on an optional excursion to experience the thermal springs, restorative natural spas whose waters locals have bathed in for centuries. Or, perhaps select another of our optional excursions designed to allow you to delve deeper into the history, culture and cuisine of this fascinating city. Return to your ship for dinner and evening departure. (Breakfast, Lunch, Dinner)

Day 3

Vienna

Wed, Sep 01, 2021

Enjoy a day of scenic cruising along the beautiful Danube toward Vienna. As we sail, perhaps join this morning's German language lesson to learn a few key words and phrases. You may also choose to attend an afternoon presentation on Viennese coffee houses. We arrive early this evening. After dinner, relax or enjoy an optional classical concert. (Breakfast, Lunch, Dinner)

Day 4

Vienna

Thu, Sep 02, 2021

Today we tour the Austrian capital of Vienna. Ride along the Ringstrasse, which replaced the city walls in the mid-19th century. See some of the city's baroque architecture, including the world-famous Opera House, St. Stephen's Cathedral and Hofburg Palace. Return to your ship for lunch. The rest of the day is yours to further explore. As always, your Program Director can help you plan your free time. Alternately, you may wish to join us on one of the day's optional excursions, perhaps touring Schönbrunn Palace, the "Versailles of Vienna," visiting the Spanish Riding School's famed Lipizzaner stallions, or celebrating a local tradition this evening at a high-spirited Heurigen dinner. (Breakfast, Lunch, Dinner)

Day 5

Melk

Fri, Sep 03, 2021

Today, visit the abbey at Melk, a 900-year-old Benedictine monastery featuring Austria's finest Italian baroque architecture. See its wonderful frescoes and admire the comprehensive collection of medieval manuscripts in its library. Rejoin your ship and cruise through dinner. (Breakfast, Lunch, Dinner)

Day 6

Passau

Sat, Sep 04, 2021

Arrive this morning in Passau, at the confluence of the Inn, Ilz and Danube Rivers. Your guided walk along the town's narrow streets takes you through Old Town and past traditional patrician houses. Admire the New Bishop's Residence and see the impressive baroque St. Stephen's Cathedral; its ornate interior is home to the Europe's largest church organ. Enjoy lunch on board your ship, and return to the city for further exploration on your own. Alternately, set out this morning with your guide to enjoy a full-day optional tour of picturesque Salzburg, the birthplace of Mozart and setting of The Sound of Music. We depart just before dinner and cruise through the night. (Breakfast, Lunch, Dinner)

Day 7

Regensburg

Sun, Sep 05, 2021

Arrive in Regensburg after breakfast and tour this wonderfully preserved medieval city, a UNESCO World Heritage Site, including structures dating back to Roman times. Discover many 13th- and 14th-century patrician houses and see the splendid St. Peter's Cathedral. During free time, visit the Alte Würstküche (Old Sausage Kitchen), Germany's oldest restaurant. Alternately, you may choose to disembark this morning and drive with your guide to Munich for an optional full-day tour of this cultural and historic city, rejoining your ship before our evening departure. Cruise through dinner. (Breakfast, Lunch, Dinner)

Day 8

Nuremberg

Mon, Sep 06, 2021

Cruise the Main–Danube Canal this morning. Or, instead, disembark for a short drive to the center of Nuremberg and use your free time to explore until lunchtime. After lunch, venture out on a tour of the city. Visit the ruins of Zeppelin Field, the Nazi parade grounds of the 1930s, and see the Palace of Justice, site of the infamous Nuremberg Trials. See the Old Town area as you walk past the Albrecht Dürer House and Main Market Square. Alternately, you may choose to join an optional afternoon World War II tour including the illuminating Documentation Center. Dinner is served on board your ship before we depart late this evening. (Breakfast, Lunch, Dinner)

Day 9

Bamberg

Tue, Sep 07, 2021

Continue along the Main–Danube Canal this morning, arriving in Bamberg in early afternoon. Enjoy a tour of Bamberg, with its medieval city center, a UNESCO World Heritage Site. Your walking tour includes a visit to the magnificent 11th-century cathedral, reworked in late Romanesque style in the 13th century, and the picturesque city hall built on a tiny island in the middle of a river. Take some free time to enjoy Bamberg and sample some of the town's distinctive smoke-flavored beer before returning on board. (Breakfast, Lunch, Dinner)

Day 10

Würzburg

Wed, Sep 08, 2021

Today, tour Würzburg's Bishops' Residenz, one of Germany's largest and most ornate baroque palaces and a UNESCO World Heritage Site. Or, you may choose to disembark this morning to experience an optional full-day journey along Germany's picturesque "Romantic Road" to Rothenburg, with its turreted city wall and impressive Gothic and baroque architecture. Rejoin your ship for dinner and an evening glassblowing demonstration. (Breakfast, Lunch, Dinner)

Day 11

Wertheim

Thu, Sep 09, 2021

Wertheim is located at the confluence of the Main and Tauber Rivers. During your morning walking tour, experience life in a typical small German town. Stop in a bakery and a butcher shop, and learn about Wertheim's glassblowing tradition. Enjoy free time to explore before returning to your ship for lunch. Alternately, depart this morning on an all-day optional excursion that offers a rare glimpse into noble life, enjoying Privileged Access visits to two very different castles: Schloss Mespelbrunn and Schloss Löwenstein. (Breakfast, Lunch, Dinner)

Day 12

Koblenz

Fri, Sep 10, 2021

Today, we cruise past hilltop castles along the Rhine; this stunning stretch of the river is a UNESCO World Heritage Site. Be sure to keep an eye out for the Lorelei Rock, which marks the river's narrowest point; the rock is named after a legendary Rhine Maiden who lured sailors to their demise. This afternoon, we'll stop to visit Marksburg Castle, the only Rhine fortress never destroyed. Rejoin your ship in Koblenz and dine on board. (Breakfast, Lunch, Dinner)

Day 13

Cologne

Sat, Sep 11, 2021

Begin your day with a morning tour of Cologne, Germany's fourth-largest city. Stroll through Old Town past St. Martin's Church and see the Dom, Germany's largest cathedral and a UNESCO World Heritage Site. Spend your free time enjoying Cologne's atmospheric waterfront, or perhaps join an optional excursion on which you ascend to the Dom's roof for up-close views of the cathedral's architecture and bird's-eye vistas of Cologne. Afterward, return on board for dinner. Alternately, you may set off on an optional excursion to explore Cologne's spirited beer culture, sampling Kölsch, a light, crisp beer brewed only in Cologne, and enjoying a brauhaus dinner. After, return to your ship for a late-evening departure. (Breakfast, Lunch, Dinner)

Day 14

Kinderdijk

Sun, Sep 12, 2021

We sail along the Rhine during the morning hours. Admire scenic views and enjoy a morning of enjoyable Dutch diversions: sample Dutch cheeses and jenever, a distilled juniper liquor, and take in a culturally enriching presentation on the Dutch Golden Age. This afternoon, your ship arrives in Kinderdijk, a UNESCO World Heritage Site. Disembark for an afternoon tour of this ingenious network of windmills and other flood management devices. You learn why the windmills were built and see how they work, plus you enter a working windmill for a tour of its mechanisms and living quarters. Board your ship for departure and dinner. Arrive in Amsterdam around midnight. (Breakfast, Lunch, Dinner)

Day 15

Amsterdam

Mon, Sep 13, 2021

After breakfast, disembark and proceed to the airport for your return flight.* Or, extend your journey with 2 additional nights in Amsterdam; take time to explore the city's neighborhoods, museums and exciting nightlife. (Breakfast)

* Ground transfers are included with Viking Air purchase.
15 Days 12 Guided Tours / 4 Countries
Daily Shore Excursions: 12 included guided tours
Port Charges: Included on all itineraires

Question: Will the day-by-day itinerary change?
Yes, the river cruise itineraries may change due to reasons such as inclement weather or unforeseen events. Your safety is the number one concern aboard and all precautions necessary will be taken in order to ensure passenger safety, including changing itineraries. Please note that when itineraries do change, the ship staff will do their best to substitute any missed port with an alternative destination.
Question: In what language is the river cruise conducted?
The river cruise will be conducted in English only.
Similar Itineraries Other Travelers Liked
| Sail Date | Operator | Ship | Length | Price |
| --- | --- | --- | --- | --- |
| Aug 23, 2021 | Avalon Waterways | Envision | 16 | $5,948 |
| Aug 23, 2021 | AmaWaterways | AmaMagna | 13 | $5,659 |
| Aug 24, 2021 | Uniworld | River Duchess | 16 | $7,499 |
| Aug 24, 2021 | Tauck | MS Joy | 13 | $6,190 |
| Aug 25, 2021 | Scenic | Scenic Jewel | 15 | $7,895 |
Darlena, Thank you for being so helpful during our booking and marvelous Viking Grand River Tour. All of the material in our travel package was spot on with the step by step explanations. You always returned my call promptly. We will recommend your services on our next Viking trip. Respectfully, Alan
I like Viking. I am already booked for 3 more future cruises.
Delightful trip with wonderful staff. Was a trip of a life time and hope I can go again
The agent that put our trip together was outstanding. Complete knowledge and understanding of the Viking Cruise policy and procedures. She was very helpful when a couple of minor issues came up with Viking and she quickly helped us resolve them. Would definitely book another trip through Affordable Tours.
The Viking River Cruise, European Grand tour, was exceptional. The cruise staff were wonderful, attending to every detail once we boarded the ship to arrival at the airport for our return trip home. The staff that greeted us at the airport upon arrival needs training. They did not actually greet us. They were in a cluster talking among themselves and the Uniworld rep directed us to them. We then stood around for 45 minutes without a rep telling us what was happening. I finally went to find out what the delay was. They then told us three people were missing luggage so we had to wait for them.
Our first Viking river cruise was an excellent experience. Well-organized itinerary, friendly and hard-working staff, delicious and plentiful food and beverage choices, and customer service orientation assured us of a positive and happy vacation.
This was our first cruise and we chose river cruise because of small number of guests and proximity to land. Viking Skirnir Tour director met us on the dock in Amsterdam, welcomed us and assured us Viking would care for us the entire trip. Every staff member from crew, housekeeper, waiters, chef, etc always addressed us and were there to please. The included tours were excellent. The French balcony room 270 was small, but comfortable. The sliding glass door enabled us to open, enjoy the views and the cool river breezes, and even touch the walls of the 68 locks traveled through from Amsterdam to Budapest. The upper deck was enjoyable for relaxing, or walking around 12.75 times for 1 mile of exercise. There were adequate seating, but not all covered. We did experience unseasonably warm temperatures and only 1 day of rain. The cafe for relaxed dining was nice for lunch. The main dining room was fantastic for all 3 meals. The Chef and his staff prepared 5 star meals every night for dining with 3 choices as well as some standbys as steaks if you preferred. The desserts were to die for. I wish he and his staff would come to my home. My only negative was the upper deck had to be closed around 5 days as we proceeded on Main River where there were many LOW bridges. There was a bar area with sofas and comfortable seating which was available whether you had drinks or not. There was a daily review by Tour director of the day and the upcoming activity along with the Chef describing your upcoming meal. Yum, Yum, Yum. Your daily included tours were separated into various groups to accomodate smaller tours and always one for gentle tour for those requesting. The tour ended on Sunday night with a river cruise of Budapest city lights where everyone was on upper deck celebrating an OUTSTANDING experience of a lifetime.
AffordableTours.com is a travel agent for Viking. Brochure Price is based on the itinerary's highest brochure price. Our price reflects our base price for the same departure as Brochure Price. All prices, itineraries, accommodations and dates are subject to change without notice and at any time. All prices are USD per person and based on double occupancy. Availability is limited and must be reconfirmed at time of booking. All prices change frequently and our website prices are not guaranteed until a deposit has been received by us. The prices on our website are intended to serve as a guide only and may not accurately reflect current prices. We are not responsible for errors, omissions, or changes in these prices until a booking has been confirmed by one of our agents. Please call us toll free at 1-800-342-0019 to confirm current prices and availability. Prices listed are per person, cruise only, and based on double occupancy.