The Douro, Porto and Salamanca River Cruise - MS Douro Elegance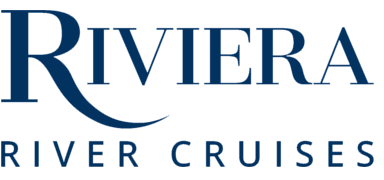 The Douro, Porto and Salamanca River Cruise - MS Douro Elegance
Starts: Porto, Portugal on Fri, Jul 16, 2021
Ends: Porto, Portugal on Fri, Jul 23, 2021
Why Pay Retail? Call us or click for a quick quote and save money!
LOW UNPUBLISHED PRICES ON RIVIERA CRUISES


We have Low Prices on Riviera - Guaranteed!
Treat Yourself, Receive a $250 per cabin gift card
Treat Yourself, Receive a $250 per cabin gift card
Promotion Details
Book and deposit your group before November 30 and you will receive a $250 gift card per cabin booked.
Must Book By Mon, Nov 30, 2020
View Promotion Terms & Conditions ›
The offer is for any group deposited in September, October or November for a 2021 cruise. The gift cards will be sent out on receipt of final balance payment. This gift card incentive is combinable with all other Group Incentives such as free TC spaces. The gift card incentive is combinable with our standard Summer Sail promotion. Additional restrictions may apply.
We Are Committed To:
When you book a trip with us, whether it's halfway around the world or in your own backyard, you can rest assured that you'll benefit from our vast experience in the travel industry, our award winning service and client satisfaction.
Read More
Commencing in the Roman city of Porto, the home of Port wine, Portugal's once wild river Douro has been tamed by locks into resembling a series of finger lakes, adding greatly to the valley's ambience. Leaving behind the Atlantic influenced greenery of the coast you are soon immersed in a Mediterranean land of olives, vines, and picturesque, medieval hilltop villages. Our destination is the higher reaches of the valley from where we visit Salamanca - home of one of Europe's oldest universities, two of its finest cathedrals, Spain's finest city square and even the Inquisition! You will adore the away-from-it-all experience and visit some of Iberia's most beautiful medieval towns, monasteries and vineyards, and feel you have been away for months!
Day 1

EMBARK IN PORTO

Fri, Jul 16, 2021

Embark the ship in Porto and familiarize yourself with your five-star floating hotel.From the moment you board, the welcoming crew are at your service. In no time you'll be settled into your luxurious, thoughtfully furnished accommodation and familiarising yourself with all the first-class aspects of this floating boutique hotel.

Day 2

PINHÃO

Sat, Jul 17, 2021

As dawn breaks over Porto the adventure begins as our elegant vessel commences her stately passage upstream. Your first delicious breakfast is served by the attentive crew and whilst you linger over another coffee, you can really start to unwind as we leave the city skyline far behind. Head up on deck to appreciate the changing landscape in all its splendor as the river weaves its way between the lush hillsides; from the first morning on board, it's very apparent that the Douro is one of Europe's most photogenic river valleys and the topography has prevented the building of extensive riverside roads. Thoughts turn to lunch, so reconvene with your fellow travelers in the elegant restaurant – its lovely panoramic windows ensure you won't miss any of the spectacular views gliding by before we arrive later in the pretty little town of Pinhão. We enjoy a visit to a local historic quinta to learn all about the stages of wine production, from the planting of the vines, harvesting, the wine-making process and finally tasting and labeling. No visit would be complete without sampling some of their excellent produce of course, so we enjoy a tasting before returning to the ship.Tonight, as you enter the restaurant for the Welcome Dinner, feel free to choose your table. We are moored in Pinhão overnight.

Day 3

CASTELO RODRIGO

Sun, Jul 18, 2021

As dawn breaks, early risers can witness the ship's graceful departure. Relax over a leisurely breakfast whilst the ever-changing scenery idly slips by through the restaurant's superb panoramic windows.The Douro was once a wild river, notoriously challenging to navigate, especially for the traditional flat-bottomed boats, which often foundered in its waters. Today it has been tamed by a system of dams and locks, which have raised the water level to produce a topography reminiscent of Scotland's lochs that enhances the valley's charm. As we cruise into ever more rural territory towards the Spanish border, the river here is at its most peaceful. It's the perfect time to take a refreshing dip in the Sun Deck pool – a rare treat on a cruise ship – or catch up on some reading, perhaps with a cool pre-lunch glass of vinho verde, the local, gently fizzy white wine. Portuguese wine is simply outstanding but production is low, so the best is rarely exported. Our on-board wine list includes some excellent regional wines and the friendly and attentive restaurant staff will gladly guide you through them. Do experiment a little and you'll be greatly rewarded.This afternoon we visit Castelo Rodrigo, a delightful 12th-century walled village tucked away in the picturesque highland ranges bordering Spain. Its church was a resting place on the pilgrimage route to Santiago de Compostela and it is said that Saint Francis himself stayed here. The views are simply stupendous, stretching across almost-deserted ochre hillsides.This evening after dinner we will see a celebratory vintage port wine opened in the traditional way, then head up on to the sun deck to listen to the unmistakable sound of crickets and breathe in the scents from the surrounding valley slopes that pervade the warm evening air.

Day 4

SALAMANCA

Mon, Jul 19, 2021

Today we visit historic Salamanca, one of the many UNESCO World Heritage Sites on this journey, regarded by many Spaniards as their nation's most beautiful city. Founded by the Romans, who erected its 389-yard-long bridge, Salamanca is mostly built from local sandstone that emanates a gorgeous rose-colored glow in the sunlight. Perched on a hill on a bend in the serene River Tormes, the city is a picture of tranquillity but its history is turbulent, having been successively fought over by Hannibal, the Moors, then the Duke of Wellington and Napoleon.Salamanca is dominated by its two cathedrals and its university. Founded in 1218, the university is the oldest in Spain and was one of the civilized world's most important seats of study for over 400 years. The Spanish Inquisition's records are still kept here, and as early as the 16th century it boasted some 12,000 students. Seeing its immaculately preserved lecture halls with their vaulted ceilings, it's easy to conjure an image of Christopher Columbus addressing the learned men of the day or legal experts constructing the international laws that originate here.Over lunch you enjoy a traditional flamenco show, then you are free to explore Salamanca as you wish. You may choose to linger, admiring the ornate interiors of its cathedrals – the more recent dates from the 16th century – or explore its tiny streets, medieval squares, traditional shops, gardens, and marketplaces. The main square, the Plaza Mayor, is unmissable. Possibly Spain's finest public square, it was built in the 18th century in Spanish Baroque style with colonnaded walkways all around at ground level, ideal for finding a shaded spot to sit and watch the locals go about their daily lives.

Day 5

MATEUS PALACE GARDENS

Tue, Jul 20, 2021

One of the benefits of life aboard a river cruise is the sheer sense of relaxation it brings; our elegant ship slips its moorings during breakfast, after which there is plenty of time for a spot of pampering in the on-board spa, or simply watch the seamless changing of the riverbank scenery passing by from the comfort of a cozy seat in the lounge. We're in port wine territory, where the lush hillsides have largely given way to a patterned landscape of terraced vineyards. Inland from the Atlantic, the climate has changed, too; it's noticeably warmer and drier, while the area has a Mediterranean appearance with orangey, earthy colors replacing verdant greens.After another superb lunch on board, we cruise into the small town of Peso da Régua, from where we visit the grounds of the splendid Mateus Palace. Anyone familiar with Mateus Rosé and its characteristic 'squashed' bottle will recognize the palace from the label. Whatever your opinion of the wine, it is an impressive 18th-century Baroque edifice, mirrored in its stunning pond, surrounded by landscaped French gardens.This evening we take the short drive to the 126-acre Quinta da Pacheca for dinner. Enjoying dramatic views over the Douro, it dates back to the 18th century and is simply one of the most beautiful and distinguished properties in the region. It is also notable as being the first quinta – in 1738 – to bottle wine under the name of its owner, the aristocrat Mariana Pacheco Pereira. You have time to wander through part of the estate before sampling a selection of its finest wines at dinner.

Day 6

LAMEGO

Wed, Jul 21, 2021

This morning after breakfast we take a short drive to historic Lamego, home of Portugal's sparkling wine, Raposeira, and one of the first places to be reclaimed from the Moors in the 12th century. Situated atop the hill overlooking this lovely town is the ancient Sanctuary of Our Lady of Remedies church, its stairways adorned with attractive azulejos, the country's characteristic painted ceramic tiles.By the time we return to our ship, our chef and his team will be adding the finishing touches to another delicious lunch, ready to be served as we depart for Entre-os-Rios. After lunch, there's the perfect opportunity to take to the sun deck to enjoy the kaleidoscope of Douro views – or perhaps a spot of reading in the lounge over a cup of tea. This evening is the Captain's Dinner, a truly memorable experience featuring exquisite regional specialties, followed by a colorful performance of traditional Portuguese folk music by a local cultural group.

Day 7

PORTO

Thu, Jul 22, 2021

There's a perfect opportunity to avail yourself of some of the ship's range of five-star facilities this morning – maybe a little gentle exercise in the fitness room before heading up to the sun deck to enjoy a coffee whilst chatting with newly-made friends as our ship makes a graceful arrival in Porto once more, passing under the city's spectacular bridges. Porto is of course synonymous with wonderful port wine and all the famous port producers are here, such as Cálem, Sandeman and Ferreira, so a visit here would not be complete without a tour of one of them. You'll learn about this fortified wine's fascinating history and its close British connections. Port is made from grapes still pressed in the traditional way – by feet – then lovingly matured, sometimes for decades, before you can enjoy its subtle flavors. Of course, you'll get the chance to sample various port styles at the end of our visit.After lunch on board we enjoy a guided tour of Porto. Strategically overlooking the Douro as it empties into the Atlantic, Portugal's second largest city was originally a Roman town, but its wealth derived from its knowledge of the sea routes to India, with fortunes made from trading spices, silks and other fine goods. Our tour unveils some of its major and more surprising sights.You'll have the rest of the afternoon to explore the truly fascinating city; so perhaps return to the terraced streets of the old town and wander the sloping maze of winding, cobbled alleyways, soaking up the atmosphere whilst stopping to admire the lovely architecture, soaring bell towers, fine baroque churches, golden rooftops and beautiful tiles of this slice of traditional Portugal. Stop for a drink in a cozy café and be tempted by an array of delicious cakes and pastries – perhaps sample a pastel de nata, the traditional Portuguese custard tart.This evening, enjoy a final dinner on board expertly served by our restaurant staff under the supervision of the maître d'. Afterward, perhaps settle into the lounge to chat into the evening and reflect on the splendors of the remarkable River Douro – over a glass of port, of course.

Day 8
Prices are per person, based on two people sharing a twin cabin with a limited number of single cabins available on all decks, at the relevant supplement. The price includes: Full board from dinner on your day of arrival until breakfast on your final day; if you choose to travel with us on any of the full day excursions by coach, a packed lunch will be provided. Anyone choosing to stay on the ship may of course have lunch in the restaurant Morning/afternoon tea and coffee All visits and excursions as mentioned Coach travel as mentioned The services of a Riviera River Cruises cruise director

Question: Will the day-by-day itinerary change?
Yes, the river cruise itineraries may change due to reasons such as inclement weather or unforeseen events. Your safety is the number one concern aboard and all precautions necessary will be taken in order to ensure passenger safety, including changing itineraries. Please note that when itineraries do change, the ship staff will do their best to substitute any missed port with an alternative destination.
Question: In what language is the river cruise conducted?
The river cruise will be conducted in English only.
Similar Itineraries Other Travelers Liked
| Sail Date | Operator | Ship | Length | Price |
| --- | --- | --- | --- | --- |
| Jul 09, 2021 | Riviera | MS Douro Elegance | 8 | $3,349 |
| Jul 10, 2021 | Emerald Waterways | Emerald Radiance | 8 | $3,795 |
| Jul 10, 2021 | AmaWaterways | AmaDouro | 8 | $3,999 |
| Jul 11, 2021 | Riviera | MS Douro Splendour | 8 | $3,349 |
| Jul 11, 2021 | Uniworld | SS Sao Gabriel | 8 | $4,599 |
AffordableTours.com is a travel agent for Riviera. Brochure Price is based on the itinerary's highest brochure price. Our price reflects our base price for the same departure as Brochure Price. All prices, itineraries, accommodations and dates are subject to change without notice and at any time. All prices are USD per person and based on double occupancy. Availability is limited and must be reconfirmed at time of booking. All prices change frequently and our website prices are not guaranteed until a deposit has been received by us. The prices on our website are intended to serve as a guide only and may not accurately reflect current prices. We are not responsible for errors, omissions, or changes in these prices until a booking has been confirmed by one of our agents. Please call us toll free at 1-800-342-0019 to confirm current prices and availability. Prices listed are per person, cruise only, and based on double occupancy.