Burgundy, the River Rhône & Provence River Cruise - MS Lord Byron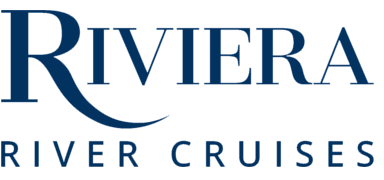 Burgundy, the River Rhône & Provence River Cruise - MS Lord Byron
Starts: Lyon, France on Thu, Apr 22, 2021
Ends: Avignon, France on Thu, Apr 29, 2021
Why Pay Retail? Call us or click for a quick quote and save money!
LOW UNPUBLISHED PRICES ON RIVIERA CRUISES


We have Low Prices on Riviera - Guaranteed!
Treat Yourself, Receive a $250 per cabin gift card
Treat Yourself, Receive a $250 per cabin gift card
Promotion Details
Book and deposit your group before November 30 and you will receive a $250 gift card per cabin booked.
Must Book By Mon, Nov 30, 2020
View Promotion Terms & Conditions ›
The offer is for any group deposited in September, October or November for a 2021 cruise. The gift cards will be sent out on receipt of final balance payment. This gift card incentive is combinable with all other Group Incentives such as free TC spaces. The gift card incentive is combinable with our standard Summer Sail promotion. Additional restrictions may apply.
We Are Committed To:
When you book a trip with us, whether it's halfway around the world or in your own backyard, you can rest assured that you'll benefit from our vast experience in the travel industry, our award winning service and client satisfaction.
Read More
We start in France's gastronomic capital and explore the beautiful Saone and Rhône rivers, the preferred route of traders and invaders alike since the dawn of recorded history. Everywhere there are reminders of the Romans and the greatest empire of the ancient world.You will be staggered by the engineering genius of the staggering amphitheatre at Arles and the huge aqueduct at the Pont du Gard. Avignon was the seat of the Papacy during medieval times, heralding a century of greatness crowned by the absorbing Papal Palace and its stunning renaissance art collection. Van Gogh created arguably his greatest works in Provence and all this is set in some of France's most stunning natural beauty – all waiting to be discovered on this wonderful cruise.
Day 1

EMBARK IN LYON

Thu, Apr 22, 2021

Arrive in Lyon, where your five-star floating hotel is moored in the picturesque historic center. The dedicated English-speaking crew will welcome you on board and help you to your cabin. After settling in to your spacious and tastefully furnished accommodation, there's time to familiarise yourself with this five-star floating hotel.

Day 2

LYON

Fri, Apr 23, 2021

After our first splendid breakfast, we have a leisurely start enjoying a guided tour of Lyon, one of France's most fascinating cities. The Rhône Valley had been the route of choice for marauding armies and peaceful traders for centuries, and Lyon's current site, at the confluence of the Rhône and Saône Rivers, cried out to be fortified. In 43 BC the Romans founded the city, which subsequently grew in importance; Emperor Claudius, the conqueror of Britain, was born here. There are many Roman remains to see, but it was the production of silk that brought Lyon to prominence during the Middle Ages, and throughout the city, you can see signs of the wealth that poured in – Renaissance buildings, imposing churches and Europe's largest pedestrian square, Place Bellecour, with a statue ofLouis XIV as its focus. The Old Town, a UNESCO World Heritage Site, is crammed with antique shops and intriguing traboules – narrow covered passageways enabling silk merchants to transport their wares to the river without getting wet – that today are a joy to amble through. As well as its glorious architecture, Lyon is generally acknowledged as France's (and to locals the world's) gastronomic capital. In fairness it has much to commend it: nouvelle cuisine was invented near here and the city boasts a huge array of specialty food shops and eateries, including 20 restaurants with one or more Michelin stars and countless little places to eat.While you enjoy your first lunch the ship quietly slips its mooring. Cruising upstream, we catch the first glimpses of the vine-clad slopes of the hazy green Beaujolais hills as we approach one of the world's most revered red-wine-producing regions. On our left, we see the picturesque villages of Morgon, Fleury, Juliénas, Chénas and many more, while on the right you may be lucky enough to catch a glimpse of snow-capped Mont Blanc – Western Europe's highest mountain. As the afternoon drifts into evening and we cruise past the town that gives them their name, the white wines of Mâcon hold sway – and what could be better than a cool, crisp glass in the lounge before enjoying this evening's culinary delights in the restaurant, prepared by our outstanding chef.

Day 3

CHALON & BEAUNE

Sat, Apr 24, 2021

Rising this morning we're berthed in Chalon, the gateway to Burgundy and home of Nicéphore Niépce, the inventor of photography. On this morning's tour, we see some of the pretty yet surprisingly small villages that produce some of the world's most sublime wines – Meursault, Volnay, Pommard, Gevrey-Chambertin and many more. Nearby is medieval Beaune, Burgundy's wine capital, which is wonderful to wander around. At its center is the Hospices de Beaune, also known as the Hôtel-Dieu. Originally built in the 15th century as a hospital for the disadvantaged, it's a jewel of High Gothic architecture, instantly recognizable for its colorful glazed roof tiles arranged in dazzling geometric patterns. A prestigious annual wine auction takes place here each November, with proceeds going to benefit the Hospices and its charity work. Of course you can't visit Burgundy without sampling its amazing wines, so we visit the cellars of a leading traditional winemaker for a tour and tasting before returning to the ship for lunch.

Day 4

VIENNE & TOURNON

Sun, Apr 25, 2021

Overnight the ship has cruised almost imperceptibly downstream and we enjoy breakfast in Vienne before our guided tour. Strikingly located in a narrow section of the Rhône where the river meanders dramatically around a steep bluff, Vienne is a treasure trove of historic remains, including the stunning Roman Temple of Augustus and Livia, one of only two edifices of this type in the whole of the country. From the ship, a little train will take you to the top of the city, the Mont Pipet hill, where the view onto the Rhône will inspire keen photographers. It's also where the Romans chose to build the spectacular amphitheater in the 1st Century AD, which could accommodate 13.500 spectators. As the train weaves through the charming, narrow streets of the old town, soak up the history of this fascinating place. We wander back to the ship for another superb lunch, during which we enter perhaps the most picturesque section of the Rhône as the river squeezes and twists past Condrieu, Saint-Rambert-d'Albon and Saint- Vallier, with wooded cliffs rising high on both sides. Later we moor in the pretty provincial town of Tournon, with its imposing castle and tree-lined avenues on one side of the river, while on the other are the steep vine-covered hillsides of Hermitage, where another of the world's most revered wines is produced – a fitting view as we enjoy another exquisite dinner.

Day 5

ARDÈCHE GORGES

Mon, Apr 26, 2021

This morning we cruise effortlessly downstream. In the distance you'll catch glimpses of the Alps and, as we approach Valence, the landscape gradually becomes less green with more ochres and magentas, the houses have sloping terracotta roofs typical of the Mediterranean and the air carries heady aromas of pine and cypress. You can only be in the Midi or – as we call it – the south of France. It's so relaxing to catch up on some reading or just laze in the sun.After lunch, we explore one of France's most outstanding landscapes – the Ardèche Gorges, whose scale is a fitting reminder of Mother Nature's awesome power. Sheer limestone cliffs plunge almost 1,000 feet to the river's blue waters, which elegantly snake their way through stupendous rock formations, culminating in a huge natural arch, the Pont d'Arc. Caves, grottoes and natural sculptures create marvelous views at every turn before we return to the gentler slopes of the Rhône Valley, where our ship is moored in charming Viviers, a medieval town clustered around its 12th-century cathedral. We slip our mooring and proceed through the famous lock at Bollène, one of the deepest in France, as you relax over dinner.

Day 6

ARLES & PONT DU GARD

Tue, Apr 27, 2021

You awake under the azure skies of deepest Provence and amid the warm stone colors of Arles, many of whose historic monuments are UNESCO World Heritage Sites. Although small in size, it was the key stronghold on the Roman road to Spain, one of the empire's richest possessions. Seagoing ships could reach here and the city became a regional capital, briefly ruling over Gaul, Spain, and Britain. Our guided tour will help you appreciate the finer points of Arles's magnificent Roman remains, including the splendid amphitheater, one of the best-preserved in the world, the earlier theatre built during the reign of Augustus and the Alyscamps, the ancient necropolis with its extraordinary atmosphere. The disturbed but great genius of an artist Van Gogh lived in Arles for just over a year, from February 1888. It was his most prolific period and, inspired by Arles and the light and beauty of the Provençal countryside, he produced around 300 works, including The Night Café, The Sower and, of course, Sunflowers.After lunch, we visit the amazing Pont du Gard Roman aqueduct, one of the wonders of the ancient world. No amount of fame can diminish the first sight of this 2,000-year-old structure, which was the highest bridge built in the Empire –the Romans themselves considered it the most important testimony to their greatness. Its statistics are staggering: over 900 feet long and almost 160 feet high, with its stones each weighing up to six tons. The situation is lovely too, with pine- and cypress-covered hills adding to the harmonious setting. Rejoining the ship, we cruise along the Rhône and, during dinner, pass the imposing 15th-century castle at Tarascon standing guard on the river bank.

Day 7

AVIGNON

Wed, Apr 28, 2021

The light catching the red roofs of Avignon's majestic skyline is a sight to behold over breakfast, after which we embark on a guided tour of one of the most extraordinary and intriguing cities in France. Avignon's destiny changed during the 14th century when the Pope's court moved here to avoid strife in Rome. Igniting a century of prosperity, the Pontiff commissioned a host of ambitious building projects, and today the city is immaculately preserved, nestling behind its almost intact 14th-century walls and boasting more remarkable monuments, superbly decorated buildings, churches, chapels and convents than you can possibly count.Most important is the stunning Popes' Palace, made up of two buildings that together form the largest Gothic palace in the world. With turrets, towers, parapets, and other fortifications, its exterior resembles a mighty fortress, while the interior is a tour de force of medieval architecture and ornamentation, adorned with priceless frescoes, Gobelin tapestries, and graceful sculptures. The ceremonial hall, chapels, cloisters, and private apartments are all unmissable. But to truly embrace the feel of papal Avignon, imagine yourself here during the Middle Ages amid the Palace's rich furnishings and extravagant decoration, with cardinals, princes, and ambassadors milling about its candle-lit halls and corridors, while in the streets below countless pilgrims eagerly anticipate benediction. This was Avignon's brief golden age when it was truly the center of Christendom.After lunch you're free to explore as you wish, perhaps visiting the nearby Petit Palais, the former home of the archbishops of Avignon, to cast a critical eye over the remarkable collection of over 300 paintings and sculptures from the Middle Ages and Renaissance, including works by Botticelli and Carpaccio. Or take a stroll on the iconic Pont d'Avignon, which, dramatically, ends halfway across the river, made famous by the melody we all recall from our first French lessons.It's our final afternoon so you may wish to do some shopping, or just find a quiet café in a shady Provençal square to watch the world go by. Perhaps though, return to the luxurious surroundings of our ship, finding a quiet spot to contemplate the many wondrous places you've seen and experienced over a quiet cup of tea!This evening we enjoy the sumptuous Captain's Dinner, with the chef serving specialties of the regions you've visited during your voyage of discovery.

Day 8

DISEMBARK IN AVIGNON

Thu, Apr 29, 2021

After breakfast this morning, the crew bids you farewell before you disembark the ship, with time to look back on great memories from a superb trip.
Prices are per person, based on two people sharing a twin cabin with a limited number of single cabins available on all decks, at the relevant supplement. The price includes: Full board from dinner on your day of arrival until breakfast on your final day; if you choose to travel with us on any of the full day excursions by coach, a packed lunch will be provided. Anyone choosing to stay on the ship may of course have lunch in the restaurant Morning/afternoon tea and coffee All visits and excursions as mentioned Coach travel as mentioned The services of a Riviera River Cruises cruise director and concierge

Question: Will the day-by-day itinerary change?
Yes, the river cruise itineraries may change due to reasons such as inclement weather or unforeseen events. Your safety is the number one concern aboard and all precautions necessary will be taken in order to ensure passenger safety, including changing itineraries. Please note that when itineraries do change, the ship staff will do their best to substitute any missed port with an alternative destination.
Question: In what language is the river cruise conducted?
The river cruise will be conducted in English only.
Similar Itineraries Other Travelers Liked
| Sail Date | Operator | Ship | Length | Price |
| --- | --- | --- | --- | --- |
| Apr 15, 2021 | Riviera | MS Lord Byron | 8 | $2,559 |
| Apr 18, 2021 | Viking | Viking Buri | 8 | $2,899 |
| Apr 18, 2021 | Uniworld | SS Catherine | 8 | $3,799 |
| Apr 19, 2021 | Riviera | MS William Shakespeare | 8 | $2,559 |
| Apr 20, 2021 | Viking | Viking Delling | 8 | $2,999 |
AffordableTours.com is a travel agent for Riviera. Brochure Price is based on the itinerary's highest brochure price. Our price reflects our base price for the same departure as Brochure Price. All prices, itineraries, accommodations and dates are subject to change without notice and at any time. All prices are USD per person and based on double occupancy. Availability is limited and must be reconfirmed at time of booking. All prices change frequently and our website prices are not guaranteed until a deposit has been received by us. The prices on our website are intended to serve as a guide only and may not accurately reflect current prices. We are not responsible for errors, omissions, or changes in these prices until a booking has been confirmed by one of our agents. Please call us toll free at 1-800-342-0019 to confirm current prices and availability. Prices listed are per person, cruise only, and based on double occupancy.