The Blue Danube River Cruise - MS Oscar Wilde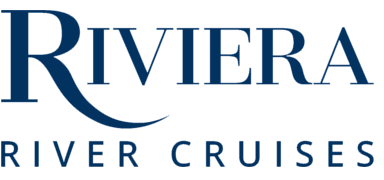 The Blue Danube River Cruise - MS Oscar Wilde
Starts: Budapest, Hungary on Tue, Jun 29, 2021
Ends: Budapest, Hungary on Tue, Jul 06, 2021
Why Pay Retail? Call us or click for a quick quote and save money!
LOW UNPUBLISHED PRICES ON RIVIERA CRUISES


We have Low Prices on Riviera - Guaranteed!
Treat Yourself, Receive a $250 per cabin gift card
Treat Yourself, Receive a $250 per cabin gift card
Promotion Details
Book and deposit your group before November 30 and you will receive a $250 gift card per cabin booked.
Must Book By Mon, Nov 30, 2020
View Promotion Terms & Conditions ›
The offer is for any group deposited in September, October or November for a 2021 cruise. The gift cards will be sent out on receipt of final balance payment. This gift card incentive is combinable with all other Group Incentives such as free TC spaces. The gift card incentive is combinable with our standard Summer Sail promotion. Additional restrictions may apply.
We Are Committed To:
When you book a trip with us, whether it's halfway around the world or in your own backyard, you can rest assured that you'll benefit from our vast experience in the travel industry, our award winning service and client satisfaction.
Read More
Stepping aboard you will appreciate the superb surroundings of your floating luxury hotel for the next seven nights with spacious and well-appointed cabins or suites, private bathrooms and meticulously prepared fine cuisine.From Budapest, we slip our moorings and head on our journey north to Esztergom spending the morning exploring its historic centre, which once was Hungary's capital, before continuing westwards to the beautiful old town of Bratislava, the capital of Slovakia. Navigating through Lower Austria we then reach the romantic town of Dürnstein, where Richard the Lionheart was imprisoned, having been shipwrecked on his return from the crusades. After we visit the remarkable monastery in Melk, with its 200m long Emperor's Gallery, lined with portraits of Austrian emperors.Soon we arrive in Linz where we take the short drive to Salzburg. During the guided tour of the old town we will see the imposing fortress Hohensalzburg towering over the city and of course the birthplace and residence of Mozart, Salzburg's most famous citizen.  On our way back eastwards we will reach classical Vienna, home of Strauss and many great composers. This city offers up so much wonderful architecture as well as a host of other things to see including the Spanish riding school.Finally, cruising into Hungary, we arrive back in imperial Budapest, straddling the picturesque Danube. After a guided tour of this palatial city we spend the evening on board, where the Captain hosts another spectacular dinner, an excellent finale to this most exceptional and relaxing cruise.
Day 1

EMBARK IN BUDAPEST

Tue, Jun 29, 2021

Arrive in Budapest, where your five-star floating hotel is moored. The dedicated crew will welcome you on board, ensuring you settle into your comfortable and extremely well-equipped cabin and familiarize yourself with the ship. There is always a sense of expectancy and excitement on the eve of a cruise and after an excellent dinner in the stylish restaurant, conversation is sure to revolve around the delights ahead of you.

Day 2

ESZTERGOM

Wed, Jun 30, 2021

Overnight we have cruised upstream to Esztergom, one of Hungary's oldest towns, a royal capital during medieval times and today the seat of the country's archbishop. We have a guided tour of the famous neoclassical basilica, standing sentinel over the Danube on the border with Slovakia, and boasting one of the world's largest altarpieces and a wealth of priceless religious artifacts. The castle is also worth exploring; it was the seat of government until the Ottomans invaded in the 16th century.Nestling below are myriad atmospheric churches resonating with the enchanting sounds of choir; this is the best of provincial Hungary and is little changed since Habsburg times. As you enjoy your first lunch on board we gently leave Esztergom in our wake, affording a fascinating opportunity to compare the different landscapes, towns, and villages of Hungary on one river bank and of Slovakia on the other.

Day 3

BRATISLAVA

Thu, Jul 01, 2021

This morning we explore Slovakia's fast-emerging capital city, Bratislava, on a guided tour. Until recently swathed in the drab uniformity of Communism, the city has rekindled the splendour of its imperial past in its beautifully restored Old Town. Equally impressive is the imposing 17th-century castle commanding expansive views across the Danube.This afternoon we cruise into Lower Austria, a peaceful, bucolic region and home to some of the country's best wines. By now the stresses of everyday life seem distant as you absorb the ever-changing scenes we pass: children playing on the river banks, young couples strolling arm in arm like generations before them, vignerons carefully pruning their vines, and cobbled quaysides lined by half-timbered buildings.You'll marvel as the Captain skilfully navigates the ship along the serene river and through locks whose mechanisms never cease to fascinate, as we cruise towards Dürnstein during dinner.

Day 4

DÜRNSTEIN & MELK

Fri, Jul 02, 2021

Durnstein is known principally for the ice-blue tower of its abbey, which dominates the view, and the castle where Richard the Lionheart was imprisoned in 1192 after being shipwrecked on his return from the crusades.This morning we take a guided walking tour to explore this memorable city further. Set on a rocky outcrop high above the river, the castle is now ruined, but it's easy to imagine England's legendary monarch seething with frustration far from home while waiting for his family to raise funds to pay his ransom.After lunch, you visit the remarkable Melk Abbey. Nothing quite prepares you for your first sight of this enormous honey-coloured building, standing resplendent above the surrounding countryside. Originally a castle, it was gifted to the Benedictine Order in the 11th-century and, although reconstructed in Baroque style during the 18th century, it has remained a monastic school and monastery ever since. The Abbey is renowned for its 214-yard-long Emperor's Gallery lined with portraits, many fine rooms, and an ornate library. After we re-join the ship, dinner is served during the final part of our cruise upstream through the pretty Nibelungengau, immortalised in the music of Wagner.

Day 5

SALZBURG OR LINZ

Sat, Jul 03, 2021

Reaching Linz, you will have the choice to stay in the city and take a guided walking tour, exploring its charming baroque old town. At its heart you'll see one of the finest squares in Austria, lined by grand pastel-colored facades with an impressive central Trinity Column of white marble, crowned by a gilded sunburst. There's also the fortress-like castle, built high above the city by Emperor Friedrich III, now a museum housing a fine collection of nineteenth and twentieth-century artworks.Alternatively, we drive to Salzburg, once an independent state whose archbishops turned it into one of the most sophisticated cities north of the Alps. Dominating the skyline is one of Europe's largest stone fortresses, the Hohensalzburg, while beneath its walls church domes and spires rise from the delightful Altstadt, or Old Town. Then there's the wonderful Hellbrunn Palace and the splendid formal gardens of the Mirabell Palace – a must for horticulture fans.This morning, discover some of the city's main sights in the company of an expert local guide, then you're free to explore as you wish. Everywhere there are sights associated with the city's most famous resident, Mozart, who played the harpsichord aged three, composed rudimentary music at five and wrote his first opera when he was 11!Please note lunch is not included on this full day excursion to Salzburg; however, the ship will offer a packed lunch. We return to the ship for another splendid dinner.

Day 6

VIENNA

Sun, Jul 04, 2021

For many, today's visit to Vienna will be one of the highlights of the cruise. The city's very name provokes images of elegance, fine music, wide boulevards, Baroque architecture and a rich tapestry of peoples who were drawn here from all corners of Europe. For 200 years until the First World War, Vienna was the cultural centre of Europe and many of the showpiece buildings, galleries, aristocratic palaces and magnificent churches you see today were built to reflect its imperial status. The city's most iconic monument is the breathtaking Saint Stephen's Cathedral, whose striking multi-colored roof and huge Gothic South Tower dominate the skyline. There's also the colossal Hofburg, the former royal court that is now home to a collection of museums, the Crown Jewels and the Spanish Riding School, and where the Vienna Boys' Choir performs. Then there are the lavish Imperial Apartments and an outstanding collection of relics of the Holy Roman Empire, including, allegedly, the saber of Charlemagne himself. The Kunsthistorisches Museum, which contains the world's fourth largest collection of paintings, is just across the road. This morning we have a tour with a local guide offering insights into why Vienna is one of Europe's great capitals – the seat of the Habsburg emperors and home to some of the world's finest classical composers, including Beethoven, Brahms, Mozart and, of course, a whole family of Strausses.During the afternoon you're free to explore as you wish. Take a stroll in the Prater, notable for the huge Ferris wheel that features in several Cold War spy thrillers. Or, for something quite different, visit the Schönbrunn Palace, a former royal residence now housing a range of world-class museums and galleries. Perhaps, though, just take a stroll through Vienna's atmospheric side streets, or enjoy a coffee and a slice of delicious Sachertorte in one of the lovely coffee houses.This evening we've arranged truly the 'icing on the cake': no visit to Vienna is complete without a live musical experience, so after dinner, we have a classical recital on board. To hear this exquisite music played in the city of its creation makes a wonderful finale to the day.

Day 7

BUDAPEST

Mon, Jul 05, 2021

Enjoy a leisurely morning as we cruise majestically through Hungary's peaceful pastoral landscape towards Budapest.After lunch, we enjoy a sightseeing tour of this captivating city, which truly lives up to its reputation as the 'Pearl of the Danube'. The twin cities of Buda, built around the hilltop fortress, and Pest, with its wide boulevards, were fought over through the centuries. The Ottomans ruled here for 150 years before being ousted in the late 17th century, but their legacy lives on in the many thermal baths fed by hot springs, giving rise to Budapest's other sobriquet – the 'City of Spas'. After the end of Ottoman rule, Budapest became an imperial city of the Habsburg Empire, attracting great cultural and commercial wealth. Castle Hill is Budapest in microcosm: two churches, seven museums, and a theatre among streets and squares with their own special atmosphere and a dramatic view across the river to the awe-inspiring neo-Gothic Parliament Building. Budapest's endless galleries, museums, outstanding Art Nouveau architecture, and excellent shopping offer a fittingly elegant end to your Danube cruise.This evening's Gala Dinner closes with a Hungarian folklore show, giving you time to bid farewell to your traveling companions and reflect on all the inspirational places, sights and sounds you have experienced on a truly 'imperial' cruise.

Day 8

DISEMBARK IN BUDAPEST

Tue, Jul 06, 2021

After breakfast this morning, the crew bids you farewell before you disembark the ship.
Prices are per person, based on two people sharing a twin cabin with a limited number of single cabins available on all decks, at the relevant supplement. The price includes: Full board from dinner on your day of arrival until breakfast on your final day; if you choose to travel with us on any of the full day excursions by coach, a packed lunch will be provided. Anyone choosing to stay on the ship may of course have lunch in the restaurant Morning/afternoon tea and coffee All visits and excursions as mentioned Coach travel as mentioned The services of a Riviera River Cruises cruise director and concierge

Question: Will the day-by-day itinerary change?
Yes, the river cruise itineraries may change due to reasons such as inclement weather or unforeseen events. Your safety is the number one concern aboard and all precautions necessary will be taken in order to ensure passenger safety, including changing itineraries. Please note that when itineraries do change, the ship staff will do their best to substitute any missed port with an alternative destination.
Question: In what language is the river cruise conducted?
The river cruise will be conducted in English only.
Similar Itineraries Other Travelers Liked
| Sail Date | Operator | Ship | Length | Price |
| --- | --- | --- | --- | --- |
| Jun 22, 2021 | Riviera | MS Oscar Wilde | 8 | $3,299 |
| Jun 23, 2021 | Viking | Viking Ingvi | 8 | $2,999 |
| Jun 23, 2021 | Uniworld | SS Beatrice | 8 | $4,699 |
| Jun 23, 2021 | Uniworld | SS Beatrice | 10 | $5,199 |
| Jun 24, 2021 | Riviera | MS Robert Burns | 8 | $3,299 |
AffordableTours.com is a travel agent for Riviera. Brochure Price is based on the itinerary's highest brochure price. Our price reflects our base price for the same departure as Brochure Price. All prices, itineraries, accommodations and dates are subject to change without notice and at any time. All prices are USD per person and based on double occupancy. Availability is limited and must be reconfirmed at time of booking. All prices change frequently and our website prices are not guaranteed until a deposit has been received by us. The prices on our website are intended to serve as a guide only and may not accurately reflect current prices. We are not responsible for errors, omissions, or changes in these prices until a booking has been confirmed by one of our agents. Please call us toll free at 1-800-342-0019 to confirm current prices and availability. Prices listed are per person, cruise only, and based on double occupancy.