Rhine & Moselle River Cruise - MS George Eliot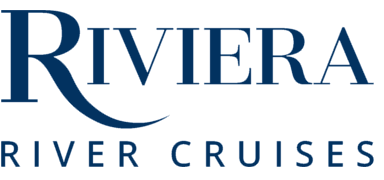 Rhine & Moselle River Cruise - MS George Eliot
Starts: Cologne, Germany on Wed, Jul 22, 2020
Ends: Cologne, Germany on Wed, Jul 29, 2020
Why Pay Retail? Call us or click for a quick quote and save money!
LOW UNPUBLISHED PRICES ON RIVIERA CRUISES


We have Low Prices on Riviera - Guaranteed!

Holiday Offer, Save up to $1500 per cabin
Holiday Offer, Save up to $1500 per cabin
Promotion Details
Book now and save up to
$1500
per cabin on select itineraries. Contact you travel consultant for details.
$1500 per cabin offer is available on all 15-day cruises and valid on all upper deck cabins and suites.
$1000 per cabin offer is valid on most 8-day cruises in upper deck cabins and suites.
$800 per cabin offer is valid on standard middle deck cabins.
$200 per cabin offer is valid on standard lower deck cabins.
Select cruises shorter than eight days are available at 50% of the promotional discount.
Must Book By Tue, Dec 31, 2019
View Promotion Terms & Conditions ›
Offers valid on new bookings deposited through December 31, 2019. $400 non-refundable deposit is required to confirm a reservation. Offer is based on cabin availability at the time of booking and is not valid on any single supplement free cabins or solo departures. $1500 per cabin offer is available on all 15-day cruises and valid on all upper deck cabins and suites. $1000 per cabin offer is valid on most 8-day cruises in upper deck cabins and suites. $800 per cabin offer is valid on standard middle deck cabins. $200 per cabin offer is valid on standard lower deck cabins. Select cruises shorter than eight days are available at 50% of the promotional discount. Additional restrictions may apply.
We Are Committed To:
When you book a trip with us, whether it's halfway around the world or in your own backyard, you can rest assured that you'll benefit from our vast experience in the travel industry, our award winning service and client satisfaction.
Read More
River Cruise Itinerary
Following embarkation in Cologne, we meander south on the Rhine to Rudesheim, visiting the old town of Koblenz and then to Boppard, known as 'the Pearl of the Rhine' en route. Cruising through the Rhine Gorge, we experience spectacular scenery, emerald vineyards and a landscape studded with half-timbered houses and picturesque villages.Our journey then takes us upstream and then along the Moselle river calling in the delightful town of Cochem and the romantic twin village of Traben-Trarbach. At our furthest port of call, Bernkastel, we also visit Trier, the oldest city in Germany, famous for its Roman amphitheater, baths and the imposing Porta Nigra, the huge fortified gate that formed the eastern border of the Roman Empire.Cruising back downstream, we have time to relax and absorb the stunning scenery along the Moselle valley, rejoining the Rhine and heading north, to Cologne. Here we take a guided city tour seeing the stunning cathedral with the most intricate stained glass in Europe.All in all a spectacular and relaxing cruise in some of the finest landscapes that Germany has to offer, appreciated from a most privileged vantage point.
Day 1

(Wed, Jul 22, 2020)

: EMBARK IN COLOGNE
Arrive in Cologne, where your five-star floating hotel is moored in the picturesque historic center. The friendly English-speaking crew will welcome you and help you to your cabin. After settling into your spacious and well-equipped accommodation, it's time to familiarise yourself with the many first-class aspects of this floating boutique hotel.
Day 2

(Thu, Jul 23, 2020)

: COCHEM
The first morning on board a river cruise is always a thrill, awakening to the peaceful lapping of the water outside as the scenic valley sides slip past your cabin window – there's no other holiday experience quite like it. Breakfast is a leisurely affair; life on board is unhurried, so you can linger over that extra cup of tea or coffee. You're cruising some of Europe's most dramatic and romantic waterways – the mighty River Rhine and its tributary the Moselle. The Sun Deck is perfect for an invigorating mid-morning stroll, watching picture-postcard villages with slanting timber-framed houses pass by. After a delicious lunch we glide into our moorings at Cochem, the traditional center of the Moselle wine trade, for an afternoon guided tour. Dominating the scene is a multi-turreted castle crowning a vineyard-covered hillside, but Cochem's real charm is its jumble of narrow streets lined with pastel-colored buildings and peppered with quirky shops and wine cellars. There's ample time to explore here, immersing yourself in the relaxed ambiance of this quintessential riverside town, before stepping back on board to enjoy the chef's choices for dinner, served in the splendid ship's restaurant.
Day 3

(Fri, Jul 24, 2020)

: TRIER
Leaving Cochem, we pass through an impressive series of four locks allowing passage further upstream, through meanders in the river against a backdrop of green valley sides. All around are steep, tree-crested slopes covered in a patchwork of vineyards, crisscrossed by narrow tracks and roads giving workers access to the vines – it's a miracle that anything can be cultivated on such terrain. The Romans first planted vines in the Moselle during the second century AD and today white varieties such as Riesling thrive in the flinty soils. Before long we approach the delightful town of Zell.After lunch, we drive to Trier for an afternoon tour of one of Germany's most fascinating cities – and its oldest. Founded by the Romans, it was the capital of much of their empire, encompassing present-day Spain, France, Britain, and parts of Germany. The city had a population of 80,000 people – an enormous number in ancient times – and the Emperor Constantine lived here. Many of its Roman monuments, including the amphitheater, baths, and bridge, have survived surprisingly intact, but most impressive is the Porta Nigra, a fortified gate made of huge stone blocks that towers above the surrounding medieval buildings. This is the largest and best-preserved Roman city gate north of the Alps and stands as testimony to their architectural genius. Such is the significance of Trier's Roman heritage and its other buildings, including its Cathedral, the oldest bishop's church in Germany, that together they form a UNESCO World Heritage Site. We return to our ship, moored in the charming town of Bernkastel, in time for another exquisite meal.
Day 4

(Sat, Jul 25, 2020)

: BERNKASTEL
After a delicious breakfast on board, join the expert guided tour of Bernkastel town, a romantic wonder from another age. Wander its cobbled streets to the market square, where you'll be surrounded by ornate half-timbered houses, many dating from the 15th-century. Most famous is the Pointed House, a jewel of the rustic middle-class building tradition from the Middle Ages and a classic example of a Moselle vintner's dwelling. You might spot the famous Graacher Tor too, built in 1300, the last remaining gate and now home to a museum of local history.We have lunch on board as the ship slips its moorings and cruises back downstream. This afternoon, sit back on one of the comfortable deck chairs on the Sun Deck and soak up the atmosphere of this magical river, breathing in the clean air, listening to the rippling water and absorbing the scenery. Another gourmet experience awaits this evening in the ship's restaurant, possibly followed by a nightcap in the company of newly made friends.
Day 5

(Sun, Jul 26, 2020)

: KOBLENZ & BOPPARD
Early this morning, we reach Koblenz. Strategically situated at the confluence of these two great rivers, this 2,000-year-old city, with its mighty fortress towering above, is full of appeal. A knowledgeable local guide accompanies us around its principal monuments and intriguing center, taking in historic squares, highlighting painstakingly restored house frontages and revealing hidden aspects of the city that only locals know. Koblenz is a joy to wander through, pausing to window shop while trying to resist the aromas of fresh coffee and cakes drifting from the numerous traditional cafés.Returning to our ship for lunch, we proceed to Boppard, also known as the 'Pearl of the Rhine' for a guided tour, a famously picturesque town located on a long, looping bend of the river. The black and white spires of the Church of Saint Severus can be seen from a distance, but as we draw closer its bustling quayside comes into view. Captivating cobbled streets, lined by half-timbered houses, tucked-away shops selling traditional goods and characterful restaurants, lead into the town and its main square. Like many riverside settlements in the area, the Romans founded Boppard and their legacy remains in the superbly preserved town walls, the finest in Germany. There's time to explore or promenade along the river, gazing at views of the vineyard-covered hillsides. Or you can simply pass time on board in anticipation of more fine dining in the ship's restaurant this evening.
Day 6

(Mon, Jul 27, 2020)

: RHINE GORGE & RÜDESHEIM
Leaving Boppard, as the sun crests the surrounding hilltops, expectation rises at what lies in store as we journey through the outstanding natural beauty of the Rhine Gorge, a UNESCO World Heritage Site. Here, at every dramatic turn of the river, towering valley slopes are crowned by the precarious ruins of castles built by princes to display their power and extort tolls from passing river traffic. The Gorge is home to medieval legends, tales of mysterious happenings and dark deeds, most famously the Lorelei – or 'murmuring rock' – said to have lured passing boats onto the rocks with its irresistible song. The villages drifting by – Saint Goar, Bacharach and Kaub – are synonymous with wine production and one of the many thoughtful details of this cruise is the carefully compiled wine list, from which you can choose fine Rhine and Moselle wines to enjoy with the foods sourced from the region. During lunch, we arrive in Rüdesheim, for a guided tour with our local expert. Perhaps the best known of all the wine towns, the picturesque crooked houses slope down from wooded hillsides and terraced vineyards. Meander through the Market Place, Brömserburg Castle and the charming Klunkhardshof, a monumental half-timbered building dating back to the first half of the 16th-century. You'll also see the Brömserhof, now the home of Siegfried's excellent mechanical music museum - a collection of around 350 intricate antique musical instruments and musical boxes from all over the world, many in working order, still playing the delicate sounds of yesteryear.
Day 7

(Tue, Jul 28, 2020)

: COLOGNE
We slip our mooring early this morning and our ship resumes its voyage downstream as you enjoy another fine breakfast with views of pretty riverside towns, backed by the rolling volcanic hills for which the area is renowned. Passing the last vineyards and half-timbered houses around the pretty town of Linz, it's not long before we reach the railway bridge at Remagen, captured intact towards the end of the Second World War, thereby arguably shortening the war in Germany.Not long after, we draw in to the heart of Cologne, in the shadow of the magnificent dual-spired Gothic cathedral for which the city is so famous. It's a truly monumental building, taking over 600 years to build and featuring myriad religious and art treasures and perhaps the most intricate stained glass windows in Europe.After lunch, we join a local guide for an informative tour of the city, with time to explore its tree-lined squares and perhaps visit one of its traditional bars, many of which still brew their own beer.This evening the Captain's Dinner takes place on board, during which delicious specialties of the regions you've visited will be served, hosted by the Captain himself, of course. After dinner, enjoy a final digestif in the bar while reflecting on the memories made on this wonderful cruise through the romantic heartlands of Germany's most iconic rivers.
Day 8

(Wed, Jul 29, 2020)

: DISEMBARK IN COLOGNE
This morning, the crew bids you farewell before you disembark.
Prices are per person, based on two people sharing a twin cabin with a limited number of single cabins available on all decks, at the relevant supplement. The price includes: Full board from dinner on your day of arrival until breakfast on your final day; if you choose to travel with us on any of the full day excursions by coach, a packed lunch will be provided. Anyone choosing to stay on the ship may of course have lunch in the restaurant Morning/afternoon tea and coffee All visits and excursions as mentioned Coach travel as mentioned The services of a Riviera River Cruises cruise director and conciergePlease note that on-board Wi-Fi speeds may vary.

Question: Will the day-by-day itinerary change?
Yes, the river cruise itineraries may change due to reasons such as inclement weather or unforeseen events. Your safety is the number one concern aboard and all precautions necessary will be taken in order to ensure passenger safety, including changing itineraries. Please note that when itineraries do change, the ship staff will do their best to substitute any missed port with an alternative destination.
Question: In what language is the river cruise conducted?
The river cruise will be conducted in English only.
AffordableTours.com is a travel agent for Riviera. Brochure Price is based on the itinerary's highest brochure price. Our price reflects our base price for the same departure as Brochure Price. All prices, itineraries, accommodations and dates are subject to change without notice and at any time. All prices are USD per person and based on double occupancy. Availability is limited and must be reconfirmed at time of booking. All prices change frequently and our website prices are not guaranteed until a deposit has been received by us. The prices on our website are intended to serve as a guide only and may not accurately reflect current prices. We are not responsible for errors, omissions, or changes in these prices until a booking has been confirmed by one of our agents. Please call us toll free at 1-800-342-0019 to confirm current prices and availability. Prices listed are per person, cruise only, and based on double occupancy.