Magnificent Mekong - Hanoi to Ho Chi Minh City - 2021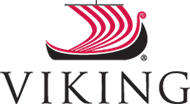 Magnificent Mekong - Hanoi to Ho Chi Minh City - 2021
Starts: Hanoi, Vietnam on Fri, Feb 19, 2021
Ends: Ho Chi Minh, Vietnam on Fri, Mar 05, 2021
Please see below brochure cabin pricing
CALL FOR BEST VALUE!
We have the best value and service on Viking River Cruises

Save 3.3% On Your River Cruise!
Save 3.3% On Your River Cruise!
Promotion Details
Pay the remaining balance by cash (bank wire or e-check) and receive a 3.3% discount. This offer is applicable to all departures except departures within 21 days of booking. Speak with our cruise agents for more details.
Combinable with all current offers
Must Book By Thu, Dec 31, 2020
View Promotion Terms & Conditions ›
Cruise fares listed are for cruise and cruisetour only in US dollars, per person and fares/discount offers are based on double occupancy and are valid for US residents only. Prices are based upon lowest price point and category at time of print and are subject to change without notice. If you are traveling within 21 days, echeck payments cannot be accepted and cannot be made by third parties (someone not traveling). Other restrictions may apply.
Viking Explorer Society Savings!
Viking Explorer Society Savings!
Promotion Details
Being a member of the Viking Cruises family allows you to enjoy rich travel experiences and the rewarding benefits of the Viking Explorer Society. Whether you choose the rivers or oceans for your next journey, you will receive travel credits according to the amount of time that has elapsed since your last Viking voyage. If you reserve within one year, you receive $200 per passenger in travel credit; if you reserve within two years, you receive $100 per passenger.
Must Book By Thu, Dec 31, 2020
View Promotion Terms & Conditions ›
Additional restrictions may apply. Viking reserves the right to modify Viking Explorer Society benefits at any time. Discount is not applicable on taxes or government fees.
We Are Committed To:
When you book a trip with us, whether it's halfway around the world or in your own backyard, you can rest assured that you'll benefit from our vast experience in the travel industry, our award winning service and client satisfaction.
Read More
Day 1

Hanoi

Fri, Feb 19, 2021

Fly to Hanoi, former capital of French Indochina, then transfer to your hotel. Check in for a two-night stay, then relax or take a walk to stretch your legs and get acquainted with the city.

Day 2

Hanoi

Sat, Feb 20, 2021

After breakfast, take a tour of this unique, thousand-year-old Asian capital where old and new combine in a lush setting of parks and lakes. Visit the Ho Chi Minh Mausoleum, the final resting place of Vietnam's revered revolutionary leader, and Hanoi's Temple of Literature. Founded in 1070 as Vietnam's first university, this maze-like compound features inviting courtyards, gateways, pavilions, walkways, lakes and a museum.

In the afternoon, visit the Museum of Ethnology, which includes a number of fascinating exhibits that bring Vietnam's history and astonishingly diverse culture to life. Continue on to the One Pillar Pagoda, an 11th-century monument that was rebuilt after being destroyed by the French in 1954. En route, pass colonial landmarks such as the magnificent Opera House and St. Joseph's Cathedral. Then tour the notorious "Hanoi Hilton," the Hỏa Lò Prison where American POWs were held captive during the Vietnam War. Relax this afternoon before dinner at a local restaurant. (Breakfast, Dinner)

Day 3

Hanoi

Sun, Feb 21, 2021

In the morning, take a leisurely ride through Hanoi's Old Quarter by "green" electric car. Enjoy free time before your short afternoon flight to Siem Reap in Cambodia. Check in to your hotel for a three-night stay; tonight's dinner is accompanied by a traditional Apsara dance show. (Breakfast, Dinner)

Day 4

Siem Reap

Mon, Feb 22, 2021

Siem Reap is the gateway to Angkor, a UNESCO World Heritage Site and one of the most important archaeological sites in the world. Begin your day with a visit to one of Angkor's largest Khmer temples, Angkor Wat, built for King Suryavarman II in the 12th century AD. With its beautiful proportions and extensive, intricate bas-relief stone carvings, it is one of the most spectacular sights in Southeast Asia.

In the afternoon, spend time exploring the fortified city of Angkor Thom, which houses several of Angkor's most popular attractions, such as the Terrace of the Elephants and the Terrace of the Leper King with their dramatic bas-reliefs. Dine at a local restaurant and relax this evening. (Breakfast, Dinner)

Day 5

Siem Reap

Tue, Feb 23, 2021

Today, you will visit Ta Prohm, one of the most popular of the Temples of Angkor. Unlike many other buildings, it has remained largely untouched since its discovery. Continue on to the spectacular 10th-century Hindu temple Banteay Srey ("Citadel of Women") to see magnificent carvings of Shiva and Vishnu.

This afternoon, you will stop by an elementary school sponsored by Viking. Spend time amid the children's contagious enthusiasm and get to know a little about them. Your young hosts will share some of their lessons, and you can talk with the teachers and learn about the positive contribution that Viking's scholarship has made to the school and its community. This evening, enjoy dinner in a local restaurant followed by a Cambodian Circus show that uniquely blends together theater, music, dance, acrobatics, juggling and aerial acts. (Breakfast, Dinner)

Day 6

Kampong Cham

Wed, Feb 24, 2021

After breakfast, check out of your Siem Reap hotel and begin your coach tour through the Cambodian countryside, which brings you to your ship in Kampong Cham via the provincial capital of Kampong Thom. Due to its central location, this area is rapidly becoming an important hub for fishing and agriculture. It also has a rich archaeological heritage, to which its 200 temples-some of which predate the Khmer Empire-attest. This afternoon, board your ship. After you get settled in, meet the ship's officers over a welcome cocktail. (Breakfast, Lunch, Dinner)

Day 7

Kampong Cham

Thu, Feb 25, 2021

This morning, visit the Twin Holy Mountains of Phnom Pros and Phnom Srey, with their many temples and pagodas that are still used during traditional Khmer festivals. After, visit a Kampong Cham village and learn about the self-sustaining practices of its residents. This afternoon the ship sets sail toward a silk-weaving village. Take a walk through the village of Chong Koh and admire the rich local fabrics. This evening, enjoy a welcome reception on board. (Breakfast, Lunch, Dinner)

Day 8

Phnom Penh

Fri, Feb 26, 2021

After breakfast, disembark in Cambodia's picturesque waterfront capital and explore the city in style, in a cyclo. This mode of transportation provides many Cambodians with a source of income and visitors with a speedy and enjoyable way to get around. See the magnificent Royal Palace with its spectacular Silver Pagoda, built in the 19th century by the French but inspired by the centuries-old architecture of the Khmer. Then take a tour of the National Museum of Cambodia, which houses treasures of Khmer art and craftsmanship and displays art that predates the mighty empire.

After lunch, join an excursion to the sobering memorial in the Tuol Sleng detention center, a former high school in which thousands of victims of the Khmer Rouge died, and the Killing Fields of Choeung Ek. Or, you may choose to explore the city's maze of small alleys, markets and busy streets on your own. Tonight's dinner is accompanied by a folkloric performance. (Breakfast, Lunch, Dinner)

Day 9

Phnom Penh

Sat, Feb 27, 2021

This morning's excursion takes you through the Cambodian village of Kampong Trolach. Afterward, take a short ride to the Udon Monastery for a guided tour and to receive a blessing by the monks. Then continue to the neighboring village, famous for its silversmiths. Rejoin your ship and enjoy lunch as we cruise into Phnom Penh.

Your afternoon is free to explore Phnom Penh's historic riverfront area with its restaurants, art galleries and silk shops, or perhaps visit the distinctive Central Market or the "Russian Market" where you can buy jewelry, curios, clothes and souvenirs. You might prefer to visit more of the city's wats (monastery temples): Wat Langka, Wat Botum, Wat Koh or Wat Ounalom, each with its own special character and purpose. Late this afternoon, enjoy an onboard presentation about recent Cambodian history by a local expert. Dinner is served on board the ship. (Breakfast, Lunch, Dinner)

Day 10

Mekong River

Sun, Feb 28, 2021

Sail down the Mekong, one of the world's great rivers, toward the Vietnamese border. The Mekong is truly the "Mother River of Southeast Asia," sustaining civilizations through the centuries. Pass by some of the Mekong rice fields. The Khmer Empire was founded on a rice surplus, and rice is still the main staple of Vietnamese cuisine. This evening, attend an onboard screening of the 2002 film The Quiet American, based on the Graham Greene novel set in 1952 Saigon. (Breakfast, Lunch, Dinner)

Day 11

Tân Châu

Mon, Mar 01, 2021

Savor a rare glimpse of rural life as it has been lived for ages. Begin your morning with a ride on a traditional rickshaw in Tân Châu. Afterward, visit a floating fish farm by wooden sampan, then take a boat ride to Vinh Hoa, known as "Evergreen Island." Here, you can take a short walk to see various methods of traditional Vietnamese farming and the crafts and other daily activities of local people firsthand.

Set sail in the afternoon, observing daily life along the way. This evening, enjoy a screening of the film l'Amant (The Lover), which prepares you for tomorrow's visit to Sa Ðéc. (Breakfast, Lunch, Dinner)

Day 12

Sa Ðéc

Tue, Mar 02, 2021

This morning, board a sampan to explore the backwaters and canals of the Delta. Small factories line the river channels; get a glimpse of industry in the region with a visit to a brick factory. Stop in Sa Ðéc and see the house of Mr. Huynh Thuy Le, the protagonist in best-selling author Marguerite Duras's autobiographical novel, l'Amant (The Lover). After lunch, visit the colorful floating market of Cái Bè; see local workers producing rice noodles, coconut candy and a host of other handmade products. (Breakfast, Lunch, Dinner)

Day 13

Ho Chi Minh City

Wed, Mar 03, 2021

Bid farewell to your ship this morning as your cruise through Cambodia and Vietnam comes to an end. Disembark in Mỹ Tho, a busy river port not far from the capital of South Vietnam, Ho Chi Minh City, formerly known as Saigon. On your way to Ho Chi Minh City, tour the Cu Chi tunnels-mysterious, once-secret tunnels used as supply routes, hospitals and living quarters by the Viet Cong during the Vietnam War. These subterranean passageways outside Ho Chi Minh City are a tiny part of a huge network that extends through much of Vietnam. Upon arrival in the city, check in to your hotel for a two-night stay, then spend the rest of the day at leisure, getting acquainted with Ho Chi Minh at your own pace. See some of the historic French colonial architecture and soak up some of the city's youthful energy. Tonight's dinner is in a local restaurant. (Breakfast, Dinner)

Day 14

Ho Chi Minh City

Thu, Mar 04, 2021

After breakfast, begin another full-day tour of this bustling metropolis with a visit to its historic center. Take a stroll along Dong Khoi Street, the main shopping boulevard in the old colonial heart. See the grand City Hall, Reunification Palace, the old Opera House with its soaring arched entryway, the Chinatown area and a lacquer factory. Complete your tour at Ben Thành Market.

The rest of your afternoon is free. Explore the city's neighborhoods or do a bit of last-minute shopping at the local markets before this evening's festive final dinner at a local restaurant. (Breakfast, Dinner)

Day 15

Ho Chi Minh City

Fri, Mar 05, 2021

After breakfast, check out of your hotel and proceed to the airport for your return flight. Or, continue your Southeast Asia adventure with a three-night stay in Bangkok, Thailand's exciting capital. (Breakfast)
15 Days 16 Guided Tours / 2 Countries
Daily Shore Excursions: 16 included guided tours
Port Charges: Included on all itineraires

Question: Will the day-by-day itinerary change?
Yes, the river cruise itineraries may change due to reasons such as inclement weather or unforeseen events. Your safety is the number one concern aboard and all precautions necessary will be taken in order to ensure passenger safety, including changing itineraries. Please note that when itineraries do change, the ship staff will do their best to substitute any missed port with an alternative destination.
Question: In what language is the river cruise conducted?
The river cruise will be conducted in English only.
Similar Itineraries Other Travelers Liked
| Sail Date | Operator | Ship | Length | Price |
| --- | --- | --- | --- | --- |
| Feb 12, 2021 | Avalon Waterways | Saigon | 16 | $6,259 |
| Feb 12, 2021 | Avalon Waterways | Siem Reap | 16 | $6,154 |
| Feb 13, 2021 | Emerald Waterways | Emerald Harmony | 17 | $5,495 |
| Feb 19, 2021 | Avalon Waterways | Saigon | 16 | $6,154 |
| Feb 19, 2021 | Avalon Waterways | Siem Reap | 16 | $6,259 |
Viking was very organized with excellent guides. The hotels were far above average with excellent locations.
Viking Mekong was a terrific adventure. Our Program Directors in Bangkok were very professional, knowledgeable and helpful. It was a pleasure to be in their company and to have them lead us while in Thailand on the extension. Our Program Director in Vietnam and Cambodia while on the cruise and afterward, was outstanding. His personality is exactly what is needed on a river cruise. His attentiveness to every detail, his engaging personality and his expertise were most appreciated. He helped in many ways to make this experience a truly memorable adventure. The local guides in both Vietnam and Cambodia were also excellent and committed to making our experiences enjoyable and educational. The staff on the ship were outstanding in every way. Thank you to all who helped to make this a wonderful experience.
Excellent cruise/land package. Very good itinerary. Viking's staff on and off the ship were outstanding and the trip was, likewise, outstanding. Would highly recommend, except that traveler has to be up to a lot of walking and a lot of stairs. Ship cabin was small (as expected) but workable for a week. Ship staff went the extra mile to please us and accommodate any special needs or requests. Our guide (there were two) was very good and looked after a couple of special needs we had re food. Overall excellent.
We enjoyed our trip very much and also the service of Viking River Cruise and Affordable tours.
AffordableTours.com is a travel agent for Viking. Brochure Price is based on the itinerary's highest brochure price. Our price reflects our base price for the same departure as Brochure Price. All prices, itineraries, accommodations and dates are subject to change without notice and at any time. All prices are USD per person and based on double occupancy. Availability is limited and must be reconfirmed at time of booking. All prices change frequently and our website prices are not guaranteed until a deposit has been received by us. The prices on our website are intended to serve as a guide only and may not accurately reflect current prices. We are not responsible for errors, omissions, or changes in these prices until a booking has been confirmed by one of our agents. Please call us toll free at 1-800-342-0019 to confirm current prices and availability. Prices listed are per person, cruise only, and based on double occupancy.