Pharaohs & Pyramids - Cairo to Cairo - 2021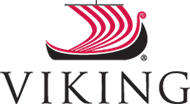 Pharaohs & Pyramids - Cairo to Cairo - 2021
Starts: Cairo, Egypt on Wed, May 19, 2021
Ends: Cairo, Egypt on Sun, May 30, 2021
Please see below brochure cabin pricing
CALL FOR BEST VALUE!
We have the best value and service on Viking River Cruises

Save 3.3% On Your River Cruise!
Save 3.3% On Your River Cruise!
Promotion Details
Pay the remaining balance by cash (bank wire or e-check) and receive a 3.3% discount. This offer is applicable to all departures except departures within 21 days of booking. Speak with our cruise agents for more details.
Combinable with all current offers
Must Book By Thu, Dec 31, 2020
View Promotion Terms & Conditions ›
Cruise fares listed are for cruise and cruisetour only in US dollars, per person and fares/discount offers are based on double occupancy and are valid for US residents only. Prices are based upon lowest price point and category at time of print and are subject to change without notice. If you are traveling within 21 days, echeck payments cannot be accepted and cannot be made by third parties (someone not traveling). Other restrictions may apply.
Viking Explorer Society Savings!
Viking Explorer Society Savings!
Promotion Details
Being a member of the Viking Cruises family allows you to enjoy rich travel experiences and the rewarding benefits of the Viking Explorer Society. Whether you choose the rivers or oceans for your next journey, you will receive travel credits according to the amount of time that has elapsed since your last Viking voyage. If you reserve within one year, you receive $200 per passenger in travel credit; if you reserve within two years, you receive $100 per passenger.
Must Book By Thu, Dec 31, 2020
View Promotion Terms & Conditions ›
Additional restrictions may apply. Viking reserves the right to modify Viking Explorer Society benefits at any time. Discount is not applicable on taxes or government fees.
We Are Committed To:
When you book a trip with us, whether it's halfway around the world or in your own backyard, you can rest assured that you'll benefit from our vast experience in the travel industry, our award winning service and client satisfaction.
Read More
Day 1

Cairo

Wed, May 19, 2021

Arrive in Cairo, Egypt's exhilarating capital. This pulsating, historic city was made prosperous over millennia as a stopover for Sahara caravans on trade routes to Byzantium. Transfer to the First-Class Ritz Carlton Nile (or similar) for a 3-night stay.

Day 2

Cairo

Thu, May 20, 2021

This morning we take an excursion to the necropolis at Sakkara to see the world's oldest step pyramid. After lunch, continue to the Giza Plateau to behold the only Wonder of the Ancient World still standing: the Great Pyramids of Khufu, Khafre and Menkaure. There, you can experience them as the ancients did-from astride the "ships of the desert"-during a brief camel ride. Nearby, see the Great Sphinx, forever facing due east. Return to your hotel for dinner and a free evening to relax or explore on your own. (Breakfast, Lunch, Dinner)

Day 3

Cairo

Fri, May 21, 2021

Today the fascinating sights of Cairo unfold before you. Marvel at the sprawling Citadel of the Mountain and the Mosque of Muhammad Ali. Then tour the Museum of Egyptian Antiquities and admire its huge collection of artifacts, and visit the famous gallery displaying the riches of King Tutankhamen. After lunch on your own at or near your hotel, use your free time in the afternoon to follow your own interests. Later, you might join an optional visit to Khan el-Khalili, Cairo's most famous outdoor souk (bazaar). After an orientation from your guide, you can shop for all manner of Egyptian goods, from brassware to spices, and admire the Al-Azhar Mosque. Conclude your outing with a traditional Egyptian dinner at a local restaurant. (Breakfast)

Day 4

Luxor

Sat, May 22, 2021

Early this morning, fly to Luxor, the ancient city of Thebes beautifully set on the Nile River, where history will be brought to life by your expert Egyptologist. At the Temples of Luxor and Karnak, long buried beneath desert sands, walk among monumental peristyles and obelisks, and learn how ancient hieroglyphics hint at the beliefs and lifestyle of ancient Egyptians. Proceed to your Nile cruise ship for check-in and a welcome lunch. Join an excursion to the Luxor Library and Heritage Center, where the city's past is preserved and shared in engaging exhibits. Enjoy an onboard dinner. (Breakfast, Lunch, Dinner)

Day 5

Luxor

Sun, May 23, 2021

Relax over breakfast, or (weather permitting) join an optional early-morning hot air balloon ride over Luxor's temples and monuments. Marvel at breathtaking views of an ancient city, the surrounding desert sands and the magnificent Nile. Later, head to the Nile's west bank to visit the Valley of the Kings, where ancient pharaohs were entombed deep in the hillsides, and the Valley of the Queens, resting place of pharaohs' wives. Here you enjoy Privileged Access to the tomb of Queen Nefertari, an exquisitely preserved tomb only a few visitors get to see. Among the sites is the Mortuary Temple of Queen Hatshepsut, one of Egypt's few female rulers and most successful pharaohs. Return to your ship as we set sail for Qena; lunch and dinner are served on board as we cruise along the spectacular Nile. (Breakfast, Lunch, Dinner)

Day 6

Qena

Mon, May 24, 2021

This morning's excursion takes you to the sprawling complex of Dendera. Remarkably, its fascinating Temple of Hathor was built not by the ancient Egyptians, but by Ptolemies and Romans in classic Egyptian style. During your tour, walk through its towering stone gate to view the columns and hieroglyphics of some of Egypt's best preserved structures. Return to your ship after a guided visit. (Breakfast, Lunch, Dinner)

Day 7

Esna

Tue, May 25, 2021

Disembark at Esna today to explore the red sandstone Temple of Khnum. In the 1st-century Hypostyle Hall, admire its 24 columns, 6 across and 4 deep, each topped by a differently designed, intricately carved floral capital. As you explore, be sure to examine the hieroglyphics depicting Roman emperors making offerings to the gods. After a guided tour, use your free time to take in more of this fascinating site on your own. Alternatively, head to Esna Village on foot for a full tour of the town and its lively market scene. View the temple remains and stroll the covered street market, where you can witness an array of colorful fabrics. (Breakfast, Lunch, Dinner)

Day 8

Aswan

Wed, May 26, 2021

Awake in Aswan this morning, Egypt's bustling market city. Today, you can choose to visit the Aswan High Dam, visit a local market and take a scenic Nile cruise on a felucca, a traditional Egyptian wooden sailboat. Or join an optional excursion to Abu Simbel to admire the Great Temple of Ramses II, Egypt's longest-ruling pharaoh. It is dominated by 4 colossal statues, 60 feet high and directly facing the rising sun. The statues are all of Ramses, with his queen and daughters at his feet. Moved from its original location near Aswan to save it from the rising waters of Lake Nasser, it was built as a tribute to the deities and Ramses II's favorite wife, Nefertari. Make the most of your overnight stay with an optional sound and light show at Philae Temple, and discover the legend of Goddess Isis and God Osiris. Afterward, return to your ship for dinner on board and spend the night in Aswan. (Breakfast, Lunch, Dinner)

Day 9

Aswan

Thu, May 27, 2021

After breakfast, receive a warm welcome at a Nubian village, where you visit the elementary school and are invited into a local home to get a glimpse of day-to-day life. Then, visit Philae Temple-the small, elegant Temple of Isis, rescued from the rising waters of Lake Nasser that submerged Philae Island. This temple is one of the Nubian monuments that comprise a UNESCO World Heritage Site. Have lunch on board as you enjoy scenic cruising along the Nile. Disembark later to explore Kom Ombo. Here, enjoy a guided tour of the unusual double temple dedicated to the sky god Haroeris and the crocodile god Sobek, a protective deity thought to have created the world. (Breakfast, Lunch, Dinner)

Day 10

Edfu

Fri, May 28, 2021

This morning, ride in a horse-drawn calèche, or carriage, to the Temple of Horus. Dedicated to the falcon-headed god of light, it was built in Edfu during the Ptolemaic Dynasty. This is another of Egypt's best preserved temples, fronted by a massive wall whose entrance is flanked by 2 falcon statues. Or, you can choose to visit Edfu market with our resident chef and hear him explain this evening's planned tasting menu. Enjoy more Nile cruising today, marveling at the lush green riverbanks backed by hills of desert sands. (Breakfast, Lunch, Dinner)

Day 11

Luxor

Sat, May 29, 2021

Early this morning, disembark in Luxor and head for the airport for your flight back to Cairo. Check in to the first-class Cairo Citystars Hotel (or similar) for 1 night and enjoy a buffet-style lunch, followed by free time, or take an optional tour to the Coptic Quarter and Jewish Synagogue. Return to your hotel and later enjoy dinner and an evening at leisure. (Breakfast, Lunch, Dinner)

Day 12

Cairo

Sun, May 30, 2021

After breakfast, proceed to the airport for your return flight. Or, extend your journey for 4 nights in Jordan to see the "lost city" of Petra. (Breakfast)
12 Days 11 Guided Tours / 1 Countries
Daily Shore Excursions: 11 included guided tours
Port Charges: Included on all itineraires

Question: Will the day-by-day itinerary change?
Yes, the river cruise itineraries may change due to reasons such as inclement weather or unforeseen events. Your safety is the number one concern aboard and all precautions necessary will be taken in order to ensure passenger safety, including changing itineraries. Please note that when itineraries do change, the ship staff will do their best to substitute any missed port with an alternative destination.
Question: In what language is the river cruise conducted?
The river cruise will be conducted in English only.
Similar Itineraries Other Travelers Liked
| Sail Date | Operator | Ship | Length | Price |
| --- | --- | --- | --- | --- |
| May 12, 2021 | Viking | Viking Osiris | 12 | $5,899 |
| May 14, 2021 | Viking | Viking Ra | 12 | $6,299 |
| May 15, 2021 | Uniworld | SS Sphinx | 12 | $5,499 |
| May 15, 2021 | Uniworld | River Tosca | 12 | $6,999 |
| May 17, 2021 | Viking | MS Antares | 12 | $6,199 |
Very fun. Learned a lot. Met good people. Had wonderful local guides. Excellent safety.
Viking met and exceeded our expectation. It was our very first river cruise and we're simply blown away with the overall experience. The room was always kept neat and tidy. The food and wait staff were outstanding. All the included excursions were great. Couldn't have ask for a better trip. Another check mark off our bucket lists!
Our Viking Cruise was nearly flawless. They go out of their way to make sure you have a lovely time. The accommodations are a little plain but most of what you do is off the ship. We loved the comfort of the modern busses and the use of the headsets to hear what the guide was saying made it so easy to catch every word. The guides are the best in the industry. The itineraries were all very interesting. We did not feel that we wasted a minute of our time. The food was excellent and included local recipes along with many other choices. The wine was great and was included with each meal. There was always some kind of entertainment in the evening. The set up on the ship made it possible to easily mingle with other guests.
The staff on the Viking Cruise were phenomenal. They were very pleasant, attentive and accommodating. The Program Director, David, was energetic and enthusiastic. He skillfully managed problems that arise that were beyond his control(climate related). He did so in a positive and update manner. Lufthansa Airlines was very disappointing. The loading procedures both here and in Germany were very disorganized. We almost missed a connecting flight! On our return.
The eight day trip through Hungary, Austria, and Germany on the Danube to visit historic sights and the various Christmas Markets was a wonderful experience. The Viking cruise met our highest expectations. Be prepared for a range of temperatures from the 40's to below freezing.
Karen did a great job coordinating this wonderful trip from Miami to Zurich .we flow many airlines before, but Swiss Air is the best. Cruise was great , staff was very courteous , helpful and attentive to our needs. . Will try Viking in the future.
Wonderful experience. A dream journey!!
This was one of the best trips I have ever been on!
Katherine did an excellent job suggesting a Viking River Tour. We had a fabulous time.
This was by far the best trip we have ever taken, and we will likely go on another Viking River cruise after this experience. Viking is very organized and the included tours are interesting and well done. Everywhere we traveled, we had local guides so we got an insiders look at the cities and additional interesting information.
The Viking Roof of the World was executed perfectly! We had the same guide for every included excursion and Viking includes excursions at every site. The onboard ship credit that AffordableTours gave us was generous. When translated into Yuan, the Chinese currency used on board, it gave us even more value. The ship is a Chinese ship with Chinese crew, however, so their English was not perfect. We had to speak slowly and repeat our requests sometimes to get the message across. Overall, I would recommend this cruise to anyone interested in a tour of China.
We had a wonderful time. Everyone from the Captain, Cruise Director, Manager and Chef were great. The crew was the best of the three cruised we took with Viking. Sorin the Mate De was very friendly and met all our need. The wait staff in the dinning room were very happy to make our experience great.
This our third trip with Viking. All the trips have each had their own uniqueness. The trip on Danube has been our least favorite. This opinion is given due to the fact that it was the trip that was to a venue that has a lot of river traffic. At each port we were docked with another ship on the river side of our boat and blocked our view. There is really something special about visiting Vienna and Passau. The Legend was an older ship and that made it less pleasurable and the staff were not as friendly and welcoming as the other two trips. The dining room wait staff was terrific, as were the other two cruises and the food was excellent. I would recommend booking this trip, even with these reservations.
Once again Affordable delivers!
The Viking employees were very helpful and professional.
AffordableTours.com is a travel agent for Viking. Brochure Price is based on the itinerary's highest brochure price. Our price reflects our base price for the same departure as Brochure Price. All prices, itineraries, accommodations and dates are subject to change without notice and at any time. All prices are USD per person and based on double occupancy. Availability is limited and must be reconfirmed at time of booking. All prices change frequently and our website prices are not guaranteed until a deposit has been received by us. The prices on our website are intended to serve as a guide only and may not accurately reflect current prices. We are not responsible for errors, omissions, or changes in these prices until a booking has been confirmed by one of our agents. Please call us toll free at 1-800-342-0019 to confirm current prices and availability. Prices listed are per person, cruise only, and based on double occupancy.