Christmas Markets of Europe & Paris on Emerald Dawn 2020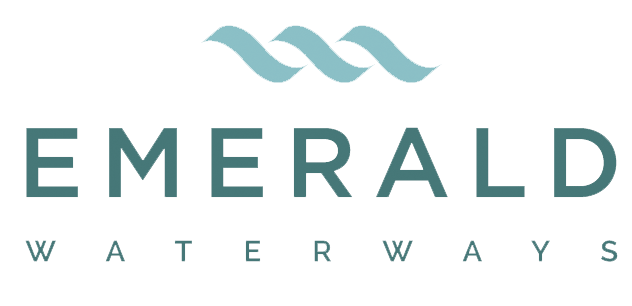 Christmas Markets of Europe & Paris on Emerald Dawn 2020
Starts: Paris, France on Sat, Nov 28, 2020
Ends: Budapest, Hungary on Tue, Dec 15, 2020
Why Pay Retail? Call us or click for a quick quote and save money!
LOW UNPUBLISHED PRICES ON EMERALD WATERWAYS CRUISES


We have Low Prices on Emerald Waterways - Guaranteed!
We Are Committed To:
When you book a trip with us, whether it's halfway around the world or in your own backyard, you can rest assured that you'll benefit from our vast experience in the travel industry, our award winning service and client satisfaction.
Read More
Day 1

Paris

Sat, Nov 28, 2020

The perfect addition to any trip through the heart of Europe would have to be Paris, the world-famous "City of Light". This breath-taking capital is known for its unique romantic atmosphere and the laid-back style of life that exists here, where a simple stroll down one of its many tree-lined boulevards will unveil a plethora of UNESCO World Heritage-listed monuments and panoramic views of the cityscape. Your itinerary includes a three-night stay.

Day 2

Paris

Sun, Nov 29, 2020

Today, join a local guide for a tour of Paris, touching on some of its many iconic landmarks. The Notre-Dame de Paris is certain to delight, being one of the finest examples of French Gothic architecture in the world, as is the Arc de Triomphe, standing tall to one side of the Champs-Élysées. Later, join a river cruise along the Seine.

EmeraldEXCURSION: A guided tour of Paris and a Seine River cruise

DiscoverMORE: Retro Tour Ride of Paris (extra expense)

Meals:

Breakfast

Day 3

Paris

Mon, Nov 30, 2020

The storied beauty of Paris is yours to discover independently today, perhaps choosing to visit the mighty Louvre and witness the legendary Mona Lisa, or venturing below the city to explore an intricate labyrinth of catacombs that exists below the colourful streets above. Your tour director will be available to help you plan your day of independent exploration.

DiscoverMORE: Tastes of Paris (extra expense)

Meals:

Breakfast, Dinner

Day 4

Paris - Amsterdam

Tue, Dec 01, 2020

This morning travel from the city of light to the Dutch capital Amsterdam. Once you arrive, you will be welcome on board your Star-Ship by your friendly captain and crew.

Meals:

Breakfast, Dinner

Day 5

Amsterdam

Wed, Dec 02, 2020

Amsterdam is a wonderful destination year-round, but during the Christmas period the entire city sparkles with fairylights and Christmas cheer. Snow blankets the narrow cobbled streets and the Dutch indulge on oliebollen and appelbeignets, deep fried sweets that can be purchased from stalls that look like traditional alpine huts in one of Amsterdam's many Christmas markets.

Today, you will have the opportunity to take to Amsterdam's UNESCO World Heritage-listed canal system during a glass top canal boat cruise, passing areas that are covered in white powdered snow and people relaxing whilst drinking warm cups of traditional hot chocolademelk.

EmeraldEXCURSION: A canal cruise

Meals:

Breakfast, Lunch, Dinner

Day 6

Cologne

Thu, Dec 03, 2020

The wafting aroma of freshly roasted chestnuts and mulled wine welcomes you in Cologne, where the largest Christmas tree in the Rhineland can be found during the holiday season. Today, enjoy a walking tour of Cologne and visit the colourful Christmas market that sits underneath the shadows of the UNESCO World Heritage-listed Cologne Cathedral, a Gothic masterpiece that effortlessly creates a striking backdrop to the nativity-like scene below. More than a hundred half-timbered stalls are swathed in light, streaming down from the twinkling canopy of bulbs that criss-crosses above.

In Cologne's many Christmas markets, you can find glittering ornaments, artisans creating handcrafted goods and freshly baked produce, including lebkuchen, a beloved round or heart-shaped type of gingerbread that usually includes honey, cardamom or candied fruit. Enjoy drinking mulled wine from a festive mug as you soak in the views of what is arguably one of the best Christmas markets in Europe.

EmeraldEXCURSION: A guided city walking tour

Meals:

Breakfast, Lunch, Dinner

Day 7

Rüdesheim

Fri, Dec 04, 2020

Today, set foot into the UNESCO World Heritage-listed historical landscape of the Rhine Gorge, where the beams of Rüdesheim's half-timbered houses are covered in fairylights. Rüdesheim hosts the "Christmas Market of Nations", where more than a hundred stalls effortlessly represent more than a dozen nations, each showcasing their own Christmas specialities, customs and celebrations.

Whilst in Rüdesheim, enjoy an excursion to Siegfried's Mechanical Music Cabinet, and perhaps indulge in some Rüdesheim coffee, a famous drink that is made with locally distilled Asbach Uralt brandy, served with whipped cream and sprinkled with vanilla sugar and chocolate flakes. This festive drink is certain to warm you on a frosty winter's day. Later, return to the plush surrounds of your Star-Ship for a special on-board performance.

EmeraldEXCURSION: A visit to Siegfried's Mechanical Music Cabinet Museum

Meals:

Breakfast, Lunch, Dinner

Day 8

Miltenberg - Wertheim

Sat, Dec 05, 2020

Welcome to Miltenberg. This postcard-worthy town can be found set against a lush backdrop created by the Odenwald forest. Christmastime swathes the area with festive cheer, and decorations and colourful window displays as far as the eye can see are all illuminated at dusk by twinkling fairylights. Miltenberg is home to one of the oldest pubs in Germany, and its delightful boutique market features stalls full of local arts, crafts and delightful treats. Perhaps try an apple streusel kuchen during your time here, a type of apple crumb cake that the area is famous for.

EmeraldEXCURSION: A guided tour of Miltenberg

Meals:

Breakfast, Lunch, Dinner

Day 9

Würzburg

Sun, Dec 06, 2020

Today, enjoy a guided tour of Würzburg and the UNESCO World Heritage-listed Würzburg Residence. Nestled in the heart of the old town, you will find an enchanting Christmas market. Steeped in 19th-century beginnings, more than 100 wooden stalls showcase seasonal decorations and delectable treats, all coated by the soft glow of Christmas lights. A traditional mug of Glühwein, a hot red wine infused with spices, is the best way to fight off the chill of a cold day.

The Würzburg Residence is a true icon, built by the prince bishops' centuries ago. The opulence that it displays is truly breathtaking. Enjoy a guided tour of what is quite possibly one of the most beautiful Baroque palaces in Europe, as its gardens are blanketed by fresh snow.

EmeraldEXCURSION: A guided tour of Würzburg and the Würzburg Residence
DiscoverMORE: Tour to Rothenburg (extra expense)

Meals:

Breakfast, Lunch, Dinner

Day 10

Bamberg

Mon, Dec 07, 2020

The UNESCO World Heritage-listed town of Bamberg is home to not just one, but four delightful Christmas markets, each acting as sparkling gems set amongst half-timbered surrounds in this quaint little town. Here, you will be able to find some of the loveliest Baroque nativity scenes that Germany has to offer.

While you enjoy a guided tour of all of Bamberg's main highlights, make sure that you stop to try a glass of Bamberg's famous beer. Nine breweries call the town their home, and several of their world-famous products are still made using traditional Franconian brewing methods.

EmeraldEXCURSION: A guided tour of Bamberg

Meals:

Breakfast, Lunch, Dinner

Day 11

Nuremberg

Tue, Dec 08, 2020

Your included excursion today is a sightseeing tour of the historic city of Nuremberg, touching on the architectural wonders that have inspired famous artists for centuries and exploring the effects that the war years had. You will also have time to explore the wonderful Christmas Market in the city centre.
EmeraldEXCURSION: A guided tour of Nuremberg
DiscoverMORE: Gingerbread Cooking Demonstration

Meals:

Breakfast, Lunch, Dinner

Day 12

Kelheim - Regensburg

Wed, Dec 09, 2020

This morning, cruise along the final stretch of the Main-Danube Canal, admiring the view as you pass over a number of aqueducts. Regensburg's delightful past is yours to discover today, as your local guide introduces you to the treasures of the UNESCO World Heritage-listed old town.

After your tour, your EmeraldEXCURSION will take you right into the heart of the Thurn und Taxis Palace Christmas market, one of the loveliest in the country where traditional stalls are illuminated by twinkling lights.

EmeraldPLUS: A traditional Bavarian band on board

EmeraldPLUS: A visit to the Christmas market in the Thurn und Taxis Palace grounds

EmeraldEXCURSION: A guided tour of Regensburg

Meals:

Breakfast, Lunch, Dinner

Day 13

Passau – Linz

Thu, Dec 10, 2020

Welcome to Passau, a town where three of Europe's main rivers converge underneath the castle. On this afternoon's walking tour, stroll down old narrow alleys and look up to see the hilltop Oberhaus Fortress as it overlooks the town. Your tour will conclude at the green-domed façade of St. Stephen's Cathedral, where Passau's annual Christkindlmarkt can be found. Here, perhaps sample some delicious warm Glühwein and freshly baked goods.

EmeraldEXCURSION: A guided tour of Passau
DiscoverMORE: Tour to Salzburg (extra expense)
DiscoverMORE: Tour to Ceský Krumlov (extra expense)

Meals:

Breakfast, Lunch, Dinner

Day 14

Melk – Dürnstein

Fri, Dec 11, 2020

History is yours to discover and enjoy during a river cruise through Europe, but the quaint village of Melk offers a wonderful introduction of some of the historic architecture that can be found on the continent. Your included EmeraldEXCURSION today is a tour of the Benedictine Melk Abbey, an ancient Baroque monastery that is known for its monumental beauty and the treasures that are kept inside of its historic library.

Later, your Star-Ship will sail through the Rhine Gorge, a landscape steeped in fairytales where the winter months only add an ethereal layer to your surroundings.

EmeraldEXCURSION: A tour of Melk Abbey

Meals:

Breakfast, Lunch, Dinner

Day 15

Vienna

Sat, Dec 12, 2020

Welcome to the "City of Dreams", Vienna. This ornate cityscape was home to famous musicians, composers and the father of psychoanalysis, Sigmund Freud. Today, you can explore the capital with a drive around the magnificent Ringstrasse, where opulent buildings can be seen peppering the area.

After your guided tour, enjoy some time to explore at leisure, perhaps sampling some delicious hot chocolate and baked goods in one of Vienna's many Christmas markets.

EmeraldEXCURSION: A guided tour of the Ringstrasse and Vienna

DiscoverMORE: An exclusive Viennese concert with music from Mozart and Strauss (extra expense)

DiscoverMORE: A tour of Schönbrunn Palace (extra expense)

Meals:

Breakfast, Lunch, Dinner

Day 16

Bratislava

Sun, Dec 13, 2020

Gothic architecture and tales of a communist past welcome you to Bratislava, a capital that has seen much in the way of turbulence over the past century. Today, you will discover that that turbulence is nowhere to be seen, as you stroll down peaceful streets and soak in the neo-Renaissance glory of ancient theatres and the sheer opulence of the Episcopal Summer Palace.

The Christmas season adds an extra layer to the city, where a blend of distinctive cultures come together and showcase their handcrafted ornaments and delicious treats.

EmeraldPLUS: Home-hosted coffee and cake with a local Slovakian family

EmeraldEXCURSION: A walking tour of Bratislava

Meals:

Breakfast, Lunch, Dinner

Day 17

Budapest

Mon, Dec 14, 2020

Budapest is a relatively new capital when compared to other European capitals, and yet it has quickly made a name for itself as a city steeped in history and culture, where the ancient and modern exist together seamlessly. Your guided tour of the capital will touch on the UNESCO World Heritage-listed Buda Castle district, as well as Matthias Church and the Fisherman's Bastion.

This evening, a traditional Hungarian farewell dinner is certain to delight the senses.

EmeraldPLUS: A traditional Hungarian folklore show

EmeraldEXCURSION: A guided coach tour of Budapest

DiscoverMORE: Tour to Szentendre (extra expense)

Meals:

Breakfast, Lunch, Dinner

Day 18

Budapest

Tue, Dec 15, 2020

After breakfast, it is time to say farewell to your fellow guests and disembark the ship for your transfer to the airport, taking memories of open squares adorned with Christmas stalls and crisp winter mornings with you.

Meals:

Breakfast
Countries Visited
Austria, France, Germany, Hungary, Netherlands, Slovakia, Austria, France, Germany, Hungary, Slovakia, Netherlands

Question: Will the day-by-day itinerary change?
Yes, the river cruise itineraries may change due to reasons such as inclement weather or unforeseen events. Your safety is the number one concern aboard and all precautions necessary will be taken in order to ensure passenger safety, including changing itineraries. Please note that when itineraries do change, the ship staff will do their best to substitute any missed port with an alternative destination.
Question: In what language is the river cruise conducted?
The river cruise will be conducted in English only.
Similar Itineraries Other Travelers Liked
| Sail Date | Operator | Ship | Length | Price |
| --- | --- | --- | --- | --- |
| Nov 28, 2020 | Emerald Waterways | Emerald Dawn | 18 | $5,745 |
Emerald was awesome. It offered us cultural experience that was unusual and authentic. We felt like we got to know the countries we visited. We are looking to book with Emerald again in Europe. Local and tour Director was the best
first emerald waterway tour was excellent ! excellent and unique excursions included plus good optional tours offered loved the Vespa ride, ox cart and rickshaw ride Hoi Ann and Halong bay are highlights emerald staff very welcoming to us
The staff and crew of the ship was fantastic. Christmas Markets are not to be missed.
Although this is my first river cruise, so I cannot compare with other companies, I was very happy with Emerald with a few exceptions. They advertise that it is all inclusive and do offer several free tour options at each port, but that also sell Discovery options that are more money. We did 4 of those which increased the cost for 2 by $600. If you like to workout, forget the gym, which had one rowing machine, an exercise bike and some dumbbells with enough room for 3 people at most. The staff were all great, the food was very good and the itinerary was excellent. They have a small swimming pool and late night activities. Good diversity with most people from US, Canada, Australia and new Zealand.
Was great, food was good, cabin small but nice, excursions were good.
This trip was wonderful, with only 160 passengers we were treated royally. Everyone on board the ship worked with only one thing in mind to please the customers.
Derek was very thorough and easy to work with. Our trip was what we expected.
We were fortunate the trip went as planned. A lock was damaged and the ship we were scheduled for was unavailable. Emerald provided a different ship and we completed our full itinerary. Great job Emerald. The trip wonderful. Great staff, tours and food. Our Affordable agent Allyson fulfilled all our needs efficiently providing excellent customer care.
Great river cruise, the operator Emerald Waterways did not disappoint. On board service was exceptional and the tours were very good. Only thought would be that having a little more free time during site visits would have made the excursions good to great.
Our third river cruise but found the baths on this particular ship to be very small. The crew, though, was excellent, especially the director!
This trip was all we expected and more. The booking and planning by Affordable Tours weas very helpful. The Emerald Radiance was a joy. The ship and crew were unbelievable. The Douro Valley is so very beautiful and Portugal an amazing destination-just need to explore it further.
Emerald provided a very memorable experience. Everything went according to plan. There were many activity options to pick from. The food and drink and staff were excellent. I liked the pool and bikes which gave us additional activities to enjoy, which Viking Cruises did not offer when I went on a previous river boat cruise with them 3 years ago.
I absolutely loved the cities and towns we visited. I met mant new friends on this trip. The staff were very friendly, professional and attentive to my needs.
AffordableTours.com is a travel agent for Emerald Waterways. Brochure Price is based on the itinerary's highest brochure price. Our price reflects our base price for the same departure as Brochure Price. All prices, itineraries, accommodations and dates are subject to change without notice and at any time. All prices are USD per person and based on double occupancy. Availability is limited and must be reconfirmed at time of booking. All prices change frequently and our website prices are not guaranteed until a deposit has been received by us. The prices on our website are intended to serve as a guide only and may not accurately reflect current prices. We are not responsible for errors, omissions, or changes in these prices until a booking has been confirmed by one of our agents. Please call us toll free at 1-800-342-0019 to confirm current prices and availability. Prices listed are per person, cruise only, and based on double occupancy.