Splendours of Europe & Prague on Emerald Destiny 2020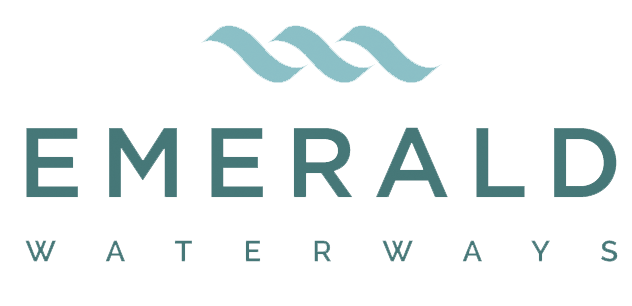 Splendours of Europe & Prague on Emerald Destiny 2020
Starts: Amsterdam, Netherlands on Sun, Jun 21, 2020
Ends: Prague, Czech Republic on Wed, Jul 08, 2020
Why Pay Retail? Call us or click for a quick quote and save money!
LOW UNPUBLISHED PRICES ON EMERALD WATERWAYS CRUISES


We have Low Prices on Emerald Waterways - Guaranteed!
Free or reduced flights, Reduced deposits + Free Deposit Protection Plan
Free or reduced flights, Reduced deposits + Free Deposit Protection Plan
Promotion Details
Book with confidence. Reserve your space with a reduced deposit of $250 per person + you'll get Emerald's Deposit Protection Plan for free. Combine this with free or reduced flights for even more Exceptional EmeraldVALUE. Offer is available on a first-come, first-served basis. Plus as always receive our AffordableTours.com 5% extra savings.
Must Book By Tue, Mar 31, 2020
View Promotion Terms & Conditions ›
For new bookings made between January 1 and March 31, 2020 on 2020 European, Southeast Asia (Mekong), Egypt/Nile river cruises and tours, or Dalmatian coast yacht cruises. Air offers are only applicable to bookings made 61 or more days before departure, otherwise an air credit will apply. A non-refundable initial deposit of $500 per person is required at the time of booking, with full payment required 90 days prior to departure. A secondary non-refundable deposit of $500 per person is due 6 months prior to departure for economy flights; $800 for premium economy. Maximum value of air ticket is $1000 per person ($1200 on Asia cruises) inclusive of all taxes & fees. Economy Air only on Emerald Waterways' choice of airlines and routes. Travelers who purchase their own air receive the following: on European river cruises, $1000 off per person in categories C and above or $700 off per person in categories D, E, F, ES; on Mekong cruises and tours: $1000 per person off 13+ night itineraries; on Egypt/Nile cruises and tours: $600 per person off 10-day itineraries, $1200 per person off 15+ day itineraries; on Dalmatian Coast yacht cruises: $500 per person off 8-13 day itineraries, $700 per person off 16+ day itineraries. Offers are based on cruise days and exclude land portions. Premium Drink Package includes the full bar menu with beer, wine and spirits available during bar operating hours. Minibar is not included. Value of Deposit Protection Plan is $125/pp and is applicable if guest needs to cancel or change a cruise for whatever reason and allows them to reallocate their non-refundable deposit for use towards an alternative future sailing. Deposit Protection is non-refundable and non-transferrable, and only covers the cruise or escorted tour deposits. Air deposits are not included in the plan, and any third-party supplier fees such as hotels will be subtracted from your deposit amount. These offers are not combinable with any other offer except for Travel Show vouchers, agent training vouchers, EmeraldEXPLORER and referral vouchers. Not combinable with group discounts. Taxes and port charges are included in the price. Offer available to residents of the 50 United States and Washington DC only. Offers and fares are capacity controlled and may be extended, canceled or withdrawn at any time without notice.
We Are Committed To:
When you book a trip with us, whether it's halfway around the world or in your own backyard, you can rest assured that you'll benefit from our vast experience in the travel industry, our award winning service and client satisfaction.
Read More
River Cruise Itinerary
Day 1

(Sun, Jun 21, 2020)

: Amsterdam
Welcome to Amsterdam, a postcard-worthy destination of picturesque canals, cafés and innovative galleries that showcase contemporary art and the works of world-renowned artists, like van Gogh and Rembrandt.
You will be met and transferred from the airport to your luxurious Emerald Waterways Star-Ship and, after boarding, will enjoy some time to explore the narrow cobbled streets and gabled houses of Amsterdam at leisure.
This evening, join your fellow guests for a welcome dinner on board.
Meals Included:
Dinner
Day 2

(Mon, Jun 22, 2020)

: Amsterdam Cruising
This morning, you can decide to explore the Dutch Golden Age as you board a glass top canal boat cruise to explore the UNESCO World Heritage-listed canal system or enjoy a guided bike tour to Waterland.
Both excellent ways to experience the city in all its authenticity, take to its charming waterways, passing iconic buildings and elegant merchant's residences that reflect a time when Amsterdam was one of the most lucrative ports in the world. If you are feeling more active, then explore on two wheels, cycling alongside a backdrop of historical villages and traditional windmills.
Upon returning to your ship, your first day of sailing will take you through the Dutch countryside to the Rhine River.
EmeraldACTIVE: A guided bike tour to Waterland
EmeraldEXCURSION: A canal cruise
Meals Included:
Breakfast, Lunch, Dinner
Day 3

(Tue, Jun 23, 2020)

: Cologne
Founded by the Romans in 50 AD, the cathedral city of Cologne is one of the oldest cities in Germany and the largest on the Rhine. The historic capital of the Rhineland, this illustrious city has been generously peppered with ancient architecture, from Roman ruins to medieval structures, despite much of the inner city being completely destroyed during WWII.
Join your local guide and explore the city, including the Old Town with its beautiful squares, historic monuments and contemporary architecture. Your tour will conclude at the UNESCO World Heritage-listed Cologne Cathedral, whose filigree twin towers form an iconic part of the skyline. During your free time, shop for trinkets or explore further before returning to your ship.
EmeraldEXCURSION: A guided tour of Cologne's Old Town
Meals Included:
Breakfast, Lunch, Dinner
Day 4

(Wed, Jun 24, 2020)

: Rüdesheim
Today's cruising will be a highlight of your trip, as we meander through the fairytale-like surrounds of the UNESCO World Heritage-listed Rhine Gorge. Hilltop castles and fortresses will be yours to admire as we sail.
We will pass the infamous Lorelai Rock, where sailors are said to have been lured onto treacherous rocks by an enchanting siren, and the impressive Pfalzgrafenstein Castle, a former stronghold.
This afternoon, arrive in Rüdesheim, a town with a vibrant wine-growing heritage. You will have a choice of either riding on the Winzerexpress and visiting Siegfried's Mechanical Music Cabinet Museum or, if you feel active, take a guided hike to a local vineyard to explore this section of the Rheingau wine region.
EmeraldACTIVE: An active walk through the vineyards
EmeraldEXCURSION: Visit Siegfried's Mechanical Music Cabinet Museum
Meals Included:
Breakfast, Lunch, Dinner
Day 5

(Thu, Jun 25, 2020)

: Miltenberg – Wertheim
Welcome to Miltenberg, a picturesque village on the Main River, which creates an inimitable feeling of Bavarian life in medieval times due to the 15th-century half-timbered buildings.
On your included walking tour, stroll down cobblestone streets that are lined with these colourful houses and view the Gothic Merchant Hall, an impressive symbol of past affluence created by trade from river traffic.
Alternatively, enjoy a guided hike through the forest to Mildenburg Castle. This iconic landmark was once lost to time and now houses a wonderful collection of contemporary art and old masters.
EmeraldACTIVE: A guided active hike to Mildenburg Castle
EmeraldEXCURSION: A guided tour of Miltenberg
Meals Included:
Breakfast, Lunch, Dinner
Day 6

(Fri, Jun 26, 2020)

: Würzburg
Known as the "Pearl of the Romantic Road", Würzburg, is a centre for grape-growing, the product of the sloping vineyard-laden hills which surround the former capital of Franconia.
The architects behind the UNESCO World Heritage-listed Würzburg Residence drew inspiration from a spectrum of different styles, including Viennese Baroque and secular features from Italy, but it was heavily damaged during WWII. Enjoy learning about how this impressive building was restored to its former glory with a guided tour.
EmeraldEXCURSION: A tour of the Würzburg Residence and Würzburg
DiscoverMORE: A tour to Rothenburg (extra expense)
Meals Included:
Breakfast, Lunch, Dinner
Day 7

(Sat, Jun 27, 2020)

: Bamberg
This morning, relax on the Sun Deck with a drink in hand or witness the beauty of Europe's waterways from the plush surrounds of your cabin as we cruise to Bamberg. The UNESCO World Heritage-listed town boasts one of the largest medieval centres in Europe, with around 2,400 listed buildings gracing its streets.
Feel the magic of the past as you explore the city with your local guide, marvelling at the opulence of the New Residence, once resided in by the prince bishops and now home to a plethora of old German and Baroque paintings from the Bavarian State collection. Enjoy a tranquil stroll around the Rose Garden before continuing on to the medieval Altenburg Castle.
EmeraldEXCURSION: A guided tour of Bamberg
Meals Included:
Breakfast, Lunch, Dinner
Day 8

(Sun, Jun 28, 2020)

: Nuremberg
Enjoy a sightseeing coach tour of the historic city of Nuremberg. Your coach will pass by some of the historical parts of Nuremberg, such as St. John's cemetery, Maxbrücke, before a guided walking tour and beer tasting. Enjoy time at leisure to explore Nuremberg before returning to the ship.
EmeraldEXCURSION: A guided tour of Nuremberg
DiscoverMORE: A World War II tour with Documentation Centre visit (extra expense)
Meals Included:
Breakfast, Lunch, Dinner
Day 9

(Mon, Jun 29, 2020)

: Kelheim – Regensburg
This morning, you'll sail the final stretch of the fascinating Main-Danube Canal to Regensburg. As you continue sailing down the Danube, one of Germany's best-preserved medieval cities welcomes you with two millennia of history.
For almost 150 years, the Old Town Hall was the seat of parliament and, dating back to the 13th century, it consists of the Town Hall Tower, the Imperial Chamber building and the Town Hall. Wander the streets with your guide as the romantic narrow alleys of the UNESCO World Heritage-listed Old Town enable you to live through the city's history, in the present.
The main highlight of your tour will be the 12th-century Stone Bridge, a medieval structure crossing the Danube. Enjoy time to explore Regensburg at leisure after your guided tour or return to your Star-Ship.
EmeraldPLUS: A Bavarian band performance
EmeraldEXCURSION: A guided tour of Regensburg
DiscoverMORE: Excursion to Weissbrauhaus brewery (extra expense)
Meals Included:
Breakfast, Lunch, Dinner
Day 10

(Tue, Jun 30, 2020)

: Passau
Passau is a picturesque city that has been shaped by the surrounding rivers over the years, sitting right on the confluence of the Danube, Inn and Ilz. This memorable destination is dominated by large squares, magical promenades and romantic lanes.
Cobblestone streets and graceful arcades welcome you in the beautiful city of Passau. On this morning's walking tour, stroll through streets lined by Baroque buildings dating back to the 17th century and look at the Gothic Town Hall, Bishop's Residence and St. Stephen's Cathedral, a wonderful example of Baroque architecture and home to the largest church organ in Europe.
Return for lunch on board and an afternoon peacefully cruising along the Danube.
EmeraldEXCURSION: A guided tour of Passau
DiscoverMORE: A tour to Salzburg (extra expense)
DiscoverMORE: A tour to Ceský Krumlov (extra expense)
Meals Included:
Breakfast, Lunch, Dinner
Day 11

(Wed, Jul 01, 2020)

: Melk – Dürnstein
Situated within Austria's wine-growing region, Melk is home to a 900-year-old Benedictine abbey, a UNESCO World Heritage-listed site, which is yours to explore today during an included tour. Your guide will take you through a series of opulent rooms, each adorned with the finest Italian Baroque architecture and ornate gold leaf walls, including the ancient monastic library, renowned for its extensive collection of medieval manuscripts.
Later, the Star-Ship sails through the UNESCO World Heritage-listed Wachau Valley and on to Dürnstein, one of the most enchanting villages in the Wachau wine region, where you can choose to hike to Dürnstein Castle, the site where Richard the Lionheart was imprisoned after returning from the Crusades.
Alternatively, enjoy an EmeraldACTIVE guided bike ride along the Danube from Melk to Dürnstein, passing famous vineyards and quaint towns before settling down for lunch on the riverbanks.
EmeraldACTIVE: A guided bike tour along the Danube
EmeraldACTIVE: A guided hike to Dürnstein Castle
EmeraldEXCURSION: A tour of Melk Abbey
Meals Included:
Breakfast, Lunch, Dinner
Day 12

(Thu, Jul 02, 2020)

: Vienna
Austria's breath-taking capital is recognised for its cultural legacy. As the former residence of Mozart and Beethoven, a multitude of imperial palaces represent a rich history, and the museum district boasts contemporary buildings, housing the work of some of the world's most prolific artists.
Explore the famous sights of the Ringstrasse and Vienna's city centre by coach and on foot, or join a guided bike tour. Marvel at the Renaissance-style arches that adorn the façades of the Opera House, the Baroque Burgtheater and the Flemish Gothic Parliament before enjoying time to explore Vienna at leisure.
EmeraldACTIVE: A guided bike tour
EmeraldEXCURSION: A guided tour of the Ringstrasse and a walking tour of Vienna
DiscoverMORE: An exclusive Viennese concert with music from Mozart and Strauss (extra expense)
DiscoverMORE: A visit to Schönbrunn Palace (extra expense)
Meals Included:
Breakfast, Lunch, Dinner
Day 13

(Fri, Jul 03, 2020)

: Bratislava
Set at the crossroads of ancient trade routes in the heart of Europe, Bratislava, the capital of Slovakia, is a place where Baroque palaces, boutiques and cafés adorn cobblestone streets. In the morning, enjoy a sightseeing tour, including the enchanting Old City or hike to Bratislava Castle.
Your local guide will take you through the heart of the city. Pass by the botanical gardens of the Episcopal Summer Palace, the Old Town Hall and its delightful Renaissance courtyard and the Slovak National Theatre, where busts of famous composers adorn the façade. After your tour, enjoy free time to explore at leisure.
This afternoon, a local family will be happy to welcome you into their home for some great conversation over traditional sweet treats and coffee.
EmeraldPLUS: Coffee and cake with a local family
EmeraldACTIVE: A guided hike to Bratislava Castle
EmeraldEXCURSION: A walking tour of Bratislava
Meals Included:
Breakfast, Lunch, Dinner
Day 14

(Sat, Jul 04, 2020)

: Budapest
Budapest is Eastern Europe's liveliest and most cosmopolitan city. Divided by the iconic Danube River, Buda and Pest on either side can be reached via the Chain Bridge, one of the city's most symbolic structures.
Enjoy a guided tour of the city, including Matthias Church in the heart of the Castle District. Alternatively, embark on a guided hike to Buda Hill, traversing winding cobblestone streets underneath the massive Baroque masterpiece that is Buda Castle.
This evening, you will enjoy a Hungarian folklore show before a traditional farewell dinner.
EmeraldPLUS: Traditional Hungarian folklore show
EmeraldACTIVE: A guided hike to Buda Hill
EmeraldEXCURSION: A guided coach tour of Budapest
DiscoverMORE: Tour to Szentendre (extra expense)
Meals Included:
Breakfast, Lunch, Dinner
Day 15

(Sun, Jul 05, 2020)

: Budapest – Prague
After breakfast, journey by coach to Prague, one of Europe's most beautiful cities. Situated on the banks of the River Vltava in central Bohemia. Included is a three-night stay in Prague.
Meals Included:
Breakfast, Lunch
Day 16

(Mon, Jul 06, 2020)

: Prague
Explore the sights of the Old Town Square on a guided walking tour. See Mozart´s Theatre,
Little Square and the Astronomical Clock. The tour continues as we walk across the Charles Bridge spanning the River Vltava, to board our coach to drive to the 1,000 year old Prague Castle area. This evening
EmeraldPLUS dinner and a night of local entertainment.
Meals Included:
Breakfast, Dinner
Day 17

(Tue, Jul 07, 2020)

: Prague
Your Tour Director is on hand to help plan your free day's exploring. The baroque quarter of Mala Strana is a must see, as is Josefov, the Jewish quarter. You'll no doubt return to the lively atmosphere around the Charles Bridge for another look.
DiscoverMORE: Tastes of Czechia (extra expense)
Meals Included:
Breakfast
Day 18

(Wed, Jul 08, 2020)

: Depart Prague
After breakfast this morning, you will be transferred to the airport for your onward or homebound flight.
Meals Included:
Breakfast

Question: Will the day-by-day itinerary change?
Yes, the river cruise itineraries may change due to reasons such as inclement weather or unforeseen events. Your safety is the number one concern aboard and all precautions necessary will be taken in order to ensure passenger safety, including changing itineraries. Please note that when itineraries do change, the ship staff will do their best to substitute any missed port with an alternative destination.
Question: In what language is the river cruise conducted?
The river cruise will be conducted in English only.
AffordableTours.com is a travel agent for Emerald Waterways. Brochure Price is based on the itinerary's highest brochure price. Our price reflects our base price for the same departure as Brochure Price. All prices, itineraries, accommodations and dates are subject to change without notice and at any time. All prices are USD per person and based on double occupancy. Availability is limited and must be reconfirmed at time of booking. All prices change frequently and our website prices are not guaranteed until a deposit has been received by us. The prices on our website are intended to serve as a guide only and may not accurately reflect current prices. We are not responsible for errors, omissions, or changes in these prices until a booking has been confirmed by one of our agents. Please call us toll free at 1-800-342-0019 to confirm current prices and availability. Prices listed are per person, cruise only, and based on double occupancy.