Danube Delights on Emerald Destiny 2020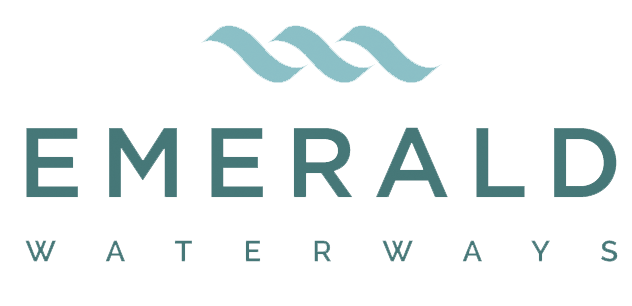 Danube Delights on Emerald Destiny 2020
Starts: Budapest, Hungary on Sun, Jul 05, 2020
Ends: Nuremberg, Germany on Sun, Jul 12, 2020
Why Pay Retail? Call us or click for a quick quote and save money!
LOW UNPUBLISHED PRICES ON EMERALD WATERWAYS CRUISES


We have Low Prices on Emerald Waterways - Guaranteed!
Free or reduced flights, Reduced deposits + Free Deposit Protection Plan
Free or reduced flights, Reduced deposits + Free Deposit Protection Plan
Promotion Details
Book with confidence. Reserve your space with a reduced deposit of $250 per person + you'll get Emerald's Deposit Protection Plan for free. Combine this with free or reduced flights for even more Exceptional EmeraldVALUE. Offer is available on a first-come, first-served basis. Plus as always receive our AffordableTours.com 5% extra savings.
Must Book By Tue, Mar 31, 2020
View Promotion Terms & Conditions ›
For new bookings made between January 1 and March 31, 2020 on 2020 European, Southeast Asia (Mekong), Egypt/Nile river cruises and tours, or Dalmatian coast yacht cruises. Air offers are only applicable to bookings made 61 or more days before departure, otherwise an air credit will apply. A non-refundable initial deposit of $500 per person is required at the time of booking, with full payment required 90 days prior to departure. A secondary non-refundable deposit of $500 per person is due 6 months prior to departure for economy flights; $800 for premium economy. Maximum value of air ticket is $1000 per person ($1200 on Asia cruises) inclusive of all taxes & fees. Economy Air only on Emerald Waterways' choice of airlines and routes. Travelers who purchase their own air receive the following: on European river cruises, $1000 off per person in categories C and above or $700 off per person in categories D, E, F, ES; on Mekong cruises and tours: $1000 per person off 13+ night itineraries; on Egypt/Nile cruises and tours: $600 per person off 10-day itineraries, $1200 per person off 15+ day itineraries; on Dalmatian Coast yacht cruises: $500 per person off 8-13 day itineraries, $700 per person off 16+ day itineraries. Offers are based on cruise days and exclude land portions. Premium Drink Package includes the full bar menu with beer, wine and spirits available during bar operating hours. Minibar is not included. Value of Deposit Protection Plan is $125/pp and is applicable if guest needs to cancel or change a cruise for whatever reason and allows them to reallocate their non-refundable deposit for use towards an alternative future sailing. Deposit Protection is non-refundable and non-transferrable, and only covers the cruise or escorted tour deposits. Air deposits are not included in the plan, and any third-party supplier fees such as hotels will be subtracted from your deposit amount. These offers are not combinable with any other offer except for Travel Show vouchers, agent training vouchers, EmeraldEXPLORER and referral vouchers. Not combinable with group discounts. Taxes and port charges are included in the price. Offer available to residents of the 50 United States and Washington DC only. Offers and fares are capacity controlled and may be extended, canceled or withdrawn at any time without notice.
We Are Committed To:
When you book a trip with us, whether it's halfway around the world or in your own backyard, you can rest assured that you'll benefit from our vast experience in the travel industry, our award winning service and client satisfaction.
Read More
River Cruise Itinerary
Day 1

(Sun, Jul 05, 2020)

: Budapest
Welcome to Budapest. You will be met at the airport and transferred to your luxury Emerald Waterways Star-Ship, before enjoying time at leisure to explore Budapest.
This evening, enjoy an authentic Hungarian folklore show on board, followed by a traditional dinner.
EmeraldPLUS: A traditional Hungarian folklore show
Meals Included:
Dinner
Day 2

(Mon, Jul 06, 2020)

: Budapest
The ancient Roman city of Aquincum once sat on the site of modern Budapest, where architecture from across the centuries shines a light on the history of the Hungarian capital. Originally two separate cities, Buda on the right and Pest on the left offer incredibly different views on the culture of one of the liveliest cities in Eastern Europe.
Today, you will have the opportunity to explore the city during a guided tour, including Heroes' Square and the UNESCO World Heritage-listed Andrássy Avenue and Buda Castle District. Alternatively, enjoy a guided hike to Buda Hill for a postcard-worthy panorama of the Danube banks.
This evening, you will be welcomed to the Gala Dinner.
EmeraldACTIVE: A guided hike to Buda Hill
EmeraldEXCURSION: A guided tour of Budapest
Meals Included:
Breakfast, Lunch, Dinner
Day 3

(Tue, Jul 07, 2020)

: Bratislava
This morning, relax on board as we sail to Bratislava. An ancient landscape awaits, where remarkable towers add to a skyline that perfectly encapsulates the history of the city, and preserved medieval fortifications tell tales of a turbulent past. Your local guide will take you through the heart of the city, as you soak in sights of the lavish Episcopal Summer Palace and the neo-Renaissance façade of the Slovak National Theatre.
If you are feeling more active, then you could instead choose to hike around the serene gardens of Bratislava Castle, offering the perfect environment for the Shakespeare festival that occurs during the summer months.
This afternoon, you will be invited into the home of a local family to learn about their culture over coffee and cake.
EmeraldPLUS: Home-hosted coffee and cake with a local family
EmeraldACTIVE: A hike to Bratislava Castle
EmeraldEXCURSION: A walking tour of Bratislava
Meals Included:
Breakfast, Lunch, Dinner
Day 4

(Wed, Jul 08, 2020)

: Vienna
Set on the banks of the Danube, Vienna has been considered to be Europe's capital of music for centuries. Viennese Classicism is still highly regarded around the world, as the 18th century brought with it the First Viennese School, consisting of Haydn, Mozart and Beethoven.
Today, your local guide will take you for a drive around the world-famous Ringstrasse and a walking tour of the UNESCO World Heritage-listed Historic Centre of Vienna, including a peppering of lavish Baroque mansions and the Vienna State Opera. If you are feeling more active, then choose to explore on two wheels instead, cycling along the riverbanks before touching on Danube Island and Prater, home to a traditional 19th-century Ferris wheel.
EmeraldACTIVE: A guided bike tour
EmeraldEXCURSION: A guided tour of the Ringstrasse and Vienna
DiscoverMORE: An exclusive Viennese concert with music from Mozart and Strauss (extra expense)
DiscoverMORE: Tastes of Vienna tour (extra expense)
Meals Included:
Breakfast, Lunch, Dinner
Day 5

(Thu, Jul 09, 2020)

: Dürnstein - Melk
This morning, arrive in Dürnstein; a small town nestled in the heart of the Wachau wine region. When you arrive, you will have the chance to hike to the medieval ruins of Dürnstein Castle, the site where King Richard I was held prisoner following his return from the Third Crusade, and part of the UNESCO World Heritage-listed Wachau Cultural Landscape, a place peppered with natural lookout points that highlight the beauty of the region. Alternatively, enjoy a guided bike ride from Dürnstein to Melk, traversing the banks of the Danube.
Later, sail through the Wachau Valley, a place that showcases a plethora of historic architecture, in the form of monasteries, castles and ruins, and the development of urban design through the ages. When you arrive in Melk, you will be taken for a tour of the 900-year-old Melk Abbey, touching on the lavish surrounds of the former palace and viewing ancient manuscripts in the monastic library.
EmeraldACTIVE: A guided hike to Dürnstein Castle
EmeraldACTIVE: A guided bike tour along the Danube from Dürnstein to Melk
EmeraldEXCURSION: A visit to Melk Abbey
Meals Included:
Breakfast, Lunch, Dinner
Day 6

(Fri, Jul 10, 2020)

: Passau
After a morning of sailing along the Danube, perhaps relaxing with a drink in hand on the Sun Deck, we will take you into the heart of Passau. As the point at which the Danube, Inn and Ilz rivers meet, Passau is also known as the Dreiflüssestadt, meaning the "City of Three Rivers".
Your included guided tour of Passau will unveil its noteworthy Gothic and Baroque architecture. The town was destroyed by a series of fires in the 17th century, leaving a blank canvas for Italian architects to work with.
After your tour, enjoy some free time to explore Passau at leisure, before an afternoon spent sailing towards Regensburg.
EmeraldEXCURSION: A guided tour of Passau
DiscoverMORE: Tour to Salzburg (additional cost)
Meals Included:
Breakfast, Lunch, Dinner
Day 7

(Sat, Jul 11, 2020)

: Regensburg
This morning, we will arrive in Regensburg, a city that has been generously steeped in history, built on the site of an ancient Roman fort that went on to become a major centre for trade during the Middle Ages. Your guided walking tour of Regensburg will showcase its UNESCO World Heritage-listed medieval centre, where ancient Roman architecture can be found sitting alongside 11th – 13th century patrician houses. Narrow cobbled lanes and tall façades help to define the character of this enchanting Bavarian city.
Afterwards, sail down the Main-Danube Canal, passing over a series of aqueducts as panoramas of idyllic landscapes pass by. This evening, enjoy a traditional Bavarian band on board.
EmeraldPLUS: A traditional Bavarian band on board
EmeraldEXCURSION: A guided tour of Regensburg
Meals Included:
Breakfast, Lunch, Dinner
Day 8

(Sun, Jul 12, 2020)

: Nuremberg
After breakfast, it's time to say farewell to your fellow guests and disembark the ship for your transfer to the airport, taking memories of Roman architecture and the cultural divide in Budapest with you.
Meals Included:
Breakfast

Question: Will the day-by-day itinerary change?
Yes, the river cruise itineraries may change due to reasons such as inclement weather or unforeseen events. Your safety is the number one concern aboard and all precautions necessary will be taken in order to ensure passenger safety, including changing itineraries. Please note that when itineraries do change, the ship staff will do their best to substitute any missed port with an alternative destination.
Question: In what language is the river cruise conducted?
The river cruise will be conducted in English only.
AffordableTours.com is a travel agent for Emerald Waterways. Brochure Price is based on the itinerary's highest brochure price. Our price reflects our base price for the same departure as Brochure Price. All prices, itineraries, accommodations and dates are subject to change without notice and at any time. All prices are USD per person and based on double occupancy. Availability is limited and must be reconfirmed at time of booking. All prices change frequently and our website prices are not guaranteed until a deposit has been received by us. The prices on our website are intended to serve as a guide only and may not accurately reflect current prices. We are not responsible for errors, omissions, or changes in these prices until a booking has been confirmed by one of our agents. Please call us toll free at 1-800-342-0019 to confirm current prices and availability. Prices listed are per person, cruise only, and based on double occupancy.