Cairo to Amman tour & Ancient Egypt River Cruise 2020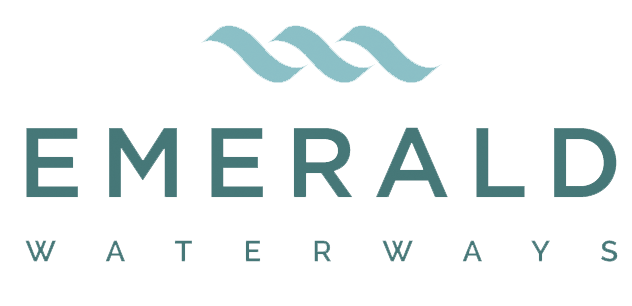 Cairo to Amman tour & Ancient Egypt River Cruise 2020
Starts: Cairo, Egypt on Sat, Oct 03, 2020
Ends: Amman, Jordan on Sat, Oct 17, 2020
Why Pay Retail? Call us or click for a quick quote and save money!
LOW UNPUBLISHED PRICES ON EMERALD WATERWAYS CRUISES


We have Low Prices on Emerald Waterways - Guaranteed!
We Are Committed To:
When you book a trip with us, whether it's halfway around the world or in your own backyard, you can rest assured that you'll benefit from our vast experience in the travel industry, our award winning service and client satisfaction.
Read More
River Cruise Itinerary
From bustling Cairo to the ancient treasures of Luxor, step back in time to Ancient Egypt, where included excursions to celebrated pyramids and famous hieroglyphic-adorned tombs, precede a truly eye-opening journey down the River Nile on-board our luxury chartered river ship. Your introduction to Jordan begins in the capital, Amman. Venture from this upcoming metropolis, to view the magnificence of the Treasury at Petra, before immersing yourself in the therapeutic splendour of the Dead Sea.
Day 1

(Sat, Oct 03, 2020)

: Welcome to Cairo
Welcome to the bustling city of Cairo. You'll be met at the airport and transferred to your hotel for your three-night stay.
Day 2

(Sun, Oct 04, 2020)

: Cairo
Be awed by the sheer magnitude of the Pyramids before marveling at the 20-metre limestone monolith of the Sphinx. As part of your EmeraldPLUS this evening, enjoy a home-hosted cooking demonstration and dinner with an Egyptian family.

EmeraldPLUS Home-hosted cooking demonstration and dinner with an Egyptian family.

Included excursion: Visit to the Pyramids & Great Sphinx.

Included meals: Breakfast and dinner.
Day 3

(Mon, Oct 05, 2020)

: Cairo
This morning, on an included excursion, you will discover the priceless antiquities in the Egyptian Museum including the artifact's recovered from Tutankhamun's tomb. Then, we'll take you to visit one of the most fascinating and ancient markets in Cairo, the Khan el-Khalili market, selling everything from soap powder to semi-precious stones.

Included excursion: Visit to Egyptian Museum and Khan-el-Khalili Market.

Included meals: Breakfast.
Day 4

(Tue, Oct 06, 2020)

: Cairo – Luxor
Today, you will fly to Luxor where you will have a chance to visit the West Bank of the Nile and be astounded by the well-preserved, colorful hieroglyphics adorning the tombs in the Valley of the Kings. You will begin your journey in Luxor with a visit to the Monument of Queen Hatshepsut, and statues of the Colossi of Memnon. Then, embark on your cruise ship privately chartered for Emerald Waterways and settle into your cabin. Later, visit the vast open-air temple complex of Karnak and be awed by the enormity of the pillars as you walk through the impressive Hypostyle Hall.

Included excursion: Visit to the monument to Queen Hatshepsut and the statues of the Colossi of Memnon and Temple of Karnak.

Included meals: Breakfast, lunch and dinner
Day 5

(Wed, Oct 07, 2020)

: Nile Cruising
Relax on the sun deck and catch a glimpse of daily life as you cruise to Dendera, where you will have a chance to marvel at the vibrant colors of the hieroglyphics adorning the roof of the Hathor's Temple during your included visit. Tour the temple complex of Luxor, straddling the banks of the Nile. This evening, on-board entertainment will delight with the mesmerizing moves of a belly dancer.

Included excursion: Cruise to Dendera with visit to Hathor Temple and Luxor Temple.

Included meals: Breakfast, lunch and dinner.
Day 6

(Thu, Oct 08, 2020)

: Nile Cruising
Follow the course of the ancient Pharaohs' processions along the Nile as you cruise south, where villages and majestic temples line the banks of the river against the backdrop of the desert. Discover the Temple of Horus at Edfu, the most completely preserved complex in Egypt. This afternoon, explore Kom Ombo temple, perched high on the east bank. A fun night awaits on-board with a lively Galabeya party with Egyptian delicacies, music and dancing.

Included excursion: Visit to the Temple of Horus at Edfu and Temple of Kom Ombo.

Included meals: Breakfast, lunch and dinner
Day 7

(Fri, Oct 09, 2020)

: Nile Cruising
Cruise south to reach charming Aswan. Discover the Osiris temple complex of Philae, then visit the stone quarries to learn about ancient carving techniques and see the enormous unfinished obelisk. This afternoon, take a Felucca cruise on the Nile (weather dependent). Tonight, enjoy a Farewell Gala Dinner, followed by a Nubian show.

EmeraldPLUS Nubian show on-board the ship.

Included excursion: Visit to the Osiris Temple Complex of Philae.

Included meals: Breakfast, lunch and dinner
Day 8

(Sat, Oct 10, 2020)

: Nile Cruise – Abu Simbel - Aswan
This morning, bid farewell to your crew as you disembark your ship. Fly to Abu Simbel and visit one of Egypt's most magnificent monuments. Marvel at the enormous World Heritage-listed temples of Ramses II and his wife Nefertari, rescued from the rising waters of the Aswan Dam, before returning to Aswan for an overnight hotel stay.

Included excursion: Visit to Temples of Ramses II & Nefertari.

Included meals: Breakfast
Day 9

(Sun, Oct 11, 2020)

: Aswan – Cairo
Start your day with a visit to a traditional Nubian village. Meet the school children and learn about life on the Nile. In the afternoon, fly to Cairo to join your tour director for a farewell dinner and one-night hotel stay.

EmeraldPLUS Visit to Nubian village to meet local school children.

Included meals: Breakfast and dinner
Day 10

(Mon, Oct 12, 2020)

: Cairo - Amman
After breakfast, you will be transferred to Cairo International Airport for your flight to Amman for a two-night stay. The Jordanian capital is a modern city with many ancient ruins, including the historic Citadel with the pillars of the Roman Temple of Hercules. This evening, you will be invited to a home-hosted dinner with a local family, for a fascinating insight into their lifestyle.

EmeraldPLUS Home-hosted dinner with a local family.

Included meals: Breakfast and dinner
Day 11

(Tue, Oct 13, 2020)

: Amman
During your included city tour, experience all the highlights of this bustling capital including the impressive Citadel. In the afternoon, as part of your EmeraldPLUS experience, take a walking tour through the lively local markets with your Tour Director and experience life as a local. Then, enjoy a delicious lunch of Jordanian specialties before exploring the impressive ruins of the ancient Roman city of Jerash.

EmeraldPLUS Walk through a local market with lunch and visit to the Ruins of Jerash.

Included excursion: City tour of Amman.

Included meals: Breakfast and lunch.
Day 12

(Wed, Oct 14, 2020)

: Amman - Petra
Today, travel to Petra for a two-night stay, visiting Mount Nebo, the burial site of John the Baptist, en route. Continue to discover the famous mosaic map of the Holy Lands.

Included excursion: Visit to Mount Nebo.

Included meals: Breakfast.
Day 13

(Thu, Oct 15, 2020)

: Petra
Today, enjoy a guided city tour of Petra. This magnificent World Heritage-listed city, is the legacy of the Nabataeans, who settled in southern Jordan more than 2,000 years ago. The impressive eastern entrance leads through a brilliantly colored narrow gorge to the imposing Treasury, more than 40 metres high.

Included excursion: Tour of Petra.

Included meals: Breakfast and dinner
Day 14

(Fri, Oct 16, 2020)

: Petra – Dead Sea
Today you have a choice of taking part on a Jeep Adventure as part of the DiscoverMORE (optional tour, extra expense) in Wadi Rum, or traveling directly from Petra heading north to the lowest point on earth – the Dead Sea. The Dead Sea is known for its hyper-saline, therapeutic waters and charming landscape. Enjoy a farewell dinner tonight at the hotel with your Tour Director and fellow travelers. Included is a one-night stay in the Dead Sea.

Included meals: Breakfast and dinner
Day 15

(Sat, Oct 17, 2020)

: Depart Amman
This morning, you'll have the choice to either relax in your hotel or take part in a DiscoverMORE (optional tour, extra expense) to visit Bethany Beyond the Jordan, where Jesus is thought to have been baptized. Later, it is time to say goodbye and transfer to Amman airport for your homebound flight.

Included meals: Breakfast

Question: Will the day-by-day itinerary change?
Yes, the river cruise itineraries may change due to reasons such as inclement weather or unforeseen events. Your safety is the number one concern aboard and all precautions necessary will be taken in order to ensure passenger safety, including changing itineraries. Please note that when itineraries do change, the ship staff will do their best to substitute any missed port with an alternative destination.
Question: In what language is the river cruise conducted?
The river cruise will be conducted in English only.
Similar Itineraries Other Travelers Liked
| Sail Date | Operator | Ship | Length | Price |
| --- | --- | --- | --- | --- |
| Oct 03, 2020 | Emerald Waterways | MS Hamees | 15 | $6,445 |
Emerald was awesome. It offered us cultural experience that was unusual and authentic. We felt like we got to know the countries we visited. We are looking to book with Emerald again in Europe. Local and tour Director was the best
first emerald waterway tour was excellent ! excellent and unique excursions included plus good optional tours offered loved the Vespa ride, ox cart and rickshaw ride Hoi Ann and Halong bay are highlights emerald staff very welcoming to us
The staff and crew of the ship was fantastic. Christmas Markets are not to be missed.
Although this is my first river cruise, so I cannot compare with other companies, I was very happy with Emerald with a few exceptions. They advertise that it is all inclusive and do offer several free tour options at each port, but that also sell Discovery options that are more money. We did 4 of those which increased the cost for 2 by $600. If you like to workout, forget the gym, which had one rowing machine, an exercise bike and some dumbbells with enough room for 3 people at most. The staff were all great, the food was very good and the itinerary was excellent. They have a small swimming pool and late night activities. Good diversity with most people from US, Canada, Australia and new Zealand.
Was great, food was good, cabin small but nice, excursions were good.
This trip was wonderful, with only 160 passengers we were treated royally. Everyone on board the ship worked with only one thing in mind to please the customers.
Derek was very thorough and easy to work with. Our trip was what we expected.
We were fortunate the trip went as planned. A lock was damaged and the ship we were scheduled for was unavailable. Emerald provided a different ship and we completed our full itinerary. Great job Emerald. The trip wonderful. Great staff, tours and food. Our Affordable agent Allyson fulfilled all our needs efficiently providing excellent customer care.
Great river cruise, the operator Emerald Waterways did not disappoint. On board service was exceptional and the tours were very good. Only thought would be that having a little more free time during site visits would have made the excursions good to great.
Our third river cruise but found the baths on this particular ship to be very small. The crew, though, was excellent, especially the director!
This trip was all we expected and more. The booking and planning by Affordable Tours weas very helpful. The Emerald Radiance was a joy. The ship and crew were unbelievable. The Douro Valley is so very beautiful and Portugal an amazing destination-just need to explore it further.
Emerald provided a very memorable experience. Everything went according to plan. There were many activity options to pick from. The food and drink and staff were excellent. I liked the pool and bikes which gave us additional activities to enjoy, which Viking Cruises did not offer when I went on a previous river boat cruise with them 3 years ago.
I absolutely loved the cities and towns we visited. I met mant new friends on this trip. The staff were very friendly, professional and attentive to my needs.
AffordableTours.com is a travel agent for Emerald Waterways. Brochure Price is based on the itinerary's highest brochure price. Our price reflects our base price for the same departure as Brochure Price. All prices, itineraries, accommodations and dates are subject to change without notice and at any time. All prices are USD per person and based on double occupancy. Availability is limited and must be reconfirmed at time of booking. All prices change frequently and our website prices are not guaranteed until a deposit has been received by us. The prices on our website are intended to serve as a guide only and may not accurately reflect current prices. We are not responsible for errors, omissions, or changes in these prices until a booking has been confirmed by one of our agents. Please call us toll free at 1-800-342-0019 to confirm current prices and availability. Prices listed are per person, cruise only, and based on double occupancy.