Spain Cruises 1 to 4 Days
Save up to 50% on Spain Cruises 1 to 4 Days river cruises
Please click on the links below to browse through our featured Spain river cruises. As a large-scale seller of Spain river cruises and Spain vacations, we are able to offer you unbeatable prices and unparalleled value versus assembling the same itinerary on your own!. Once you have found the discounted Spain river cruise of your choice, please call our river cruise consultants to book your vacation and save money with our first-rate personalized service! Book your Spain river cruise today with AffordableTours.com, your discounted river cruise headquarters.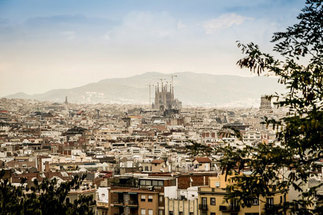 Spain Cruises 1 to 4 Days
Sorry, we were unable to find a river cruise for you.
If you've not chosen a criteria, then please do so; otherwise you need to broaden your search criteria to find matches.

Surprising Laws In Europe

Avoid making locals angry, and disagreeable encounters with the police. Keep these peculiar laws in mind on your next vacation to Europe.


Review: Dalmatian Elegance With Insight Vacations

Our traveler loved cruising the waters of Croatia in comfort and style onboard a modern mega yacht. Read about the new ports of call she discover each day.


9 Popular Places You've Probably Been Pronouncing Wrong

When experiencing a new part of the world, making an effort to take part in the customs, language and traditions is much appreciated by the locals. Whether you're discussing world events with a friend or about to embark on an adventure to a new country, it's always a good idea to make sure you are…

Intrepid Travel: Things To Do In Croatia

By now you've seen images of Croatia; in guidebook, in articles about "Must-See Destinations", fleeting glimpses of it standing in for King's Landing on Game of Thrones. But no matter what you've seen or heard, it's impossible to overestimate the stunning beauty of the walled city. With so many things to do in Croatia, here's…


The Best Outdoor Spots In Europe With Intrepid

When you think "European Vacation", the first images that probably spring to mind are art galleries, museums, churches and great restaurants. There's no doubt that a trip to Europe is heaven for culture buffs and foodies, but there's one aspect that is often overlooked – Europe is also a great place to get active! From…